Today marks 4 years of marriage for Josh and I.  We've been together a total of 7 years, and it's amazing to think just how quickly that time has passed and how much has changed.  I also realized that I never actually posted many pictures from our wedding either… mostly just on Facebook for family and friends to see, but not much beyond that.  So, I'm going to post a bunch now simply because I loved our wedding. 🙂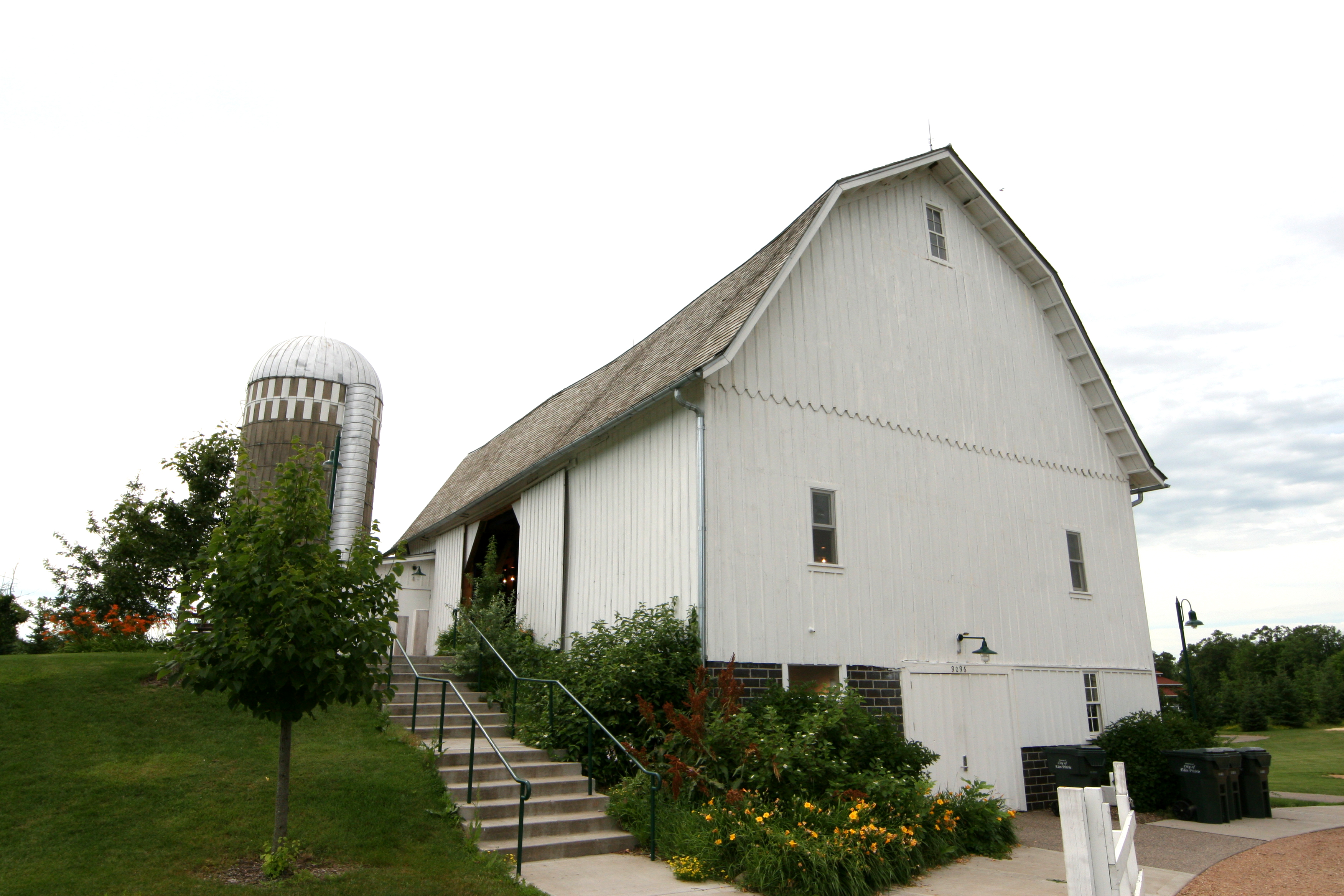 We had our wedding reception in a barn, which I had always wanted.  Plus, the price was right and it was ours the entire day with lots of room outside for the ceremony and to just enjoy the day afterwards.
We made pretty much everything ourselves.  It didn't always save us money, but it definitely made everything more personal (the tables were each named after a random place we'd gone to).  We had so much help from family and friends the day of when it came time to set up and then take down – we couldn't have done it alone, and I'm so grateful for all the help we received that day.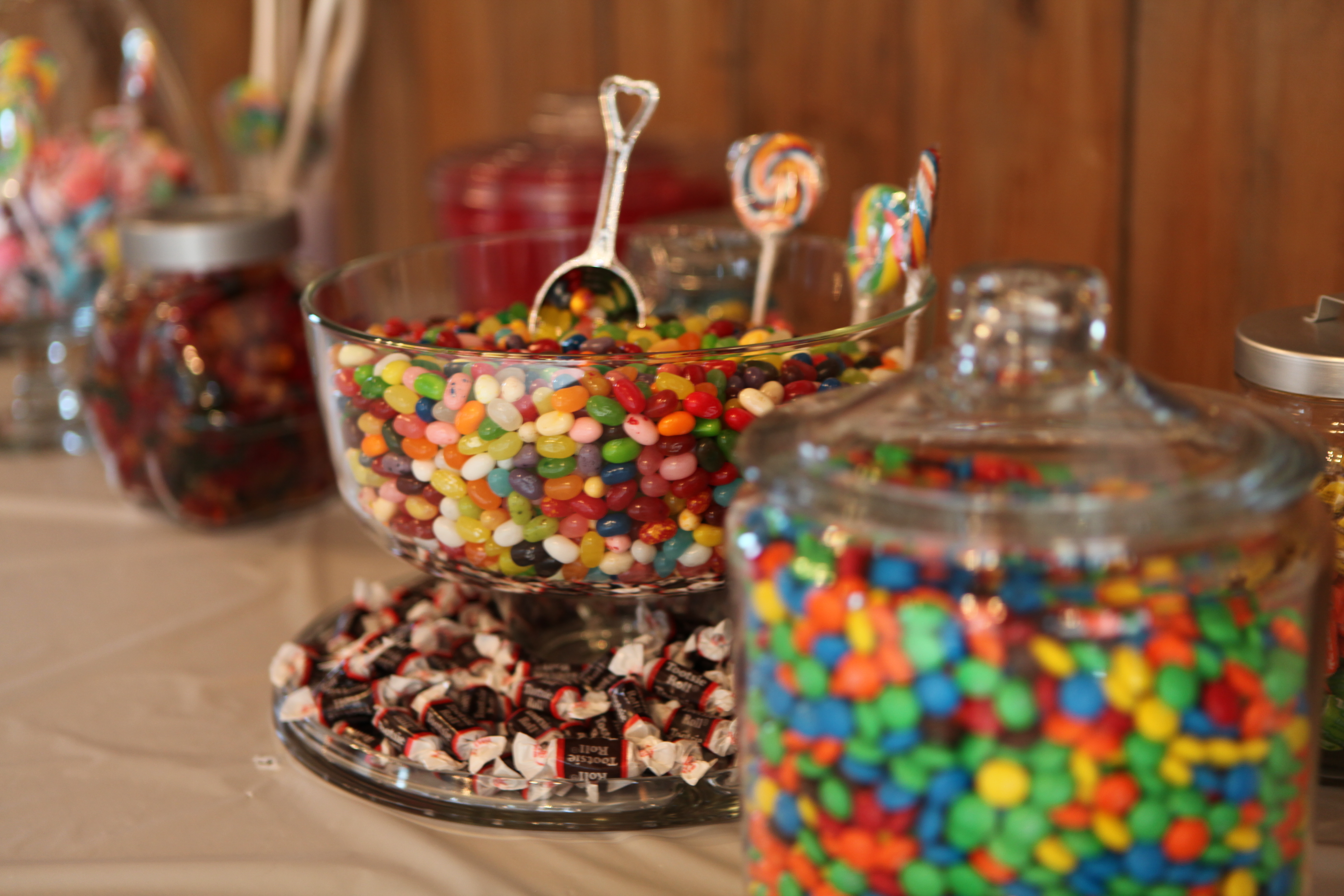 Yep, we had a candy bar… cliche, but so perfect and it was gone fast!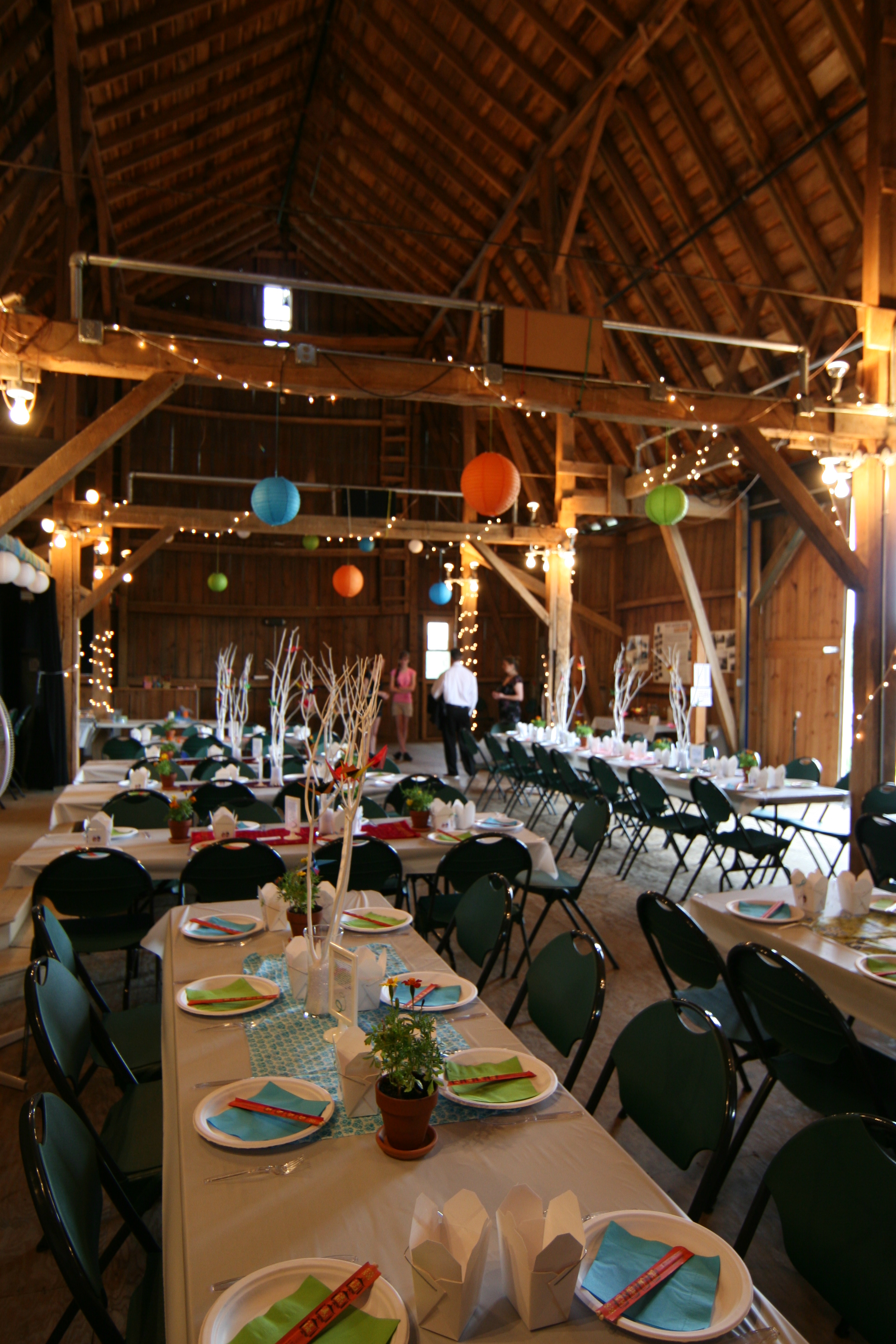 We had a mix of elements going on what with paper cranes and a variety of sari fabrics I'd collected for use in the middle.  I also love marigolds, so there were pots of those at each table.  We had chopsticks at each plate because we went with Chinese Buffet for the meal.  Needless to say, it was a big hit.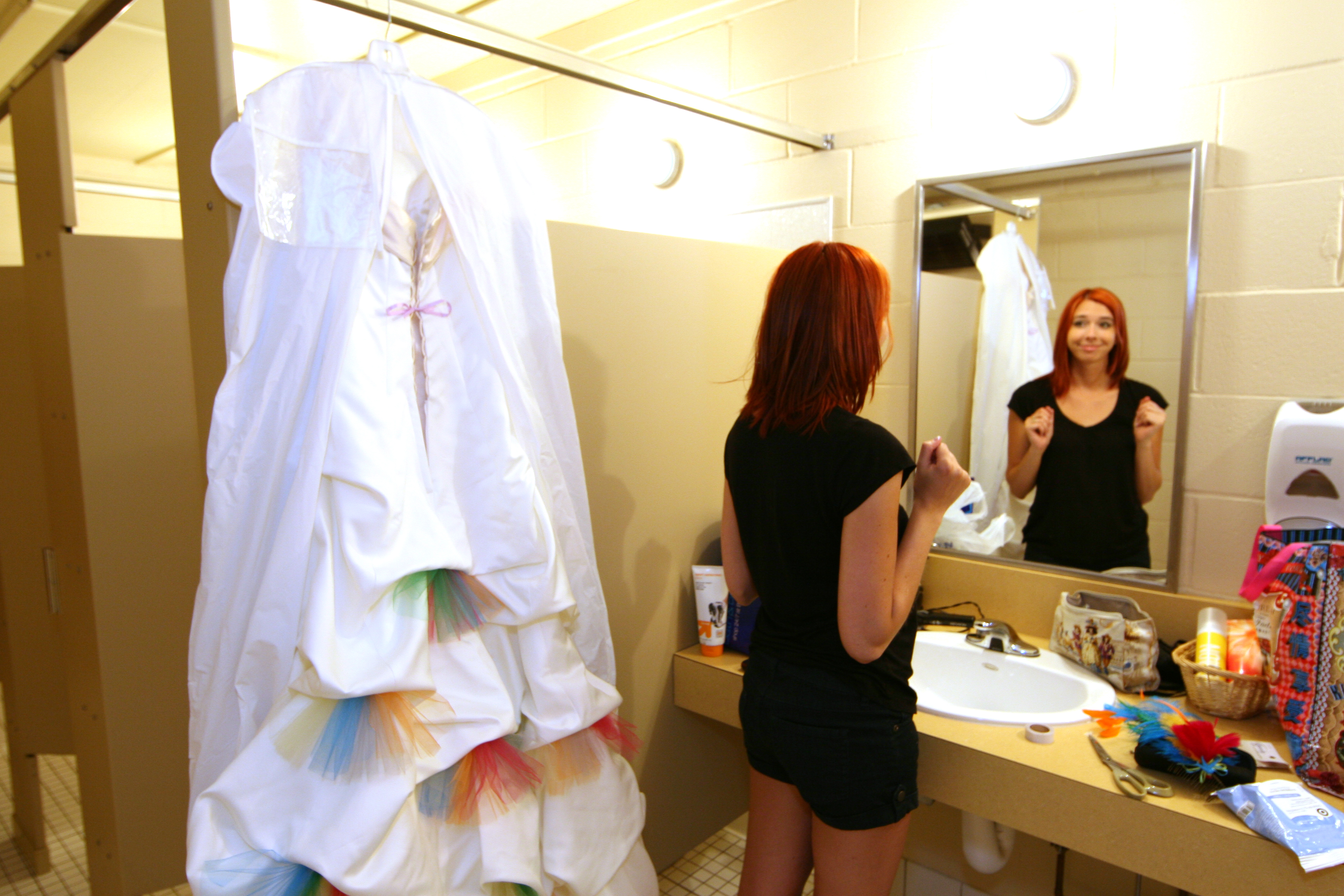 Getting ready time!  Not the most glamorous place to get ready, but having someone else do my makeup and hair wasn't in the budget. Plus… I didn't want to risk looking too different than what I look like normally.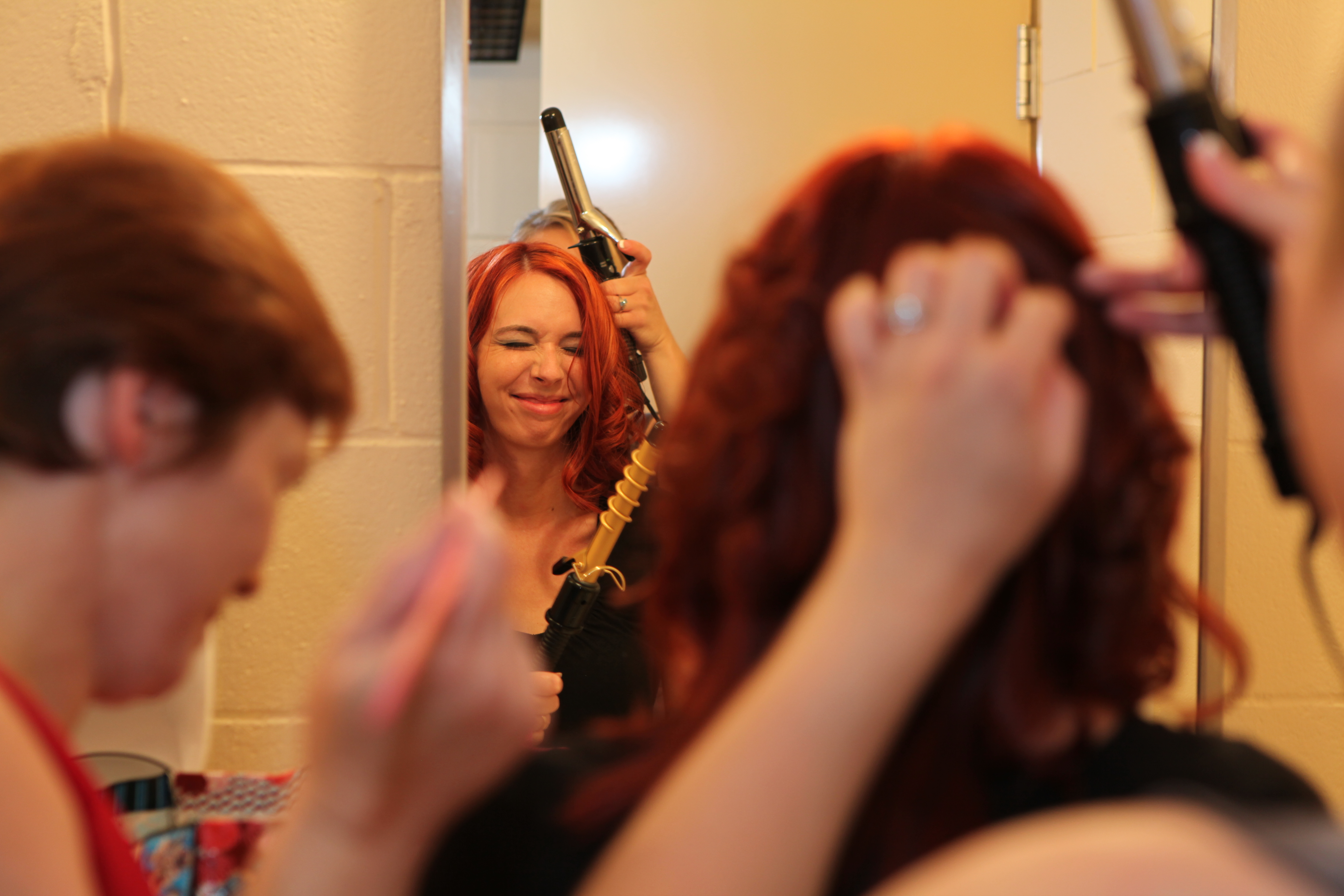 And I didn't even end up having to do my own hair, anyway. 😉
First look kiss.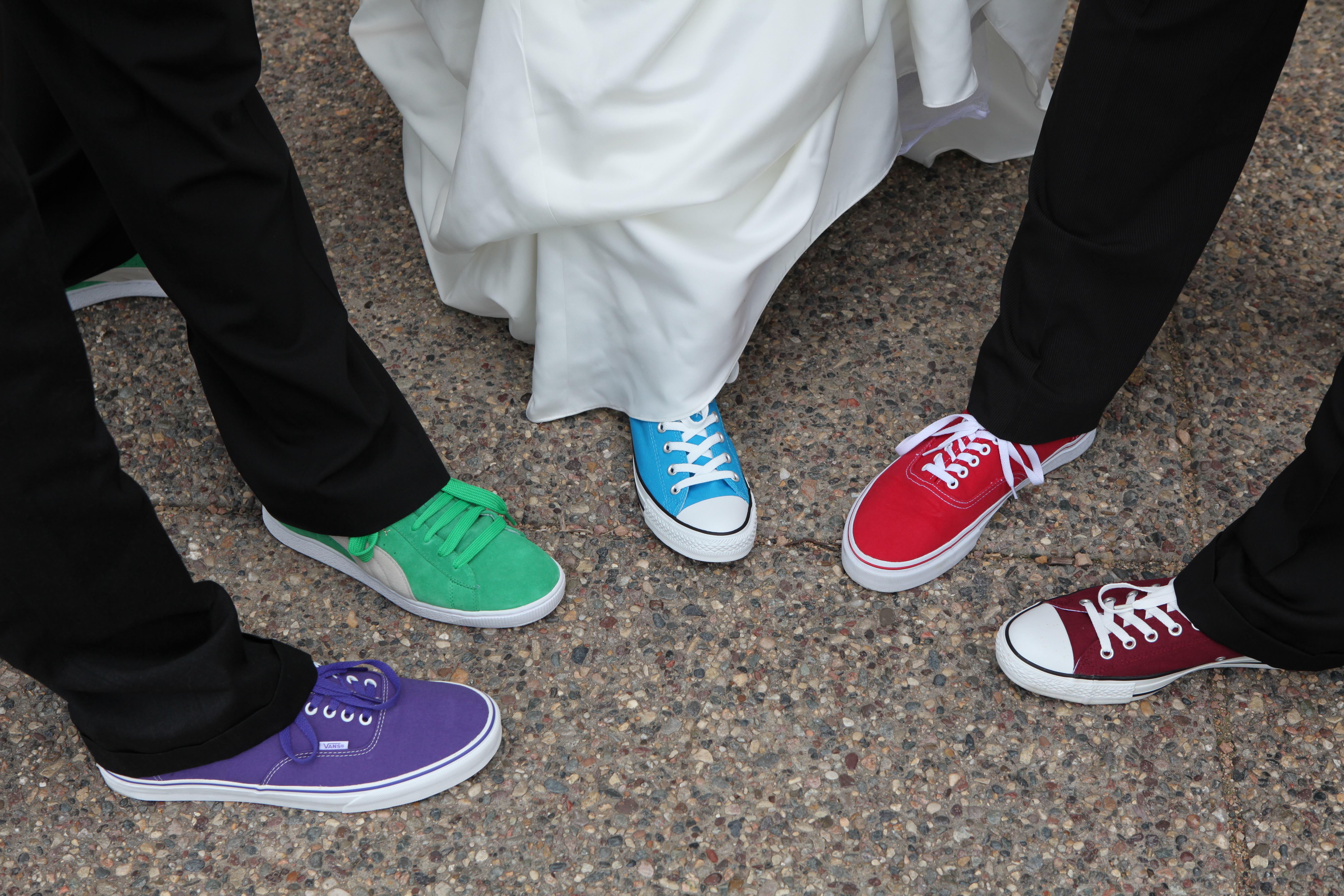 More color!  Kind of an ongoing theme.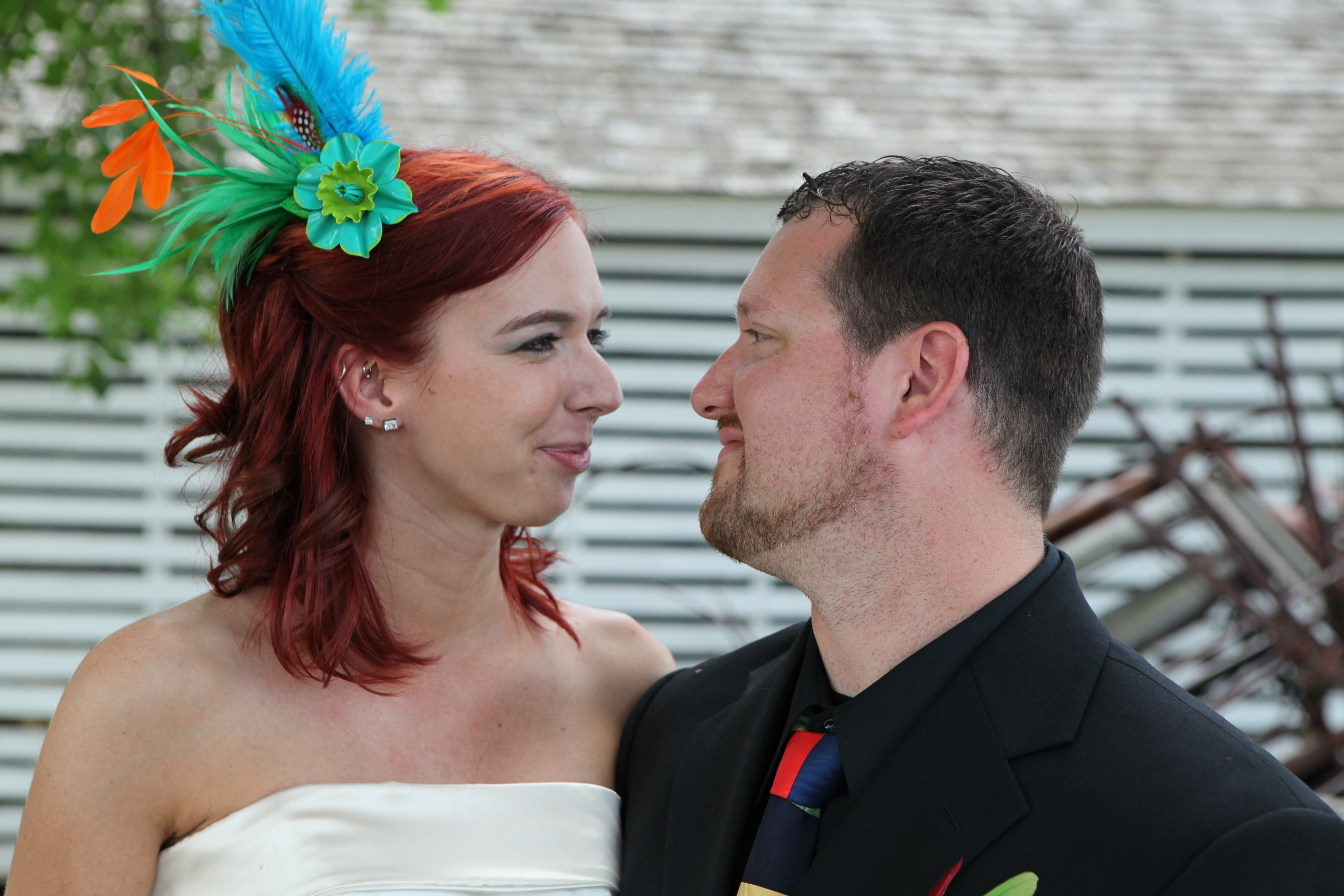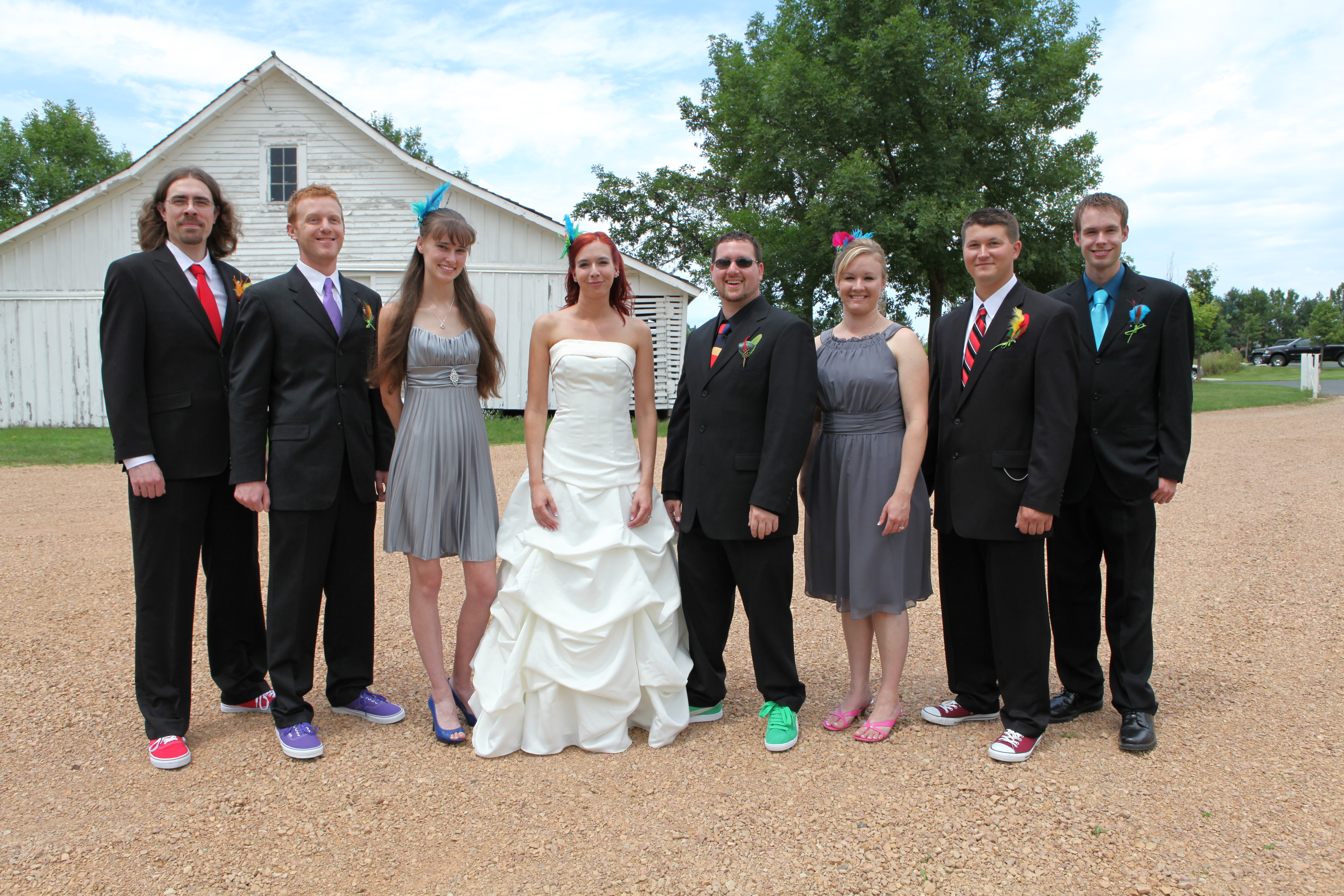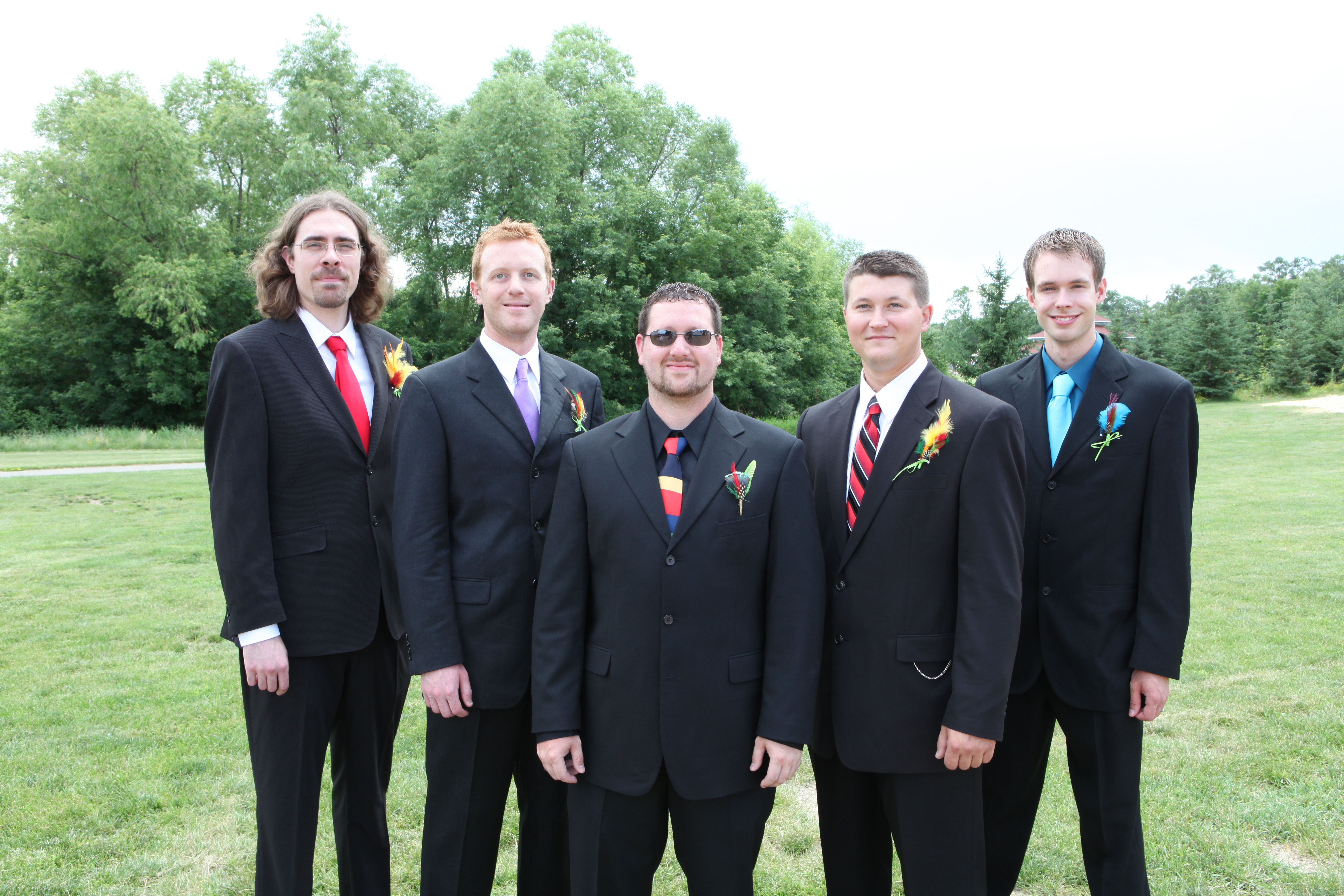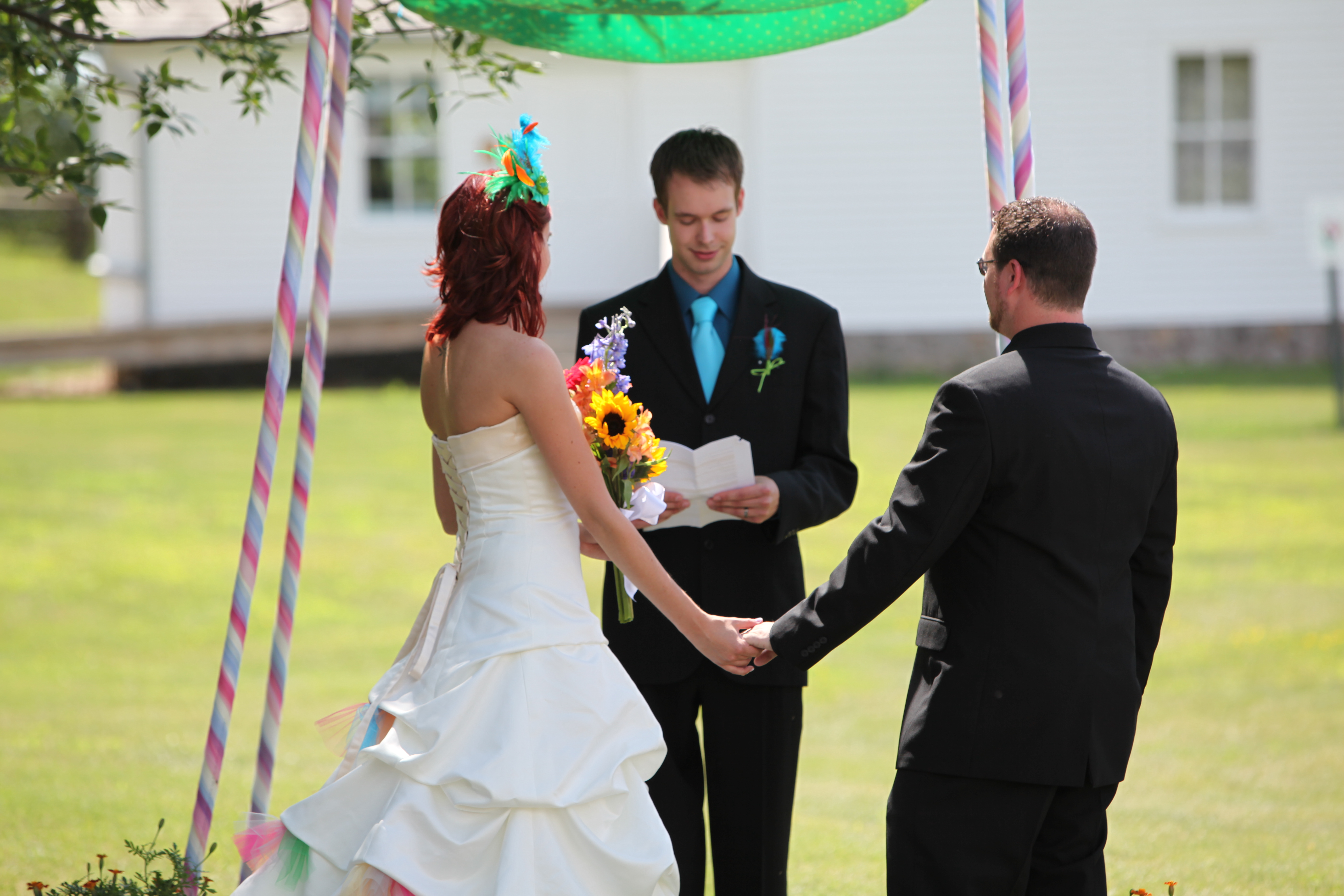 My brother got ordained online and married us, and was definitely the perfect way to go. Josh and I didn't want a long ceremony (short and sweet is more our style), and we were able to make it our own. Daniel started things off Princess Bride style ("Mawage is wot bwings us togedder tooday") and about 10 minutes later we were married.  Yeah, we didn't realize it was going to be quite that short, but never actually did a practiced read-through.  Whoops!
Husband and wife!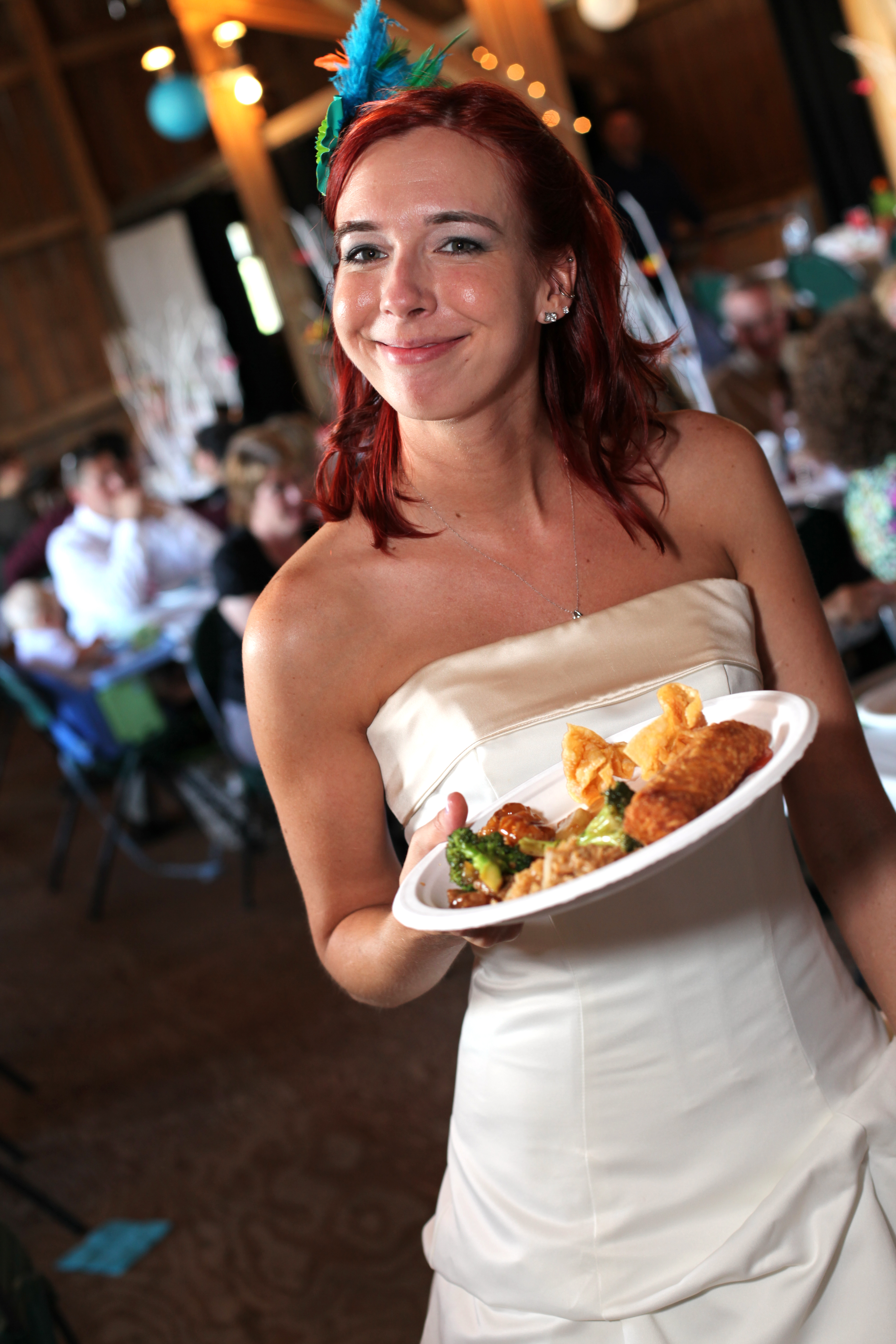 Oh yeah, Chinese food.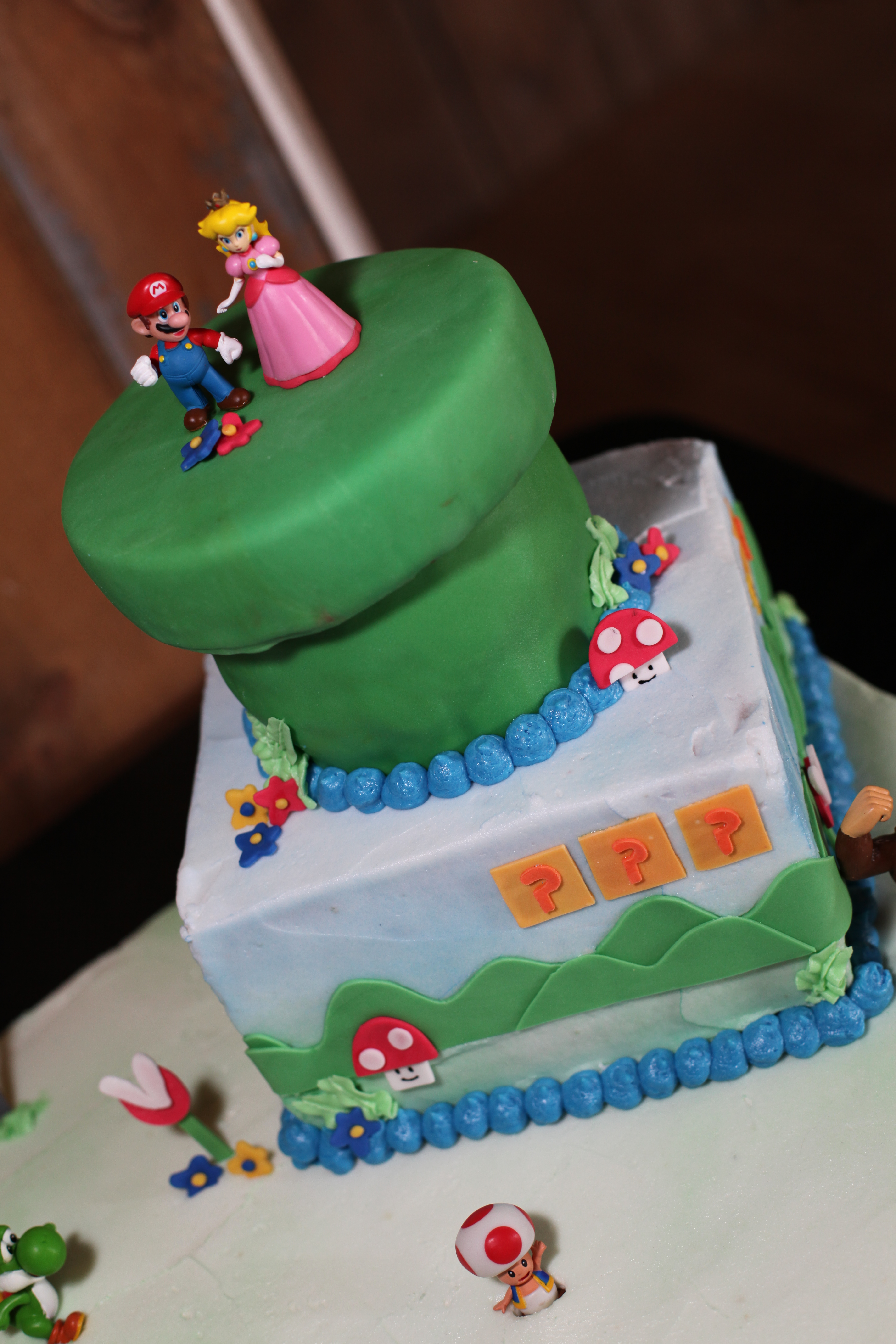 Yes, that is our cake.  So much fun!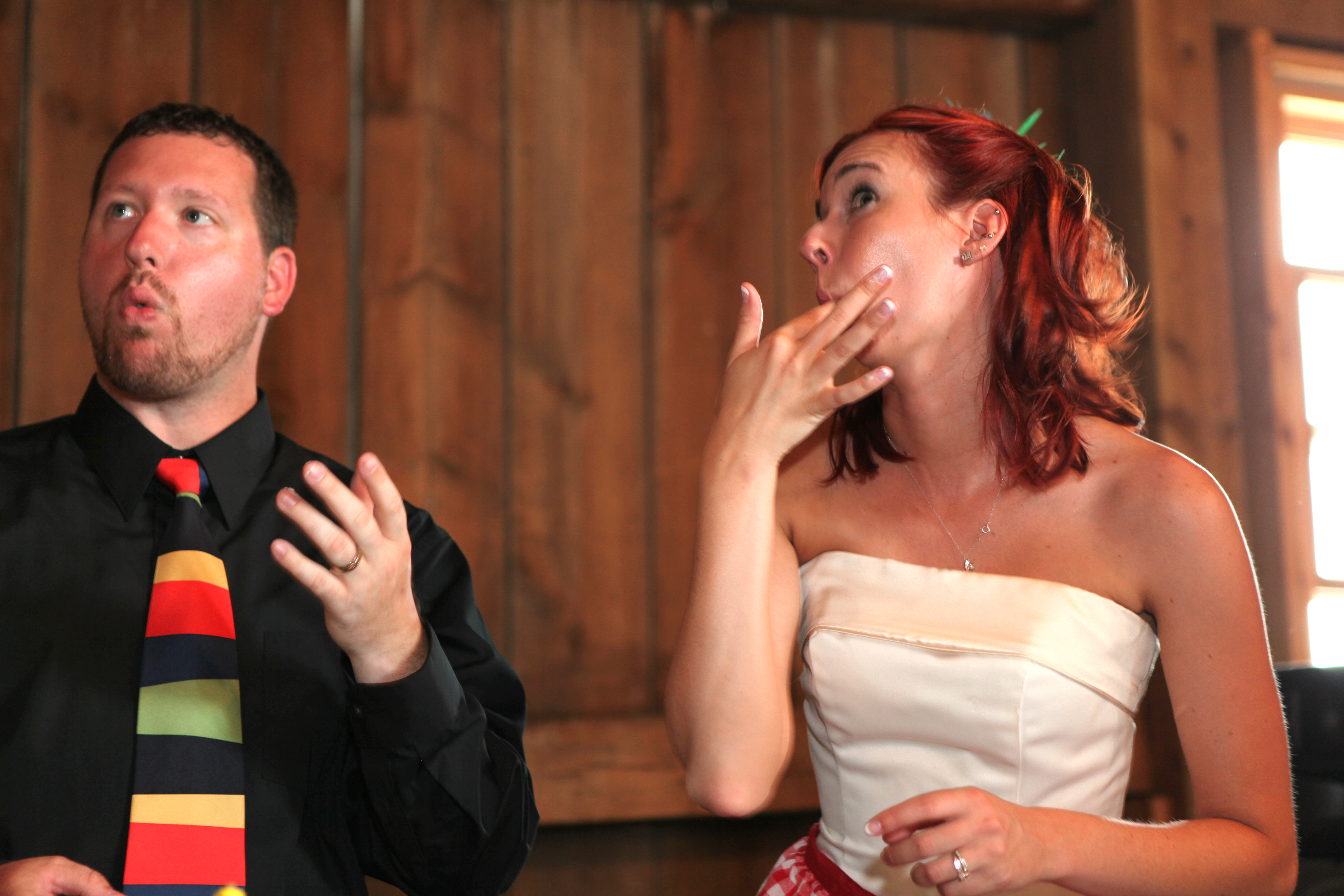 Also, very tasty.  It was funfetti because we are 12.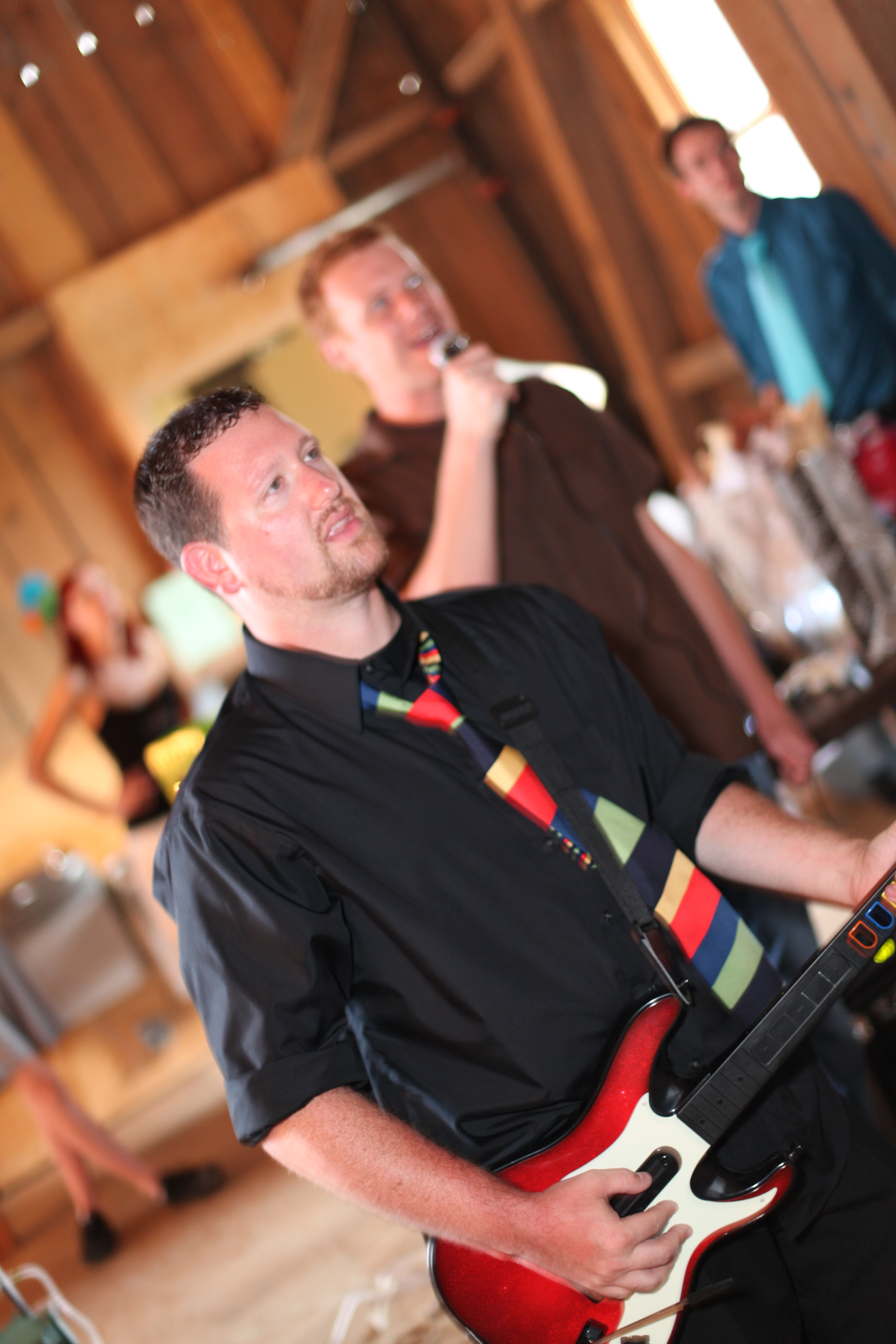 While there was some dancing, neither of us really enjoy it, so we decided that we'd rent a projector and have Rock Band available to play.  Lots of fun, especially since Rock Band was much more popular 4 years ago. Does anyone play Rock Band anymore??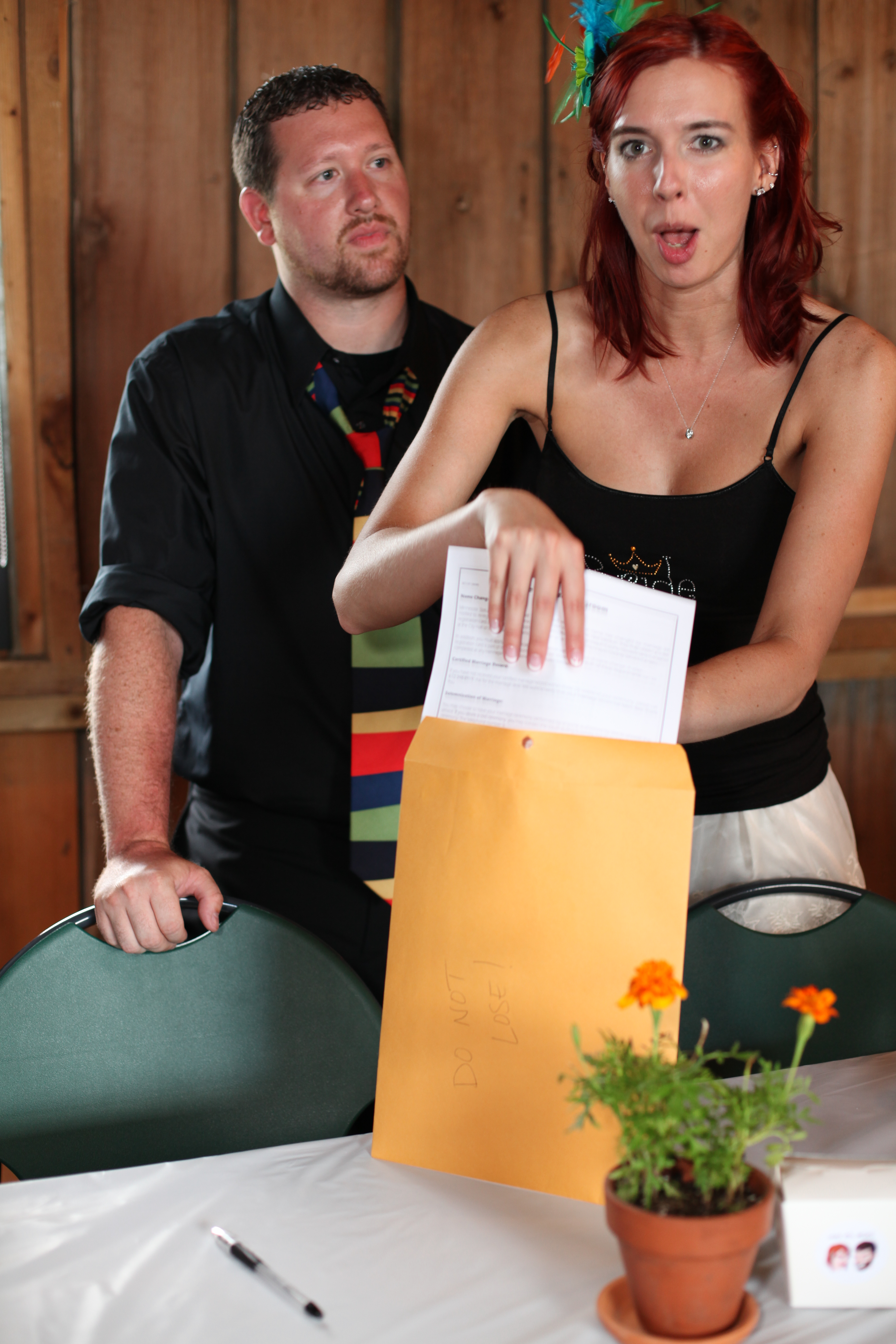 Further evidence as to how organized we were… we almost forgot to sign the marriage certificate entirely.  Thankfully Lyle (the fabulous man behind the camera) reminded us that we should probably do that.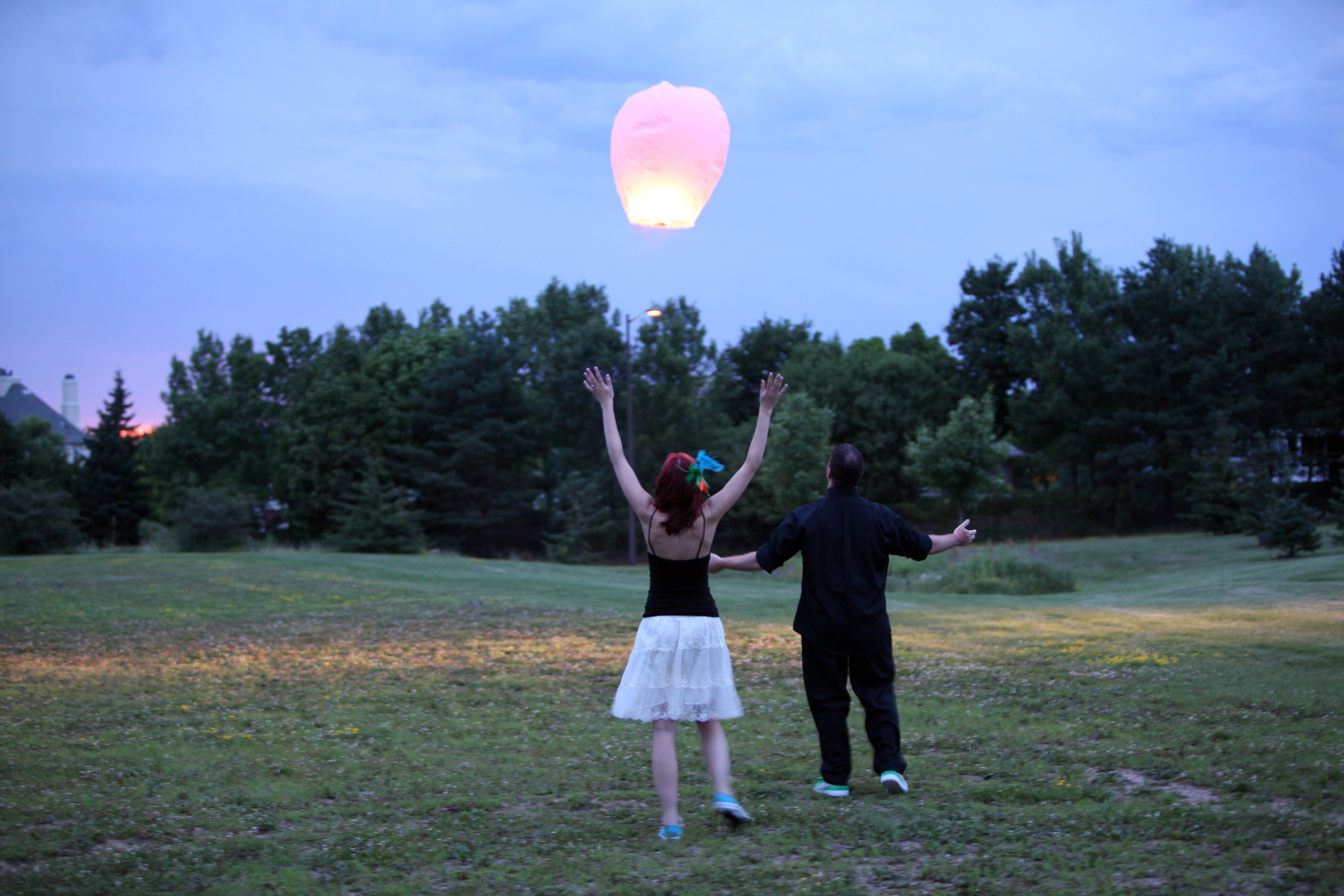 And then the night was soon over, but not until we lit our lantern.  Full of many wishes and hopes for the future… many of which have most certainly come true.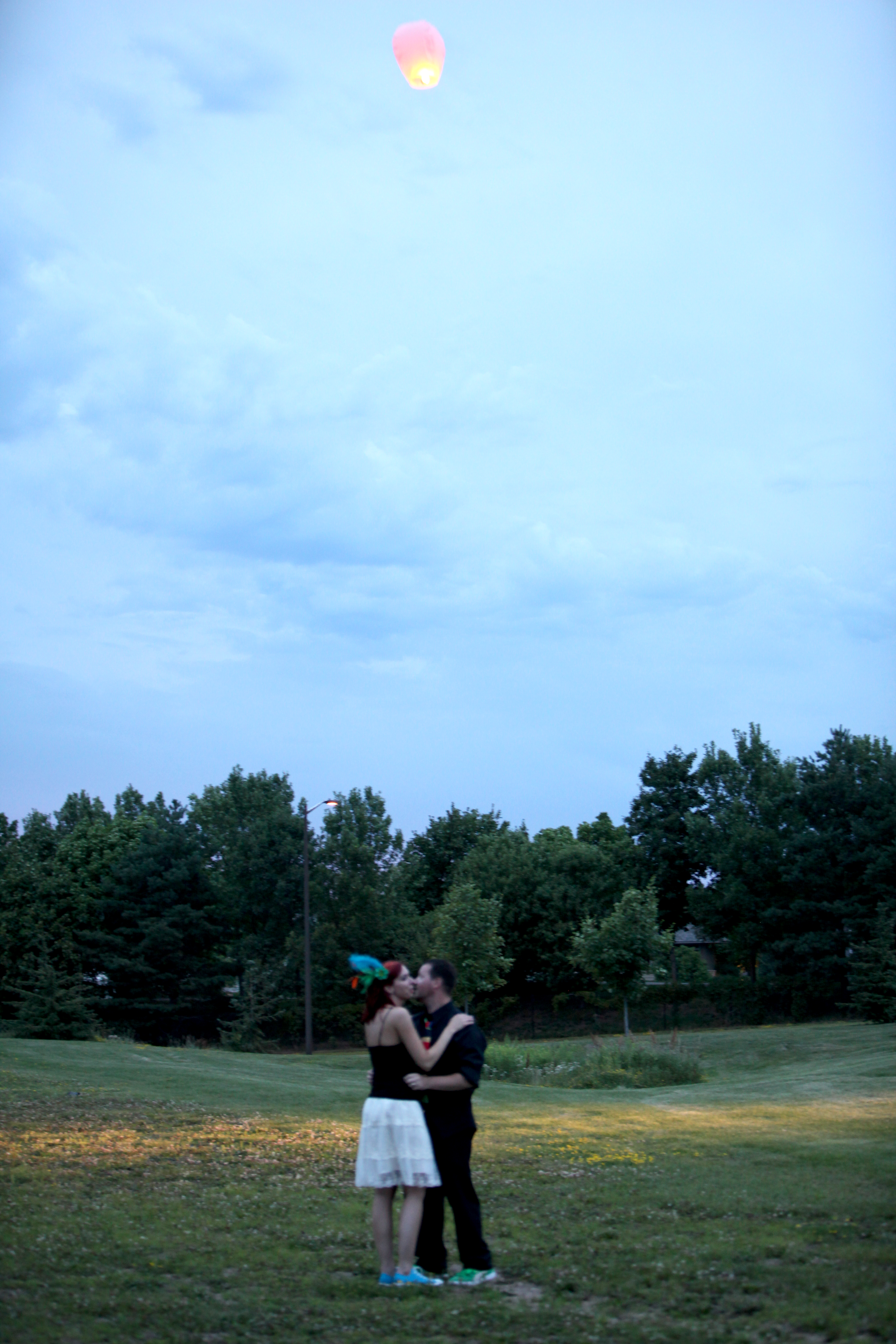 Happy Anniversary, Babe.