An ice cream maker is one of those purchases that can be hit or miss. So often people will get one only to let it sit in a cupboard barely getting any use, and I didn't want to be one of those people.  We've actually gotten some decent use out of our Cuisinart maker so far, too!  I could have gotten the Kitchen Aid attachment for my mixer, but the cheaper Cuisinart had actually received better reviews.  We haven't done anything too adventurous yet, but now that I've got the basics down, I think I want to try some fancier versions.  I can't tell you how nice it is to be able to have homemade vanilla ice cream with homemade fruit crisp, though.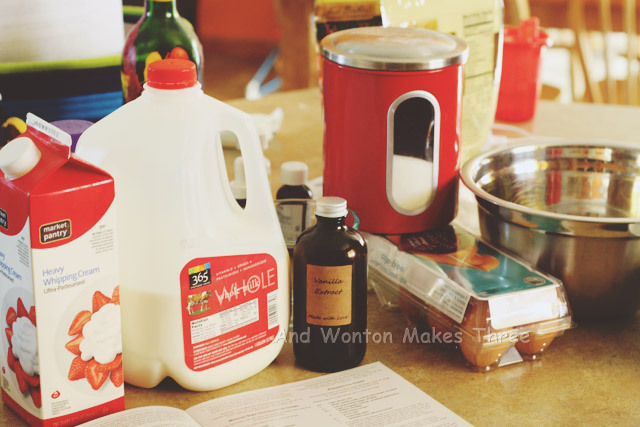 We've tried both a very basic vanilla ice cream, and a custard style ice cream (which uses egg yolks).  I think I like the egg version better, even if it adds a few extra steps and some time.
Right now I just use the recipe that came with the ice cream maker, but like I said, I'm ready to branch out a bit and maybe start adding some fruit and maybe a boozy treat as well.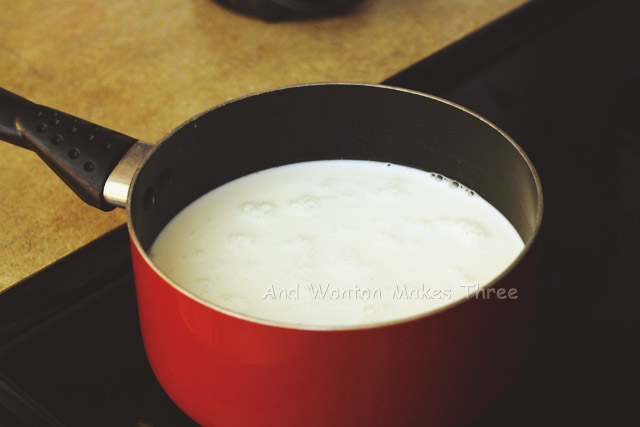 I think the biggest surprise of all is that while Enzo enjoys watching me make ice cream, and really likes to help ("I dump it!") he never eats of any it.  It's rather disappointing.
I'm trying to think of when he stopped liking it because last summer he thoroughly enjoyed sharing the ice cream we got when out and about and would have eaten all of my Pumpkin flavored awesomeness had I let him.  We think he may have bitten into some ice cream and that's when he decided he no longer liked the stuff.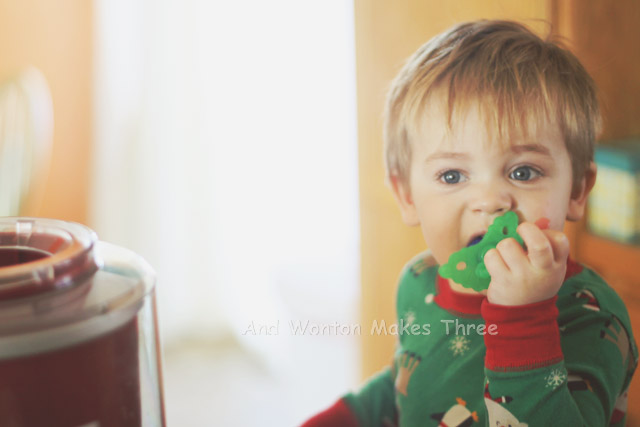 It's a bummer, for sure, but it also means I can add whatever I want without worrying about whether it's too sweet or too crunchy or too otherwise.  😉