I feel like we've been slacking this year when it comes to our typical traditions, but it is what it is. We never did get to a pumpkin patch, but Josh's dad treated us to some fun at a local Corn Maze, which ironically we never even ended up doing, but there are lots of other things to keep kids busy.  Unfortunately, it was also really cold that day… much colder than the weather was supposed to be. So begins the season of bringing hats and gloves and coats everywhere we go because you just never know.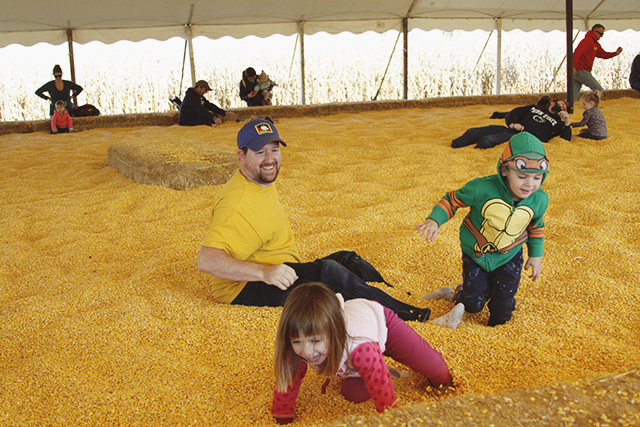 Corn pits provide endless amounts of fun… who knew?!  It was thankfully a bit warmer under the tent which helped block some of the wind.
The kids also got to play with their cousins, which was an added bonus.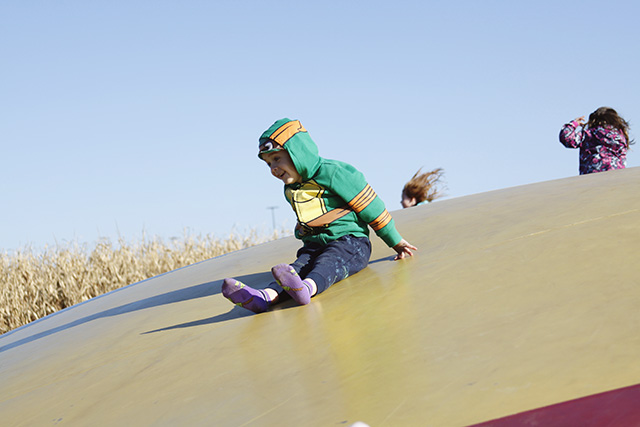 Oh glorious giant bouncy pillow.  The kids had a little trouble getting up at times, but they had such a blast. It's the little things, you know?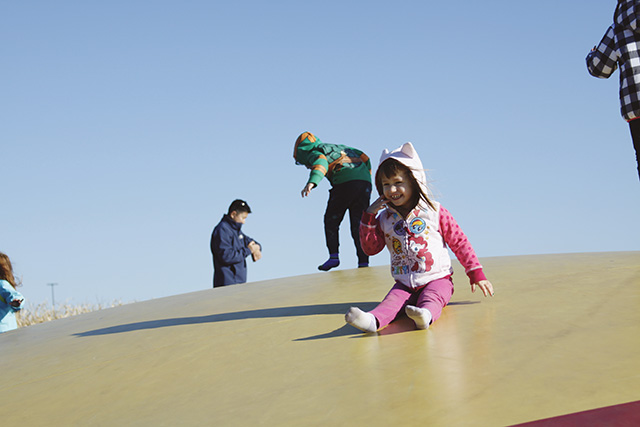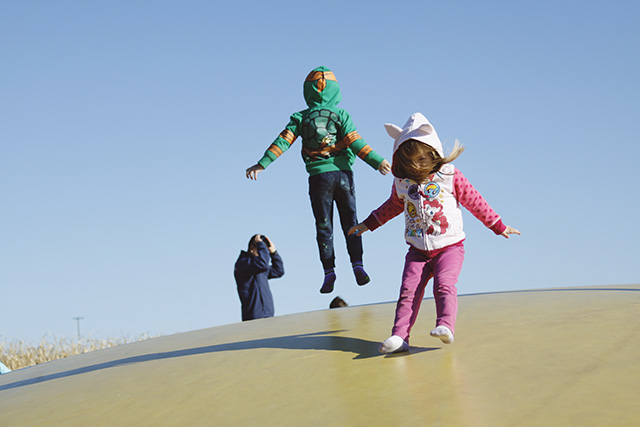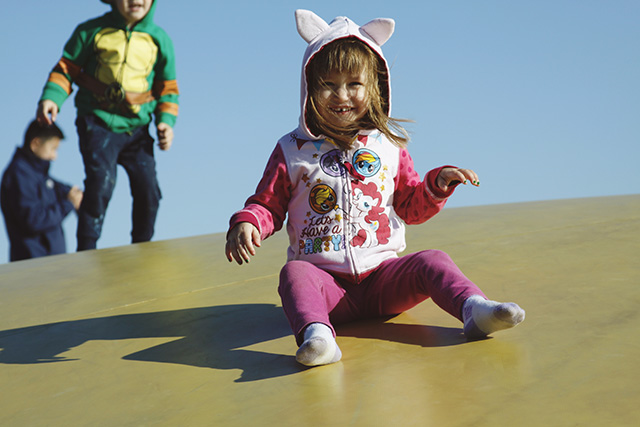 While the kids bounced, I found hot cider and stole Josh's jacket because he's a walking furnace on most days anyway.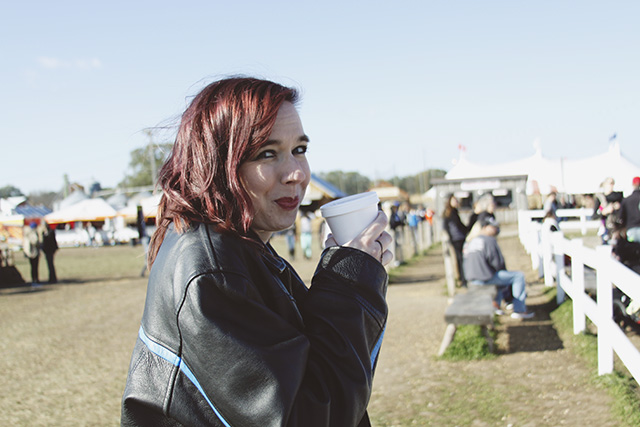 The kids did at least go through the mini hay bale maze.  It always amazes me how much the kids change from year to year.  They're so independent now!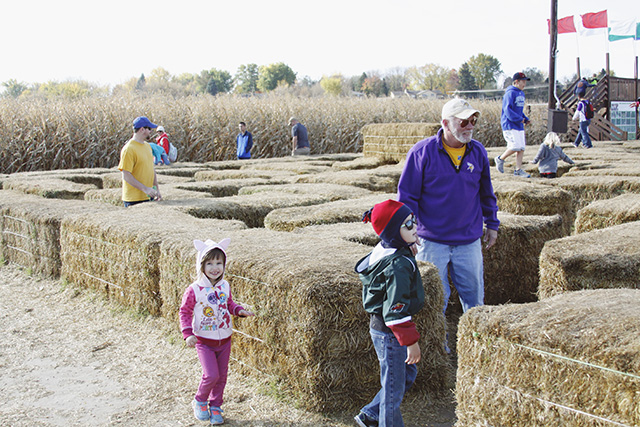 And of course the big slide. Usually one of us always goes down with Enzo, but this time he was like, No thanks, I've got this.  He handed his money over to the person in charge, and carried his own sack up the steps with his aunt and cousin and grandpa and Phoebe.  We were worried at first how he'd do and he definitely got nervous, which is when he started going down crooked because he tried to slow down, but then he got brave and the look of joy on his face is priceless. Phoebe was terrified, but was thrilled when she got up. Ha!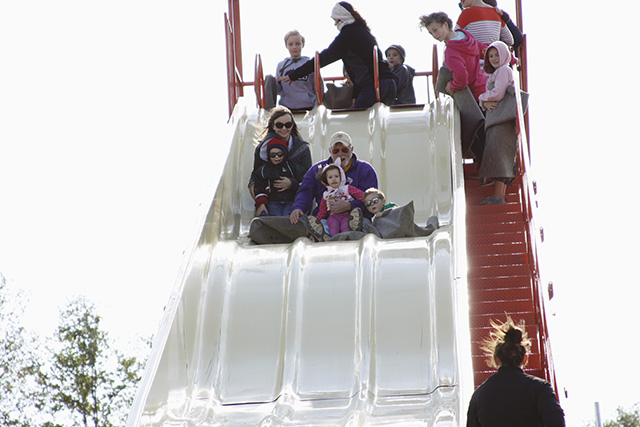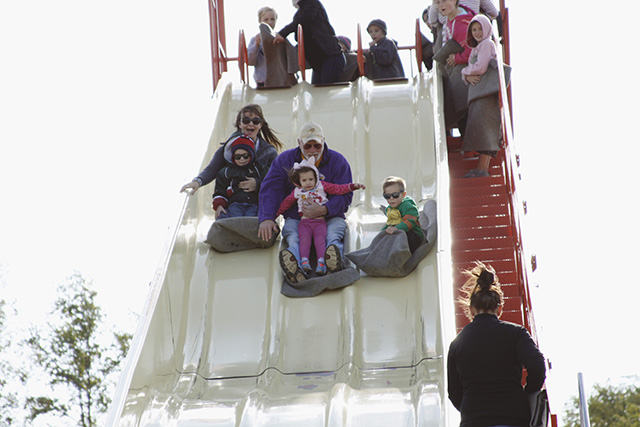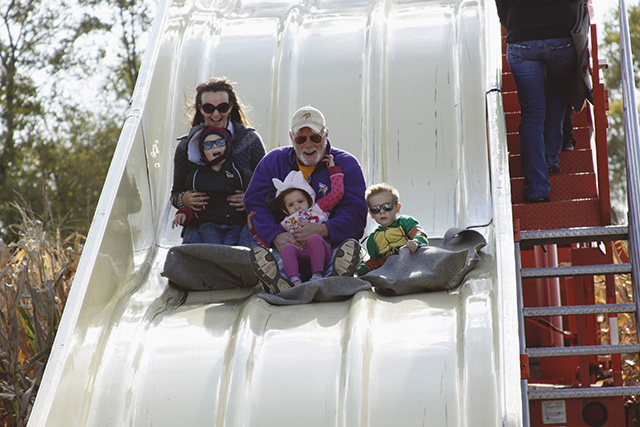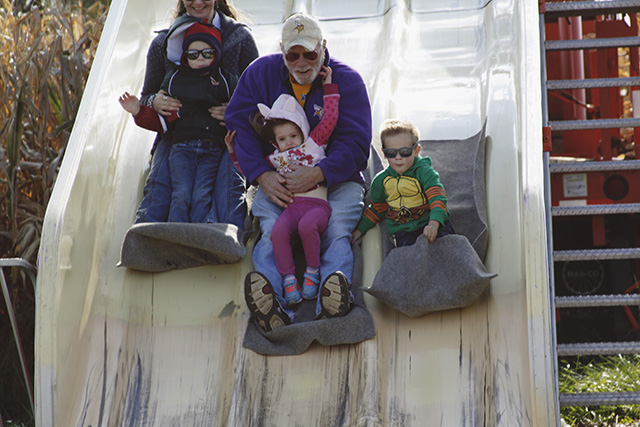 Oh, fall.  Never change. One day the kids will think these silly slides and things are just lame, and I do not look forward to that day.