I wonder who gets to come up with paint color names… it seems like such an easy gig, but in reality, I don't think I could be nearly that creative.
So, the before pictures are really just to show the old colors… which is why you see corners and not big room pictures of the present disarray our house is in. 😉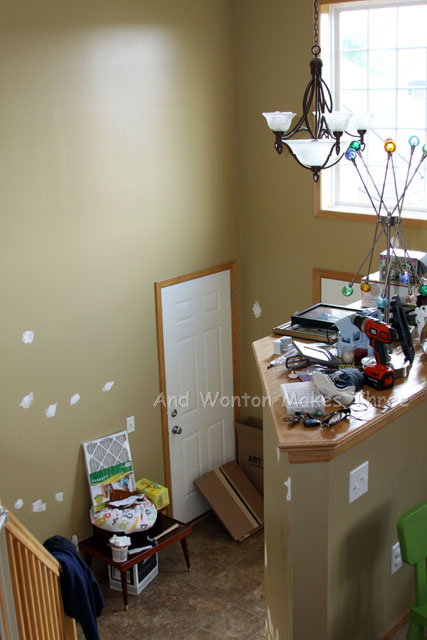 And now, here is the awesome.  We still have to finish getting furniture in place, but aren't the colors pretty (not that the camera and evening lighting really do it justice).