Apparently we were one of the fortunate ones who were able to grab The Oregon Trail card game this week.  Suddenly it is ridiculously hard to find and people are buying multiple copies and reselling for $40, which is crazy.
We opened it up as soon as we got it home and decided to take some quick phone pics and I figured I'd write up a quick review.  The game itself is small (as you can see) and well worth the $10 it cost us.  We seriously lucked out and were able to not only buy the game a day early (someone whoopsied), but it was also on sale.  I chose names for us based on immature nostalgia because who didn't pick silly names when playing the computer version?
There isn't a lot of game setup, and the rules weren't terribly lengthy, but a tad confusing at times and also left a few things up in the air so we just went with what felt right when those situations arose.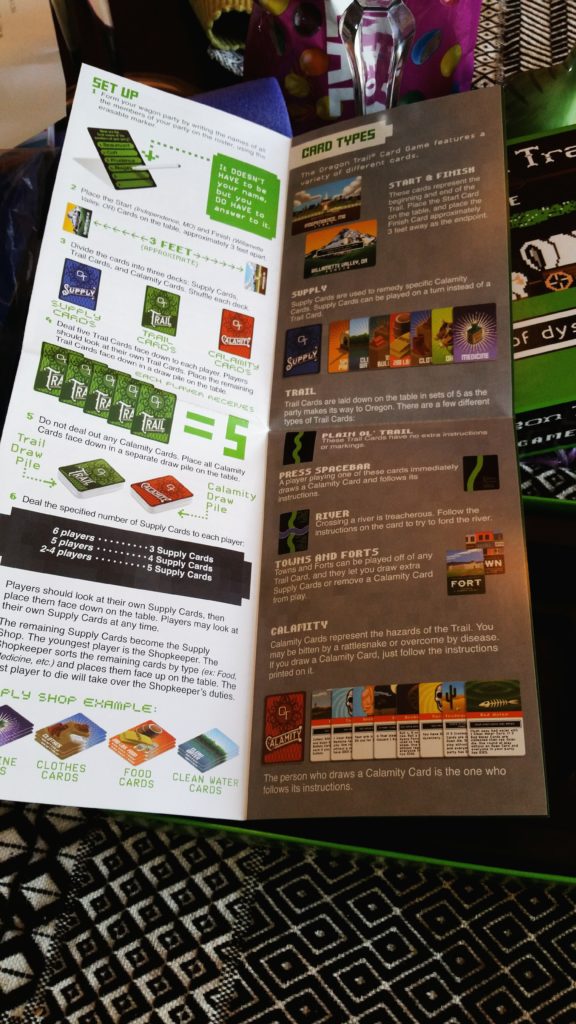 Thankfully our table appeared to be the recommended 3 feet need to complete the game… that is if anyone in our party actually survived the journey.  Considering there were only two of us, this seemed highly unlikely.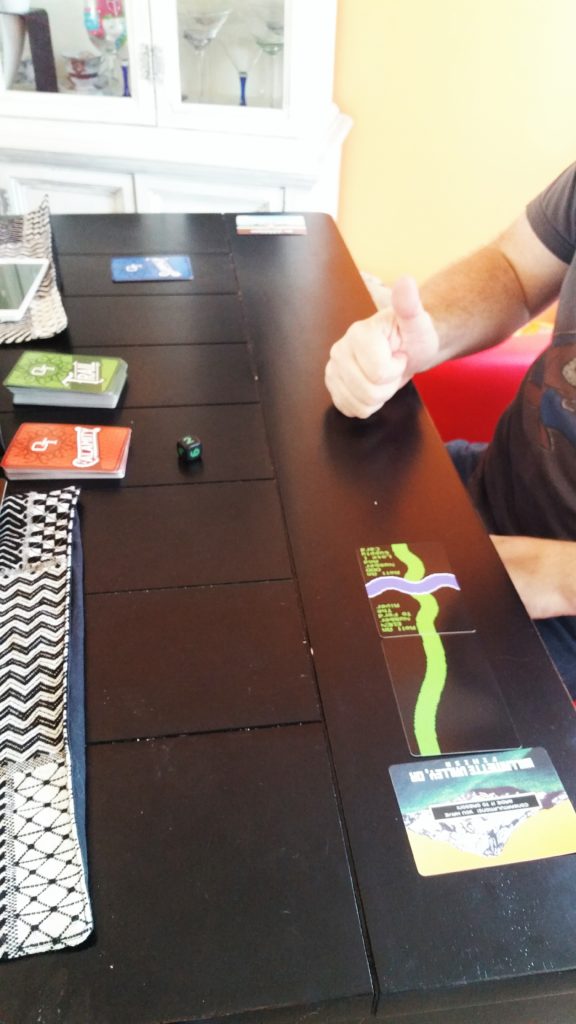 While there is no hunting to be had, you still get to experience things like Extreme Cold and the other various illnesses that always popped up during the game, as well as broken wagon tongues and arms.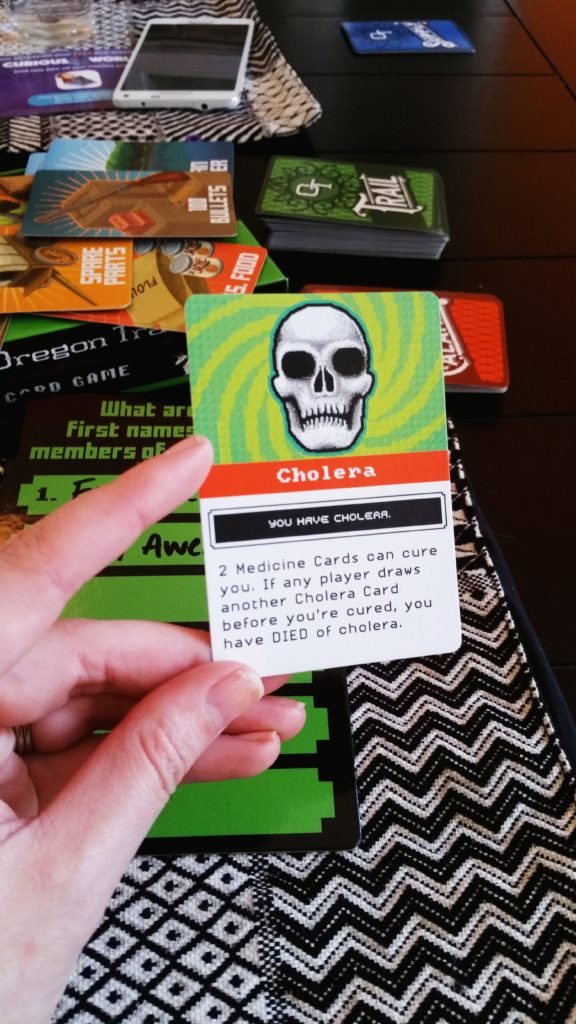 I, of course pulled the Cholera card on what might have been my second turn.  Thankfully I had medicine in my supplies, but I also had a Town card and was able to get more medicine in the supply store. Phew!
However, nothing could save me from Dysentery.  It was up to Josh to try and make it to Oregon.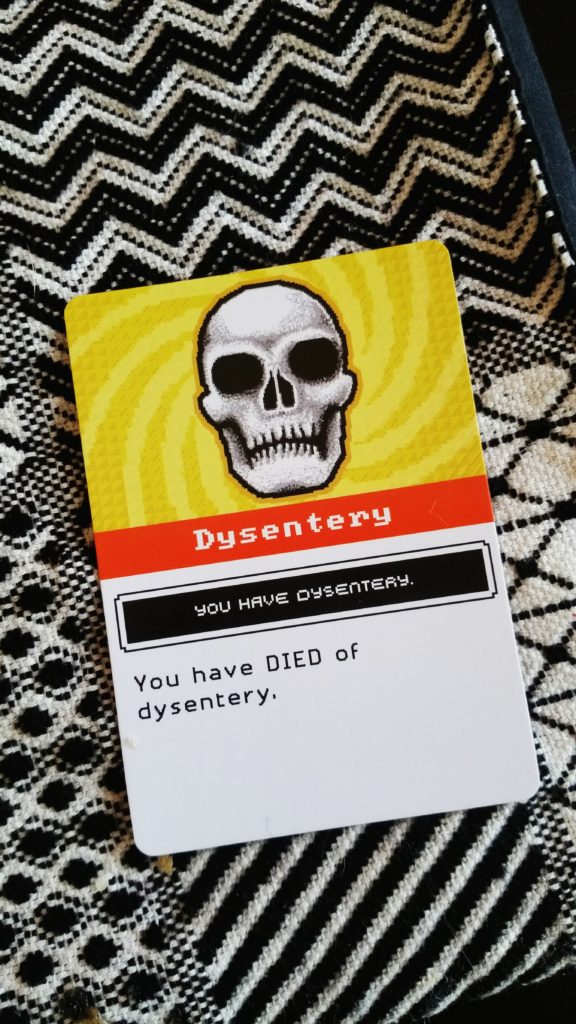 Alas, he forded a river only to succumb to a Snake Bite.  Our dreams of a brighter future out West were dashed to pieces and left to rot with the remains of our wagon in a desolate wilderness.
Despite the game only lasting maybe 10 minutes, it was fun to play and definitely a good one to have on the shelf. Sometimes you just need a quick game that doesn't take forever to set up and since it fits in a small box it'll travel well too.  While fun, I really don't recommend that people pay $40 on eBay for it. I have a feeling they'll produce more and everyone who spent that much will feel pretty silly considering the game is really only worth the $10-$12 it's sold for in stores.