Happy Monday!
Linking up with Meghan from Clean Eats, Fast Feets for another Week in Review!
Random occurrences and accomplishments.
Got some work done in my office. I feel like this is probably going to just be a weekly update that sticks around for a while especially since I only get a little bit done at a time.
Started watching Z: The Beginning (about Zelda Fitzgerald) on Amazon, but our wireless is lame and since my hubby was on streaming his video game playing, Vega and I kept getting error messages. SIGH.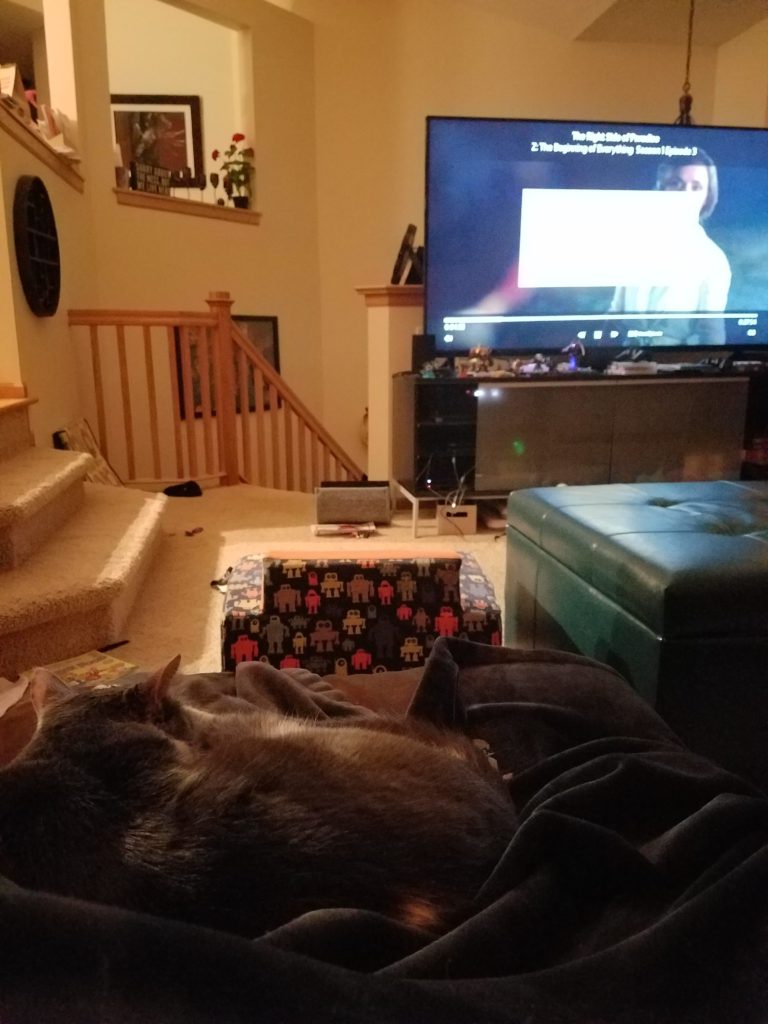 Speaking of which, Vega has been all kinds of snuggly this week!  It's been a really nice surprising treat. She even came and slept by head for a while one night.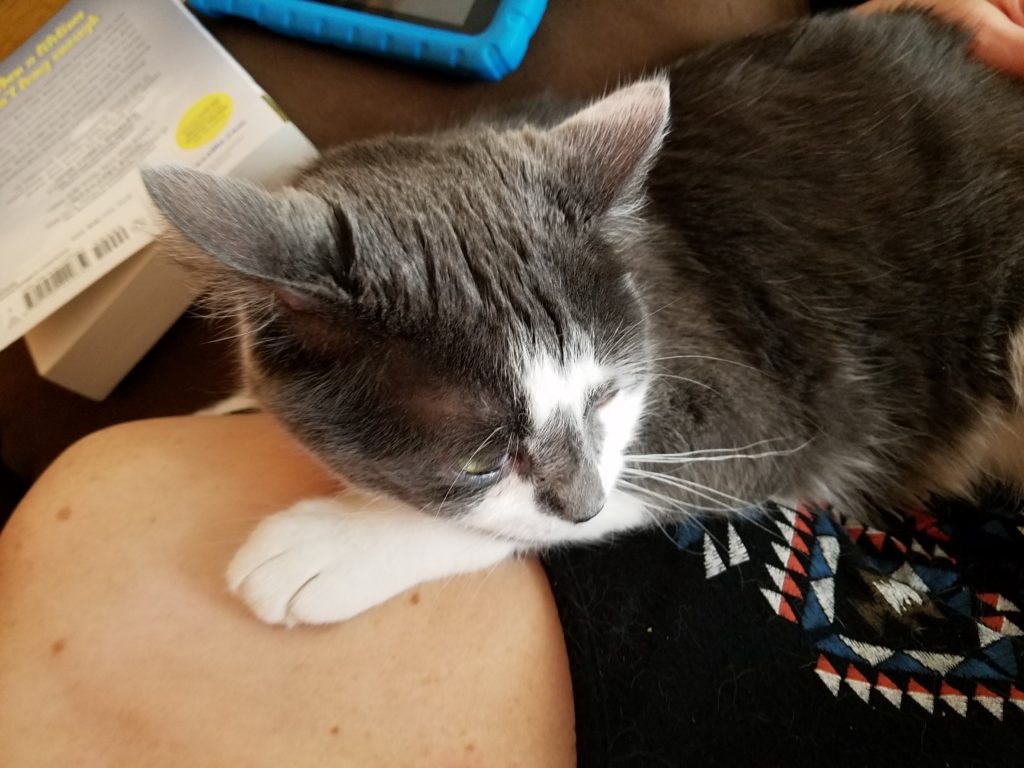 Got quite a bit of reading done this week, which is always nice even if it means a lot of other stuff doesn't get done. I'm just going with what my body/mind says it needs during this usually blech time of year.  That also means eating as many free donuts as possible on Free Breakfast Friday at work.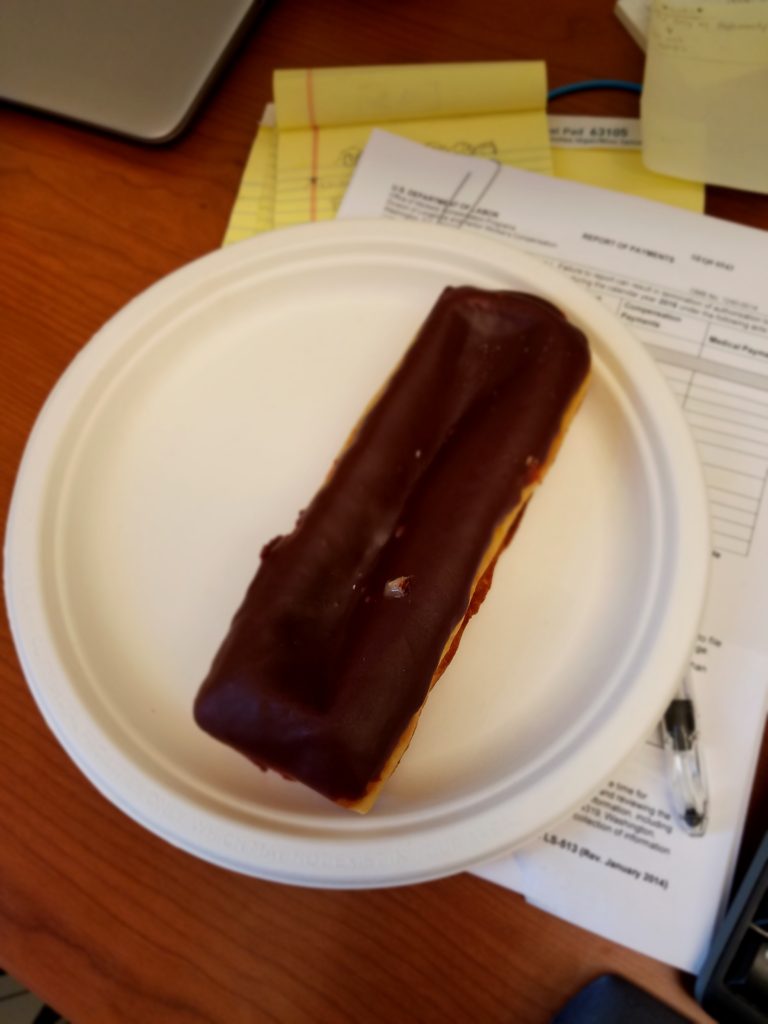 After an incredibly gloomy week, the sun finally peeked through on Thursday and then came out in full glory on Friday. It hasn't remained sunny, but I'll take what I can get.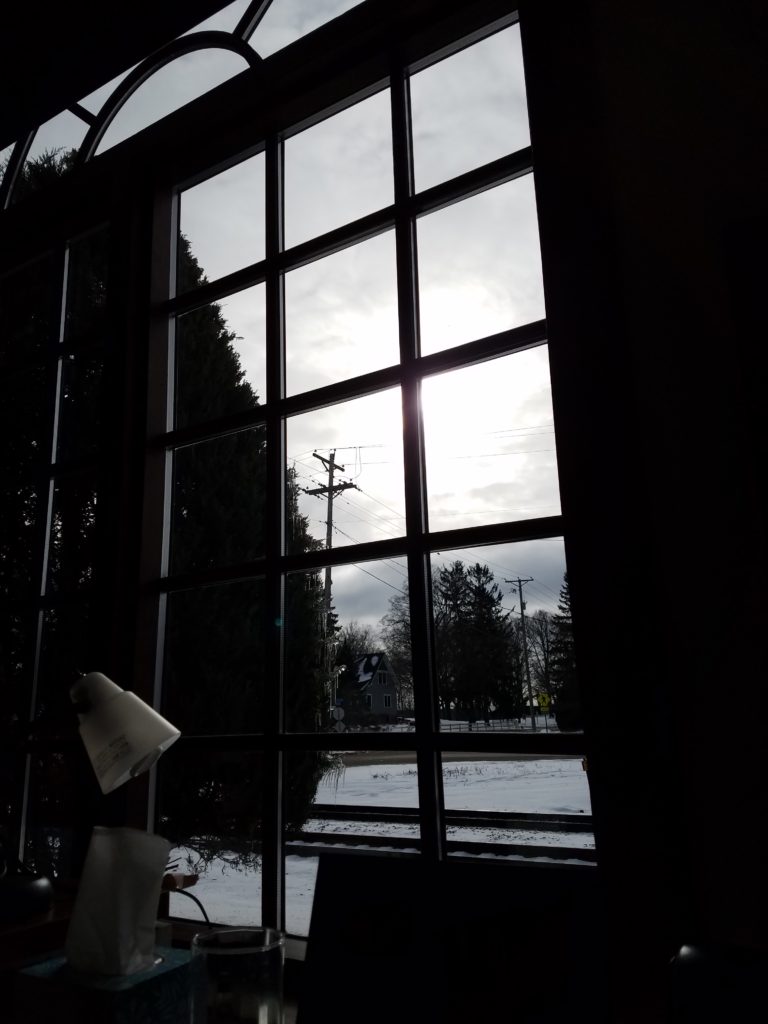 We got a lot of cleaning done over the weekend and had a little picnic lunch and watched the new Pete's Dragon. It was actually a lot better than I thought it would be, and no, I didn't get the sniffles. Not at all. I have allergies.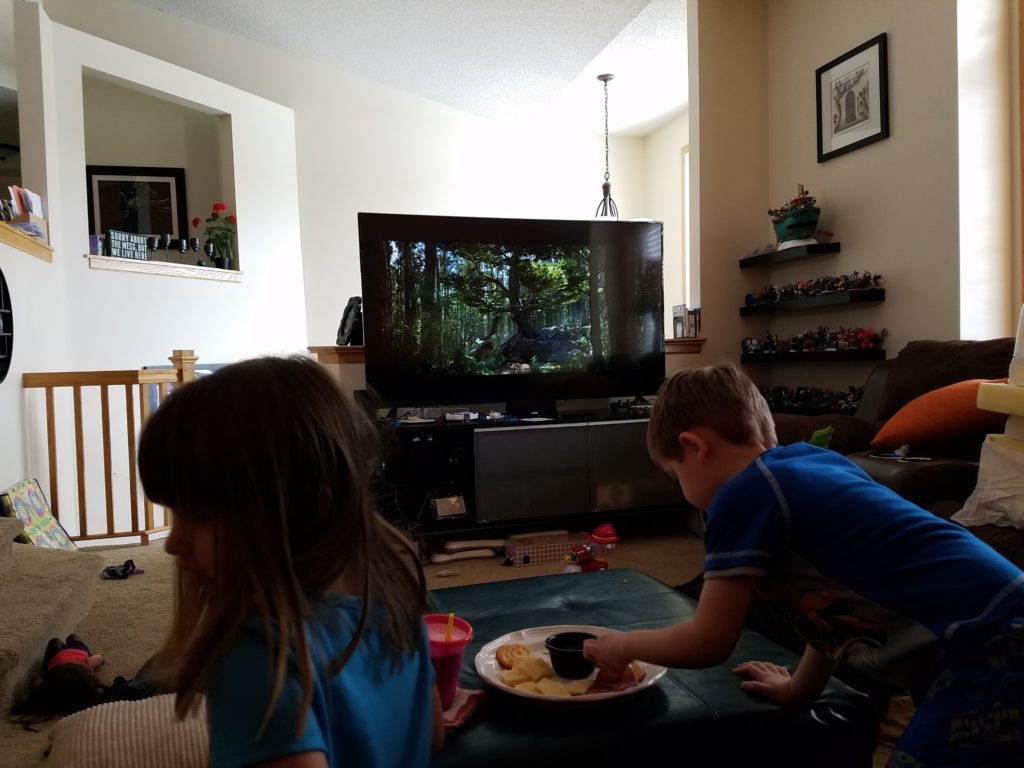 On Sunday Phoebe and I went grocery shopping, most importantly for items for the tea party I told her we could have. She was playing with her Calico Critters and pretending to have a tea party so I asked her if she wanted to have a real one and her eyes lit up and she was so excited.  It was an excellent day of play and rest overall.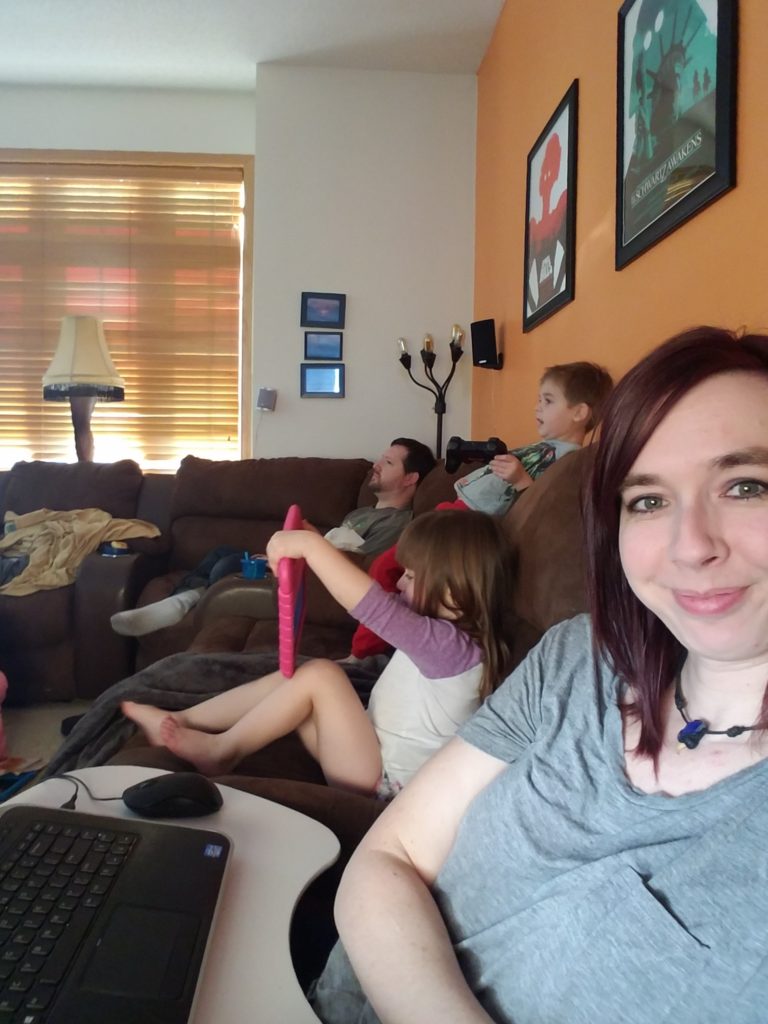 I promise I do actually leave this seat occasionally. I won't lie… there's nothing more cozy than a recliner and it really is the perfect spot where I can view most of the action upstairs. Ha!  Plus, it makes for the perfect place to cuddle kids and cats… and to watch The OA.  Anyone else watching?  I'm not entirely sure what I think yet.  Vega is also intrigued, yet uncertain.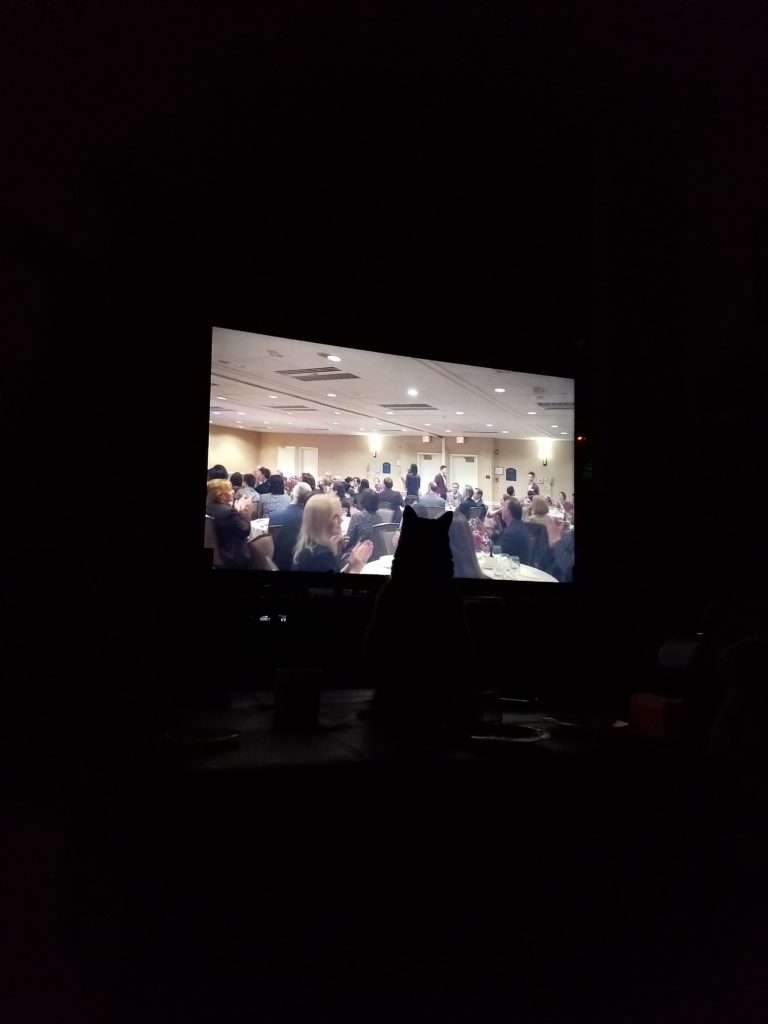 Happy Monday everyone!