A slightly edited version of Jamie from Perpetual Page Turner's End of Year Survey.
2015 Reading Stats
Number Of Books You Read:  43
Number of Re-Reads:  2 (The last two Harry Potter books)
Genre You Read The Most From:  It looks like I did a lot of YA reading this year.  Even more so than I thought!
1. Best Book You Read In 2015?
Did I mention I hate making decisions?   This is difficult because a few stuck out for me, so I'm going with that.
The Storied life of A.J. Fikry by Gabrielle Zevin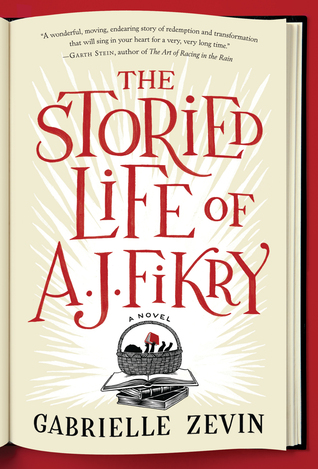 Outlander by Diana Gabaldon
2. Book You Were Excited About & Thought You Were Going To Love More But Didn't?
Hmm… this is a hard one. I suppose the only one that comes to mind is Shadows of the Workhouse (the second in the Call the Midwife series).  I knew there weren't going to be as many midwifery stories, but there really weren't any at all and while it's still interesting I was a little disappointed at the lack of babies and birthing. It was really a depressing read when all is said and done.
 3. Most surprising (in a good way or bad way) book you read?
Beyond Belief by Jenna Miscavige Hill was certainly surprising in both good and bad ways. I always knew there were weird things about Scientology, but actually reading a firsthand account of just how cult-like and bizarre of a religion it is was fascinating, and there were aspects that did surprise me. Unfortunately I was also surprised at just how much it dragged and how dull it was at times.
 4. Book You "Pushed" The Most People To Read (And They Did)?
The Martian by Andy Weir. I still haven't seen the movie, but I definitely recommend the book and keep pestering my husband to read it because he reminds me of Mark Watney (the main character).
 5. Best series you started in 2015? Best Sequel of 2015? Best Series Ender of 2015?
I'm going to go with Throne of Glass by Sarah J. Maas.  I have issues with a few things, and the first book was only okay, but overall I found them entertaining and I kept going back for more. I'm just finishing up Queen of Shadows and it's grown on me. I can look past some of the more bothersome things that irk me thanks to some interesting (if mildly annoying) characters and decent writing.  As far as Series enders go… I didn't really read any that I haven't before (HP).
 6. Favorite new author you discovered in 2015?
Liane Moriarty. I will be reading the rest of her books in the upcoming year and hopefully won't be disappointed. Her style of writing is right up my alley and I'm looking forward to more books in the future.
7. Best book from a genre you don't typically read/was out of your comfort zone?
I read a lot of YA fiction this year, which is not typical for me, and one of the better books I read ended up being Eleanor and Park by Rainbow Rowell.  I was expecting something more saccharin after reading the synopsis, but it was in fact more bittersweet. Rowell has a way with words and I think nailed writing from a teenager's perspective.
 8. Most action-packed/thrilling/unputdownable book of the year?
I'm going to say it was probably The Girl on the Train by Paula Hawkins.  I read this while traveling and didn't want to put it down. The story was intriguing and I wanted to know what happened next and what twists and turns were around the corner.  I'm looking forward to seeing it turned into a film – I enjoyed it so much more than Gone Girl.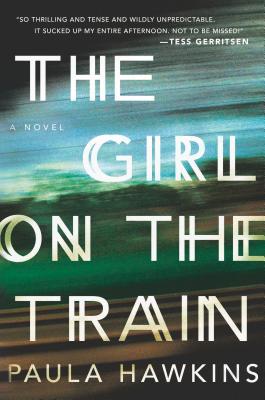 9. Book You Read In 2015 That You Are Most Likely To Re-Read Next Year?
Possibly the Harry Potter ones if I do HP December next year, but that's likely it as I have so many new books that I want to read.
10. Favorite cover of a book you read in 2015?
Where'd You Go Bernadette by Maria Semple has a cover I really like, and I'm not even really sure why. Maybe it's the bright palette and simplicity and air of mystery that makes you want to pick up the book and find out more about Bernadette.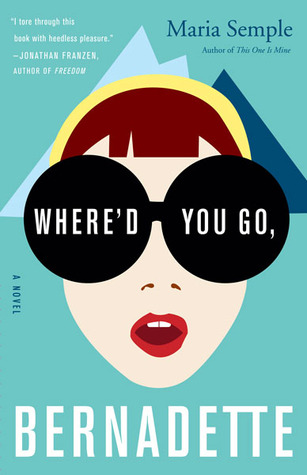 11. Most memorable character of 2015?
I loved Claire and James from Outlander and loved watching the first season of the show. I'm getting ready to start the second book and by far they are my favorite characters from this year. I can't believe I waited so long to read this book.
12. Most beautifully written book read in 2015?
Station Eleven by Emily St. John Mandel was beautifully written and lived up to the hype. I loved that with so many apocalyptic books out there, this one manages to still be unique.
13. Most Thought-Provoking/ Life-Changing Book of 2015?
The Life-Changing Magic of Tidying Up by Marie Kondo.  While I didn't make as many changes as I meant to, I really have started looking at my belongings in a different way and plan on getting rid of a lot more next year. It's much easier now to look at what surrounds me and if it doesn't bring joy and isn't useful… it doesn't belong.
 14. Book you can't believe you waited UNTIL 2015 to finally read? 
This is going to sound redundant, but Outlander!  Despite being long, it was easy to read and I actually felt like the love story was more realistic than a lot of other romances I've read in recent years.  I thought it might be a tad cheesy with the whole time travel aspect, but I could not have been more wrong.
15. Favorite Passage/Quote From A Book You Read In 2015?
"She had never entirely let go of the notion that if she reached far enough with her thoughts she might find someone waiting, that if two people were to cast their thoughts outward at the same moment they might somehow meet in the middle."
― Emily St. John Mandel, Station Eleven
"We aren't the things we collect, acquire, read. We are, for as long as we are here, only love. The things we loved. The people we loved. And these, I think these really do live on"
― Gabrielle Zevin, The Storied Life of A.J. Fikry
16. Shortest & Longest Book You Read In 2015?
According to Goodreads:
Outlander by Diana Gabaldon was the longest (896 pp)
and
A Wrinkle in Time by Madeleine L'Engle (211 pp)
 17. Book That Shocked You The Most
I have really enjoyed Liane Moriarty this year and one of the best things about her books is how you can't stop reading and how she loves to throw in a good plot twist or surprise.  I think with each of her books that I read I had moments where I stayed up later than I meant to because of some unexpected plot twist that I had to dive into further.
18. OTP OF THE YEAR (you will go down with this ship!)
Is it really any surprise that I'm going to say Jamie and Clare from Outlander?
19. Favorite Non-Romantic Relationship Of The Year
The relationship between A.J. and his daughter, Maya in The Storied Life of A.J. Fikry by Gabrielle Zevin. Maya comes into A.J's life unexpectedly and their relationship is very endearing.
20. Favorite Book You Read in 2015 From An Author You've Read Previously
I have been a Jodi Picoult fan for a long time, so I'm going to go with The Storyteller on this one. She is such a good writer and it's hard not to become connected with her characters.
21. Best Book You Read In 2015 That You Read Based SOLELY On A Recommendation From Somebody Else/Peer Pressure:
I started reading both the Selection series and Throne of Glass series based solely on blog recommendations. I read a lot of YA this year based on blog recommendations and I'm enjoying the change.
22. Newest fictional crush from a book you read in 2015?
Either Jamie from Outlander or Rowan from Heir of Fire and Queen of Shadows (Sarah. J. Mass).
23. Best 2015 debut you read?
The Girl on the Train. I think it was actually the only 2015 debut I read because I'm massively behind. This book got a lot of hype and for once, I agree. Much like the book Gone Girl, who it is often compared to, this book has a variety of characters that leave you with very mixed emotions.
24. Best Worldbuilding/Most Vivid Setting You Read This Year?
Without a doubt Diana Gabaldon knows how to make you feel as though you've actually stepped back in time. Sure, some details may be a bit unnecessary as her books are very long already, but I find the historical tidbits to be interesting nonetheless and like I'm better able to imagine life in the 18th century.
25. Book That Put A Smile On Your Face/Was The Most FUN To Read?
As You Wish by Cary Elwes was an amusing look behind the scenes of one of the best movies of all time, The Princess Bride.
26. Book That Made You Cry Or Nearly Cry in 2015?
The Storyteller by Jodi Picoult and The Light Between Oceans by M.L. Stedman.
27. Hidden Gem Of The Year?
The Rosie Project by Graeme Simsion was a fun read that may not have been hidden, but didn't get as much attention as I think it should have. It was a fun, cute read with a quirky and socially awkward genetics professor who hasn't much luck dating. He starts The Wife Project and ends up meeting Rosie who is the exact opposite of everything that would make a good wife.
28. Book That Crushed Your Soul?
The Storyteller by Jodi Picoult. It was incredibly difficult to read such graphic depictions of life in a Concentration camp and the treatment of those trapped under Nazi regime. It took me longer than usual to read just because there were many times I had to set it aside because of just how much it made me want to cry.
29. Most Unique Book You Read In 2015?
The most unique book was a YA novel from the 50's called Donna Parker, Special Agent. It was a quick and easy read and made me laugh a lot thanks to typical 50's stereotypes and just how much things have changed in 60 years.
30. Book That Made You The Most Mad (doesn't necessarily mean you didn't like it)?
I'm going to say The Ghost Boy By Martin Pistorius, but only because I was so disgusted by how he was treated at times. I can't imagine being trapped inside your own body and being so disregarded and misused by people who are supposed to look after you. It was a really inspiring and fascinating story, though.
Your Bookish/Blogging Life
1. New favorite book blog you discovered in 2015?
2. Best Bookish Discover (book related sites, book stores, etc.)?
BookOutlet.com – I'm expecting my first order soon!
3.  Did you complete any reading challenges or goals that you had set for yourself at the beginning of this year?
I set a Goodreads Reading Challenge for myself this past year to read 26 books and ended up reading 42, so apparently I need to set a higher goal for myself this coming year.
Looking Ahead
1. One Book You Didn't Get To In 2015 But Will Be Your Number 1 Priority in 2016?
There are a few, but I do want to check out Sarah J. Maas some more and read A Court of Thorns and Roses and The Name of the Wind by Patrick Rothfuss.
2. Book You Are Most Anticipating For 2016 (non-debut)?
Dragonfly in Amber by Diana Gabaldon, especially because the second season of Outlander will also be coming out in 2016 and I have to read the book first!
3. 2016 Debut You Are Most Anticipating?
I'm looking forward to checking out The Girl from Everywhere by Heidi Heilig. I'm apparently a sucker for time travel and this one sounds promising.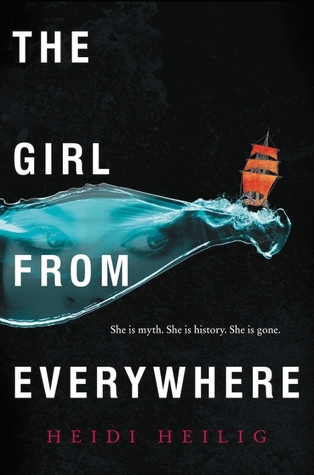 4. Series Ending/A Sequel You Are Most Anticipating in 2016?
I am looking forward to reading the next Sarah J. Maas book in the Throne of Glass series. I'm really interested in seeing what happens with a few of the characters introduced in the last two books, particularly Manon.
5. One Thing You Hope To Accomplish Or Do In Your Reading/Blogging Life In 2016?
I definitely plan on reading more books in 2016.  I haven't decided on a goal yet, but I want to push myself next year now that the kids are older and it's easier to find time to read.  I also want to try and review more books next year – I always find them helpful to read when others write them.