WEEKLY ACCOMPLISHMENTS (in no particular order)
Did some random closet rearranging trying to free up more space in the kitchen. Ultimately, I just need to purge some stuff. I'm a hoarder.
Did some meal planning. Really trying to make this a habit for 2016.
Made lots of pies and have been eating all of the leftovers. It's been a week of leftovers and random foods.
Skyped/talked on the phone with my Mom, Dad and brother – just missed chatting with my sister. Too little time!
Watched it snow and was excited for about 5 minutes. Now it's too cold.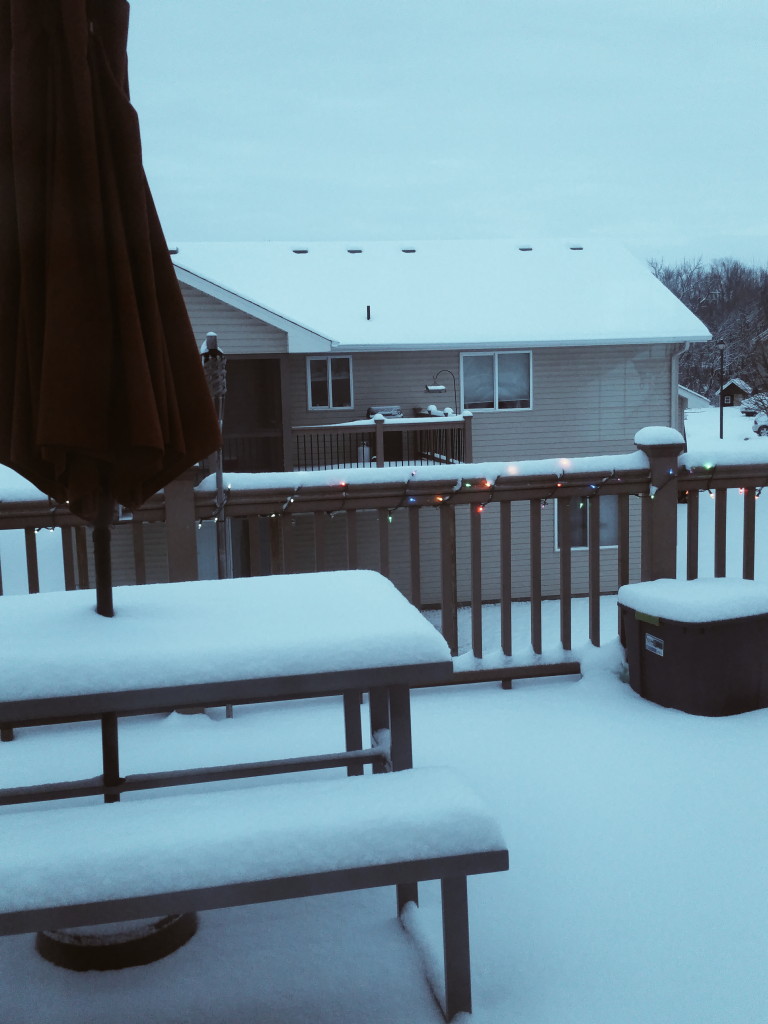 Continued ongoing organization of our house. Will I ever stop trying to achieve organizational perfection?
Got in some much needed relaxing time before the work week began.