While he doesn't get quite as excited as he used to, bath time is still one of Enzo's favorite parts of the day.  Now that he has teeth we've added to his routine, and he's pretty happy with that too.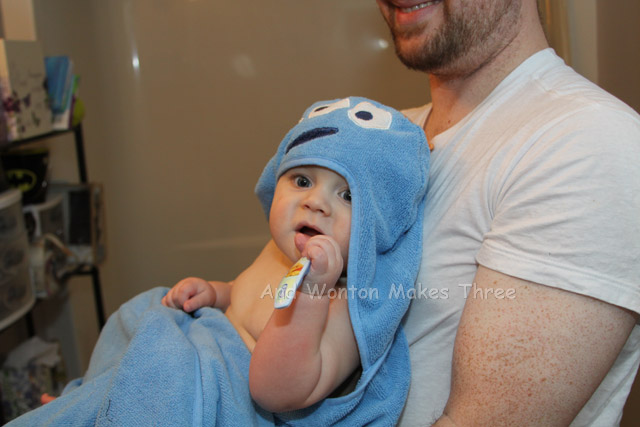 I love how cute the infant toothbrushes are, and was really glad that Enzo doesn't mind the whole process… granted, he likes to take control of the reins and chew on the brush, but it's an excellent start.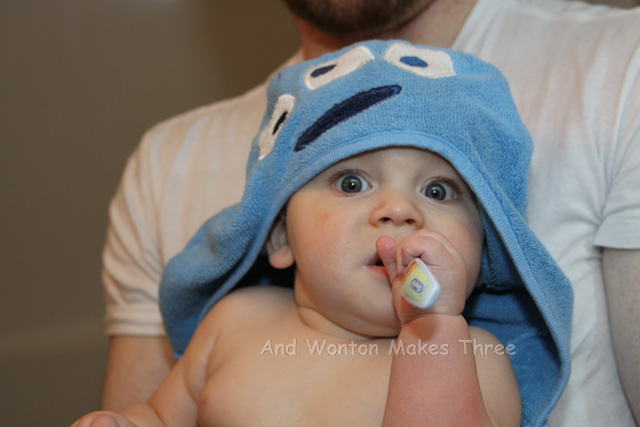 I don't know where this month has gone. It's not like we've been that busy, and yet it flies by like every other month has done.  It's crazy to think that a new year is about to start… unless you happen to think the world could still end today.  I'm feeling kind of doubtful on that point, however, I wouldn't mind if today was my last day work. Hmm…
Anyhoo, off to enjoy the evening and long weekend with family!