We had a nice long weekend, ate lots of food with family, did a little shopping, watched the first snow fall, and discovered Enzo's latest obsession.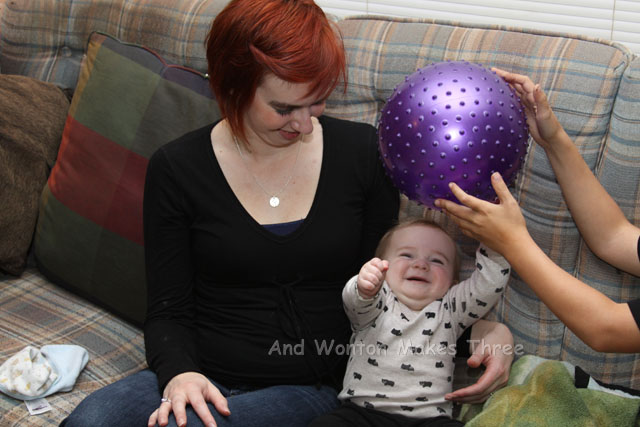 Who knew a large bumpy ball could incite such giddiness?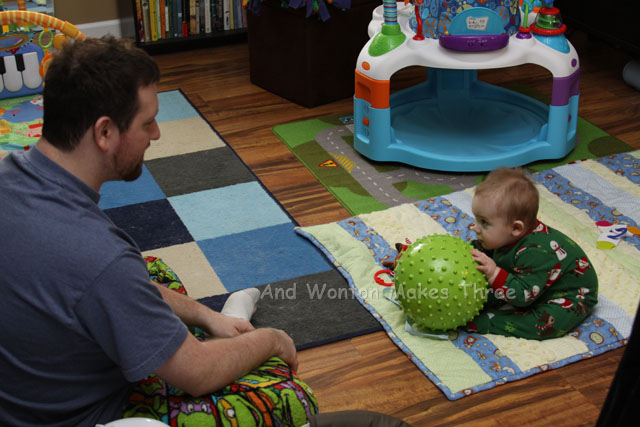 There are only a few things that get the little man laughing to such an extent, and apparently balls are one of them.  Thankfully, I managed to find one for him while we were at Target. He was getting fussy in the cart, so I gave him my phone – hey, he asked for it – and then I remembered I wanted to look for a ball anyway.  Turns out it was a great idea – he was thrilled and happy to stay in the cart.
It is definitely his new favorite toy, along with an overly large bear who he has also become quite fond of and gives kisses to.  Love this kid.