Because sometimes it just doesn't fit anywhere else.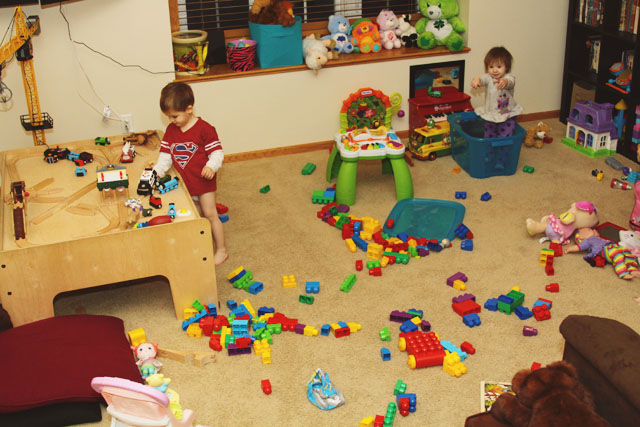 Reading
Finally reading 'The Princess Bride.'  I know, I know, how can I even consider myself a fan when I'm only just now reading the book.  There you have it, though. It's a fun read so far and I'm enjoying it. I can often hear the voices as I read along and will most likely watch the movie for the 100th time as soon I finish.  I really don't feel like either take away from each other and both can be enjoyed for their similarities and differences.
Watching
Well, I was watching Downton Abbey (of course), but now that the season has ended, I'll probably just keep watching Gilmore Girls and movies.  Josh and I are almost done with Fringe… I feel like we're dragging out this final season because we have no idea what we'll watch when we're done.  We never did finish The X Files or Star Trek TNG for that matter.  Perhaps we'll go back to those.  As far as movies go… the last one we watched was Lucy and that was a bit of a dud.  Fairly ridiculous, although there was this one moment where we both laughed a lot. I'm not sure if we were supposed to be laughing, but it was so silly.  We also watched Gone Girl and thankfully Josh felt the same way about it as I did. Surprisingly, I liked it better than the book, though.  The ending remained a huge WTF that we both felt was absurd.
Eating/Drinking
Probably way more chocolate than I should. I'm an emotional eater, though, and have been eating so many sweets lately. Time to cut back, I think.  We've been roasting kale sprouts lately, though, and I really just want to have kale chips every single night.  I'm also trying to cut back on coffee and drink more tea (especially green) and more water.
Making
I've been trying to bake more lately, but that doesn't always work out. I did make some yummy little blueberry almond tea cakes, but the kids weren't huge fans, so I'll probably make something like cookies with them this weekend.  Plus, I haven't made a loaf of bread since before we went to California and I have that huge cookbook with different ideas for bread to make.  Although we do have frozen pizza dough that I made in the freezer, so perhaps we'll make pizzas this week instead of ordering out!
Planning
Not much, to be honest.  With warmer weather we do plan to get out more, though.  We have our zoo membership we plan on using a lot and there's a new space exhibit at the Science Museum that I want to check out as well.  With Phoebe getting better at walking each day I'm trying to think of more places to take her where she can stretch her legs now and then without getting lost in a crowd.  We didn't go camping last year either, and have decided we want to give it a try with both kids this year and are going to cross our fingers it's not a total bust due to mosquitoes (like the last time we went with Enzo).
Thinking About
The impending arrival of Spring!  The forecast says we have 50 degree weather in the near future and with the snow we received this morning, I could not be more thrilled.  We are in desperate need of warm weather here. There are so many little house and yard projects to complete this year, and the sooner we have nice weather, the sooner we can tackle those.  We're also thinking about getting a minivan in the nearish future.  Yes, they're horribly uncool and I don't really want to drive a big ole boat around since I can barely parallel park as it is, but there is just so much room in a minivan! All I can think about is how much stuff we could fit in one (like everything for camping).