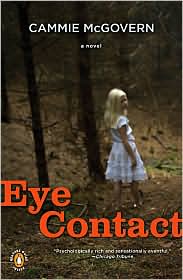 This month's book is about a young autistic boy who witnesses the murder of a fellow classmate. It took a while for the book to really draw me in and then even when it did, it felt like it was hard to feel close to any of the characters. I didn't feel like I had been given enough to really know any of them. The author seemed intent on keeping you guessing and scratching your head, which is great – in moderation. I think I've read maybe a handful of books with autistic characters, though, so it was interesting, especially when I found out the author has a son who is autistic, so she's writing from actual experience when it comes to that aspect of the novel. I really didn't feel emotionally attached to the book, though (I tend to really get into books when I read them). It wasn't particularly thrilling, and while parts of it were definitely mysterious, the writing often felt scattered.
So after reading that I moved on to "Dewey" which I read in two days and laughed and cried and if you're a cat lover than you have to read it!
How can you not love that face?! He truly sounded like a very special cat.