I always end up with random photos that don't get used in blog posts for whatever reason.  For instance the "before" and "in progress" photos of the kids' room switch up.  I still need to take photos of everything all finished… if only they would keep both rooms clean long enough for me to do so.  Haha!  Here are the messy during photos, though…
Eventually we'll get a real bunk bed if they decide they like this arrangement for a while.  Either way, a bunk bed is always nice for sleepovers or if you were me – a fabulous stage for doll plays.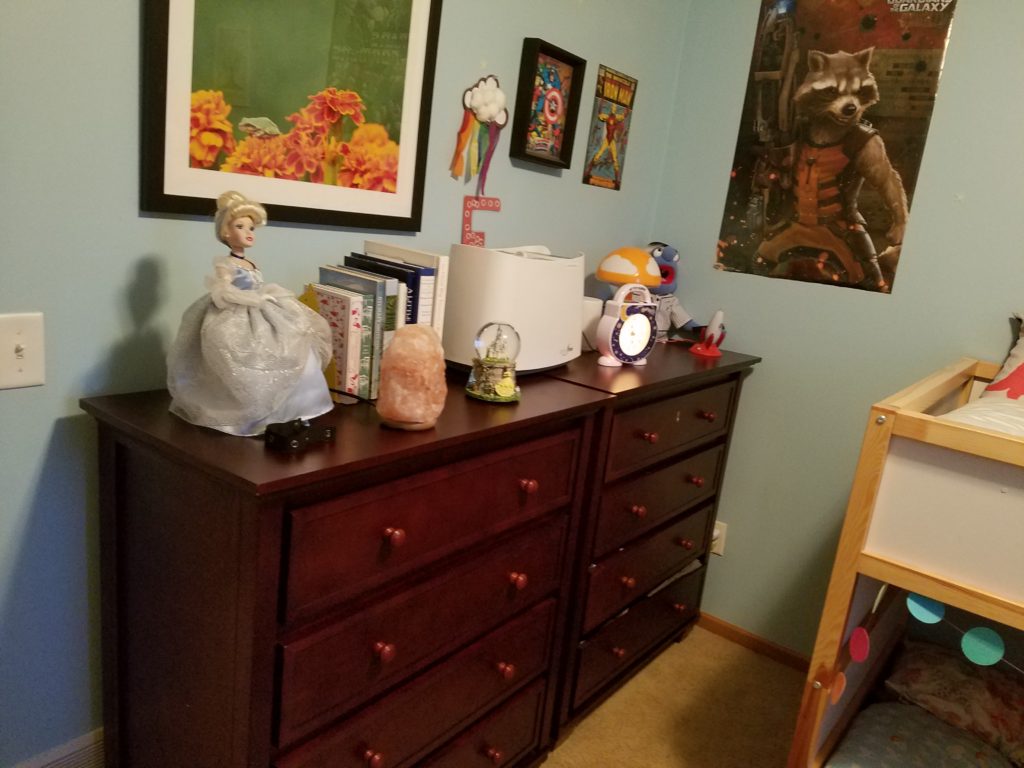 I think the biggest struggle is how to mix their different tastes and styles… Phoebe is all about pink and purple and princesses and unicorns and ponies and Enzo is very much a typical boy who likes super heroes and Skylanders.  We'll get there.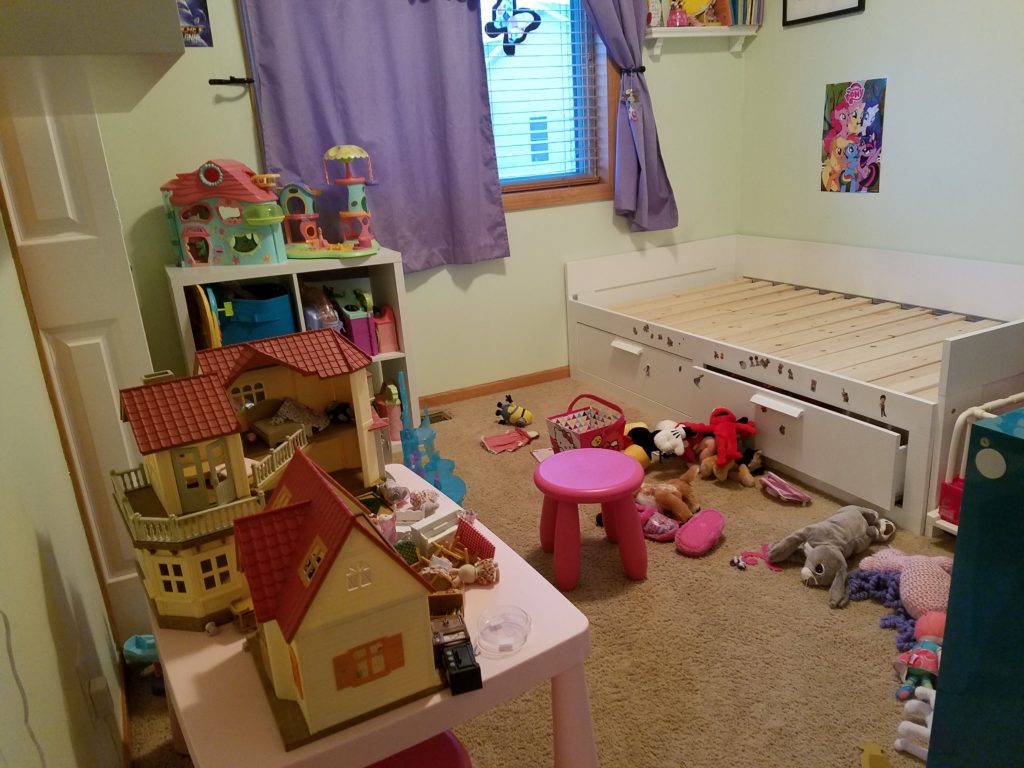 This was Phoebe's room during the switch. Her day bed is now downstairs in my office and makes a great King-Sized bed for guests.  I suppose I'll need to post photos of my office too once I get that organized.
In their finished play room in their new sleeping bags!  They wanted to try them out before our road trip and they'll be nice for camping too.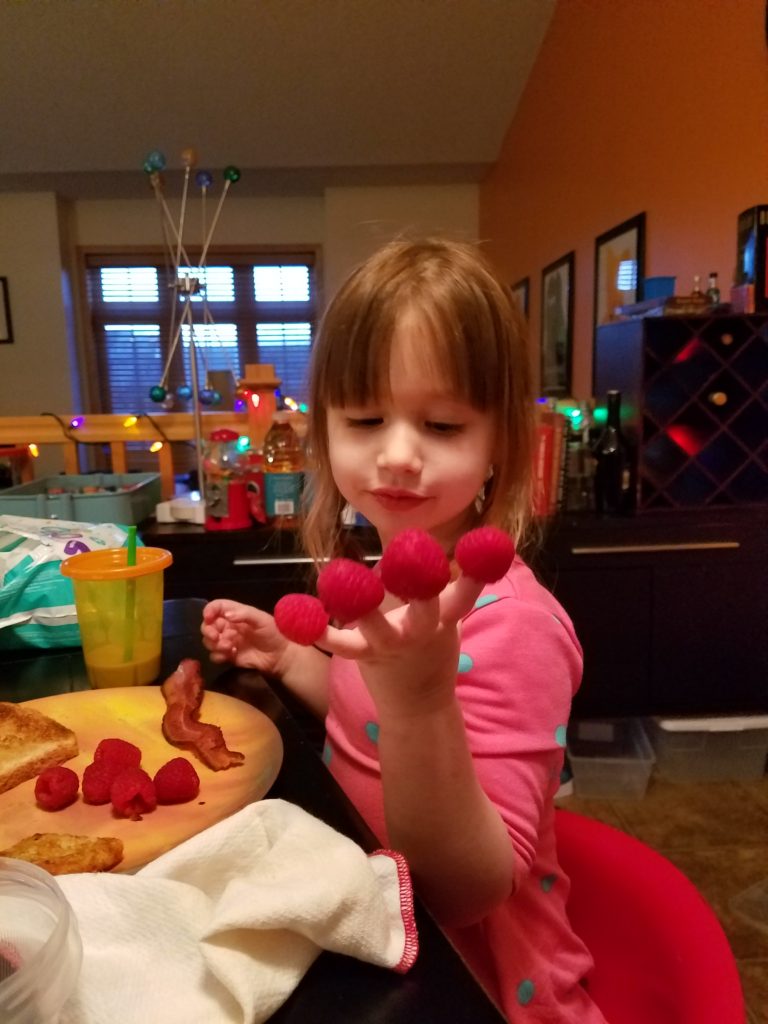 Really the only way to eat raspberries.
She's like a cat… any weird position will do.  I wish I could be comfortable sprawled out however I pleased.
Goobers.
Ha ha, our two mini-me's.  He's playing a video game, she's reading a book.
Yep.