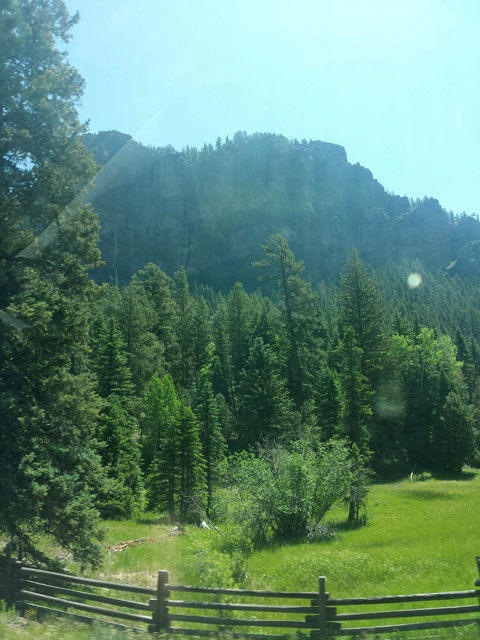 We got on the road a bit later than my sister and brother-in-law on Monday morning, but still managed to get out the door before 10:00.  Josh and the kids got to experience sheep-herding on the road for the first time and we could tell that the kids were a tad tired.  Naps had been thrown off as well as bedtimes, but both kids were still holding up fairly well.  We made a few more stops than usual and as we got nearer to the halfway point we saw signs for the Great Sand Dunes National Park and remembered what a friend (Thanks, Jeff!) had said.  It wasn't too far out of our way and we would need a place to stop anyway, so off we went!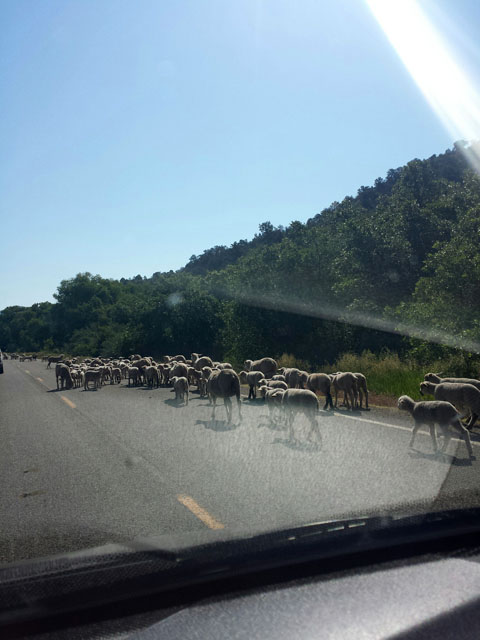 In retrospect, I really wish we had planned a bit better and made more time to hang out at the park. Because we arrived during the time our kiddos would normally be napping they weren't super thrilled to get out of the car (it was also in the 90s that day).  Once I told Enzo the sand dunes were like a giant sand box, though, he perked up.  We didn't quite realize we'd have to cross a stream, which was thankfully not at all deep, but both kids take a while to warm up to water and had zero desire to dip their toes in.  It was the perfect temperature and felt amazing. I was kind of jealous of everyone just hanging out in their swimsuits.  We are absolutely camping here the next time we road trip to Colorado!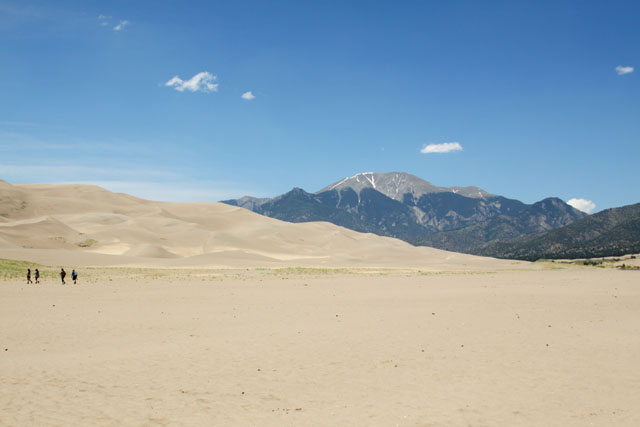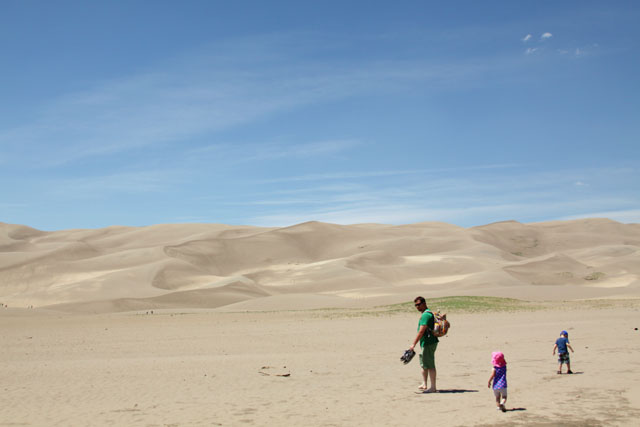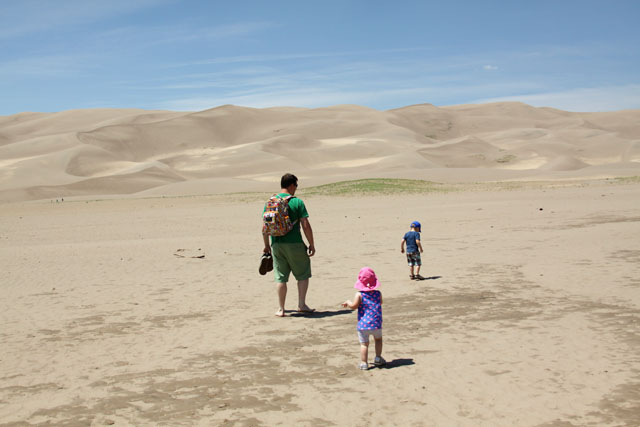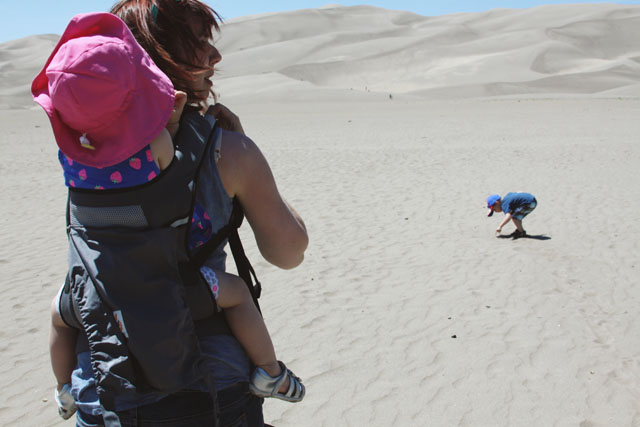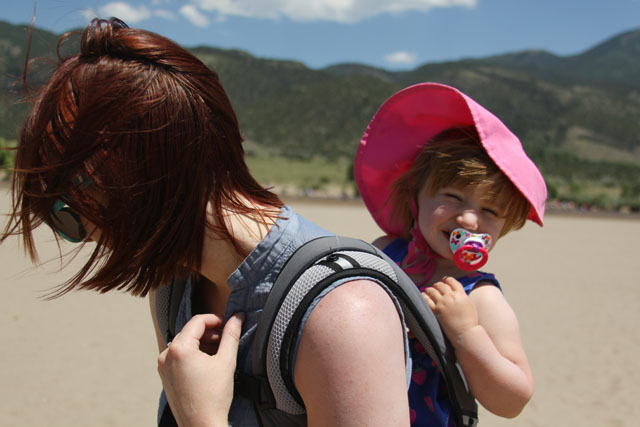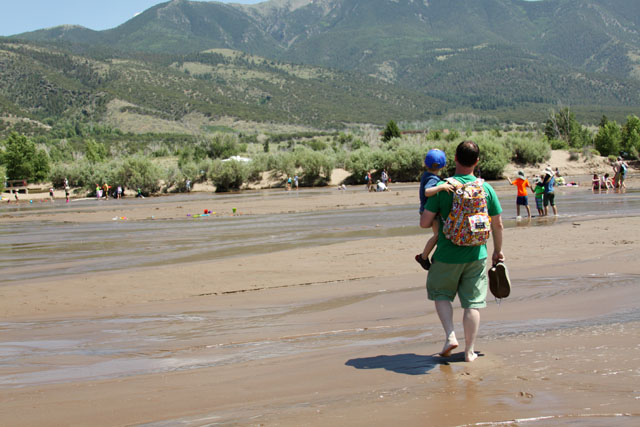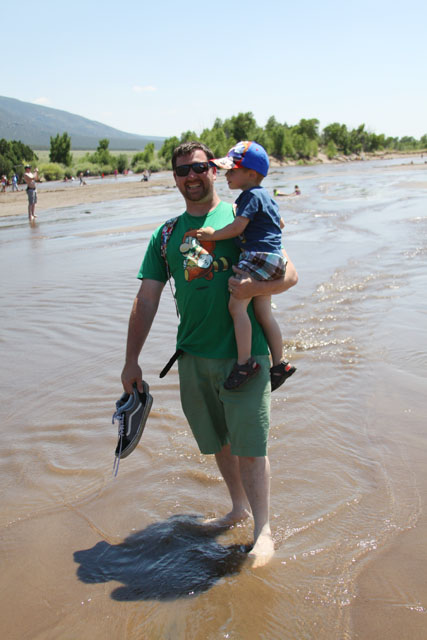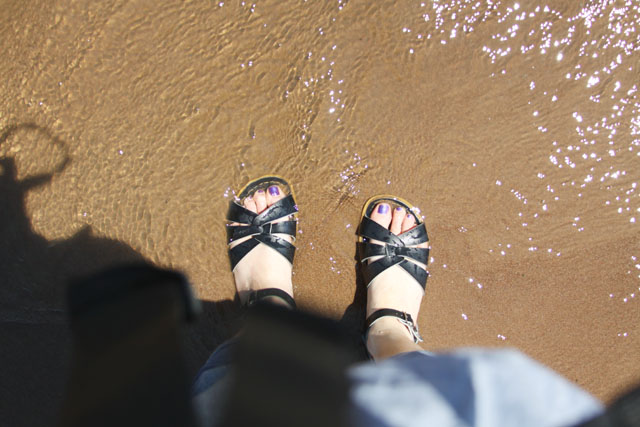 We also stopped at the visitor's center on our way out, and though it isn't big it has a big bathroom, air conditioning, and a great view of the dunes.  There was a really big tour group at the time, but they were all extremely nice and thought our kids were adorable, so it was hard not to like them. 😉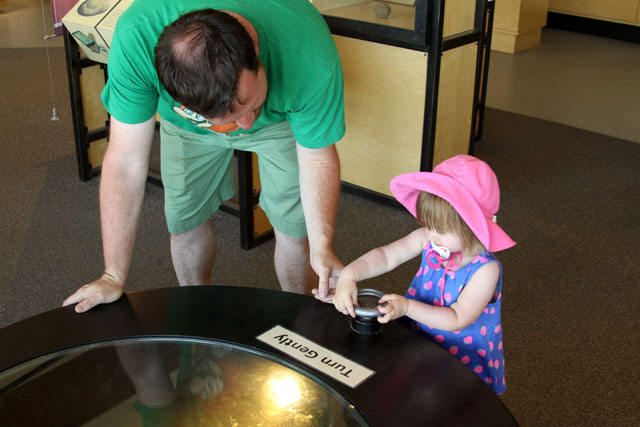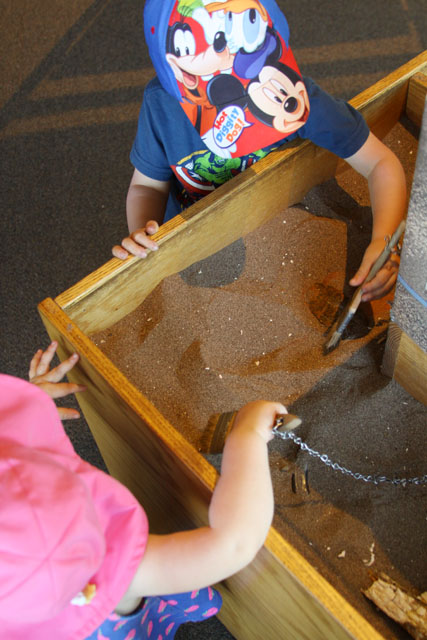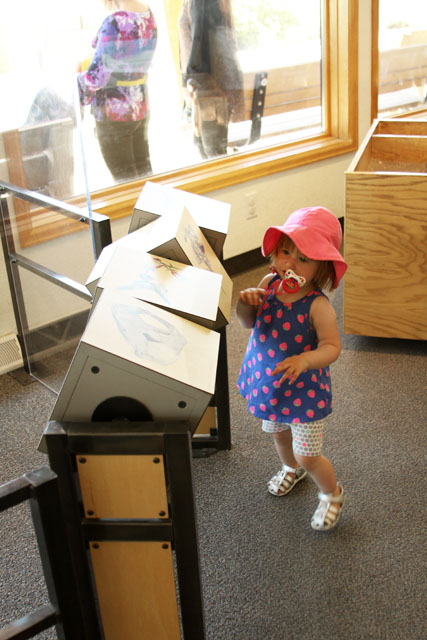 Alas, time to get back on the road, let the kiddos take a much needed nap, and arrive back in Colorado Springs at a reasonable hour.