We had a couple of days set aside before it was time to make the long trek home, and it was nice to just relax and let the kiddos run around and play.  There was some napping and quiet time mixed in as well, which was pretty nice too. I was even able to get a little reading in, which rarely happens during the day, and hardly ever on vacation.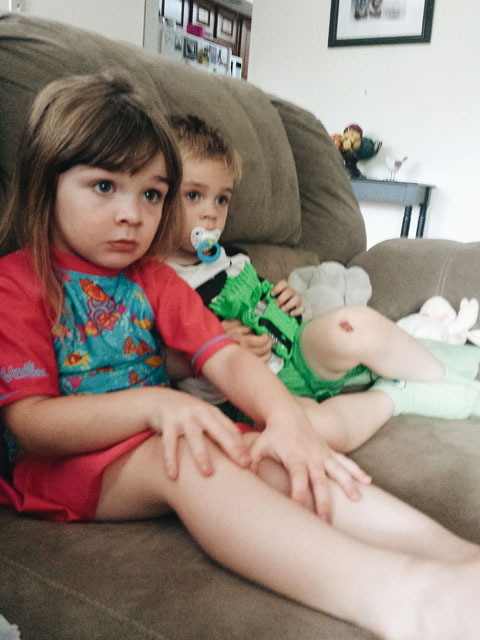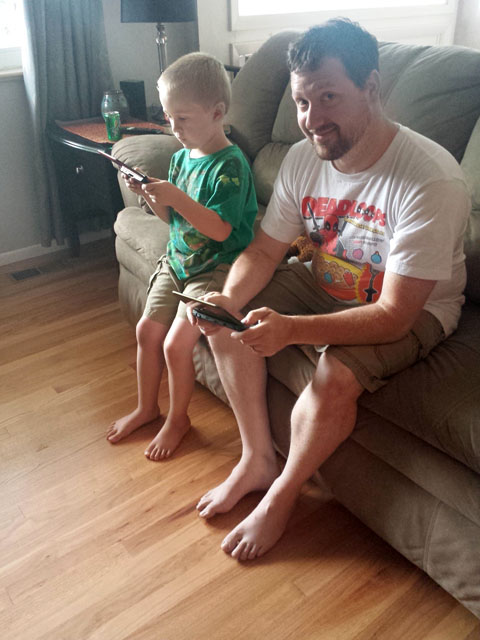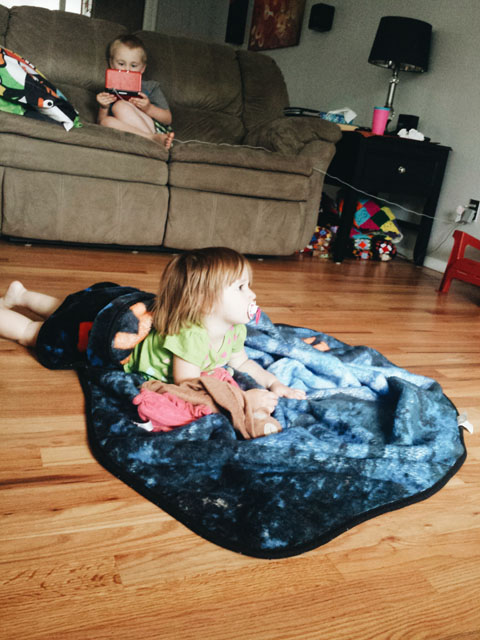 We did end up getting out (because kids get stir-crazy) and went to an indoor bouncy house place.  It was thankfully not very busy when we arrived and the kids had a lot of fun.  It was also nice to see Enzo overcome his fear of the tall slide after watching his cousins. Needless to say, he thought it was awesome once he gave it a try.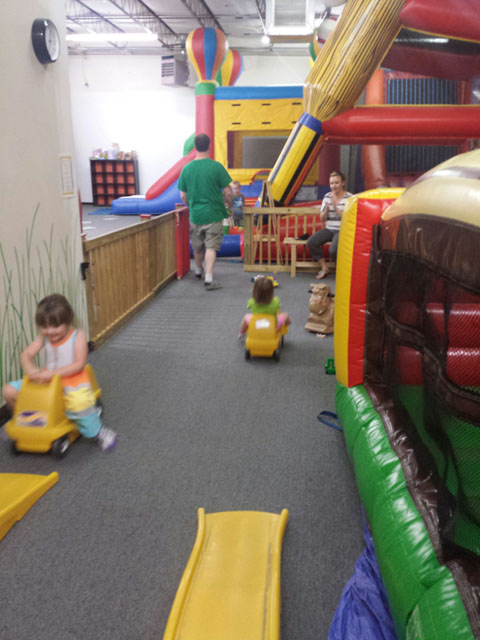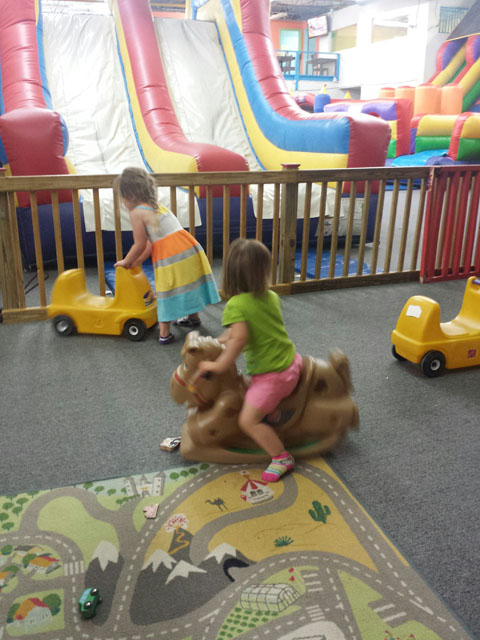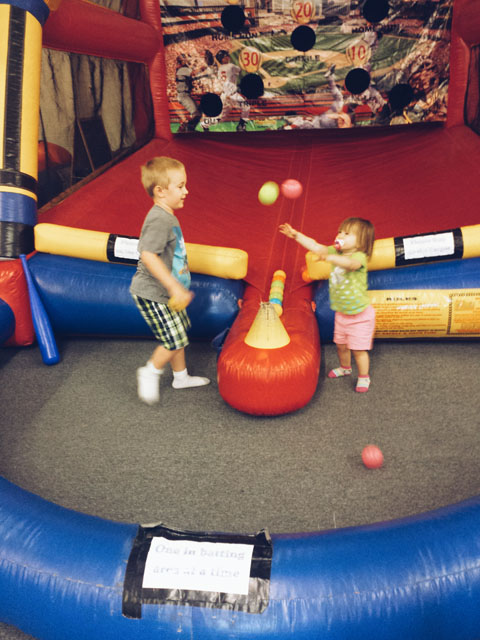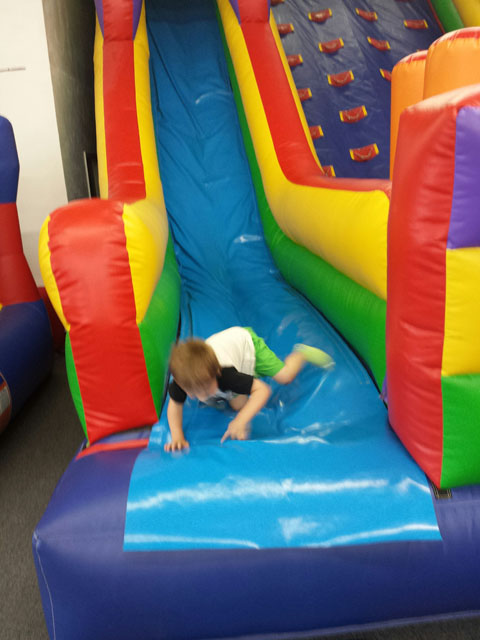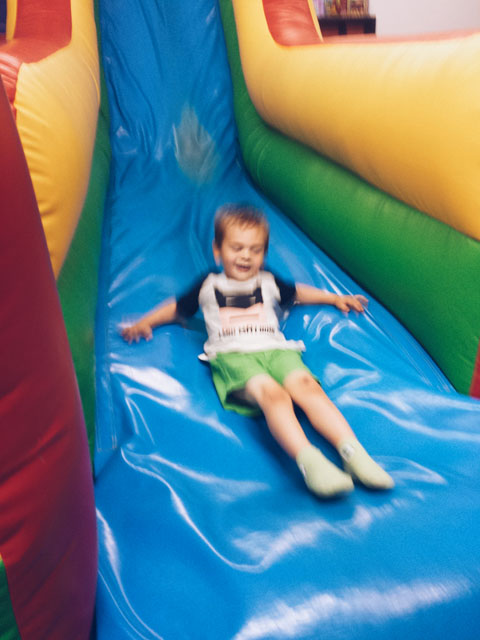 The kids got some more much needed outside time that afternoon.  It was still warm, but not uncomfortably so.  Knowing we'd be headed out the next evening, it was nice to have a lazy day watching the cousins play together as it doesn't get to happen often. Two years is a long time to go between visits, but even more so when you realize just how quickly kids change in that amount of time.