*Taking a much needed break from schoolwork to have an indoor picnic with Josh and play Bananagrams,
finally test out the new surround sound. What better way then James Bond?
We also got to use the cedar planks that Josh got as a gift on the grill with some yummy salmon. We used a maple glaze, which was excellent. I have cookbooks, I just haven't had as much time as I'd like to use them.
*Josh made Uzi's day by letting him get some fresh air outside.
*Josh cooking me a suprise for breakfast.
*Waiting patiently for breakfast with Ziggy.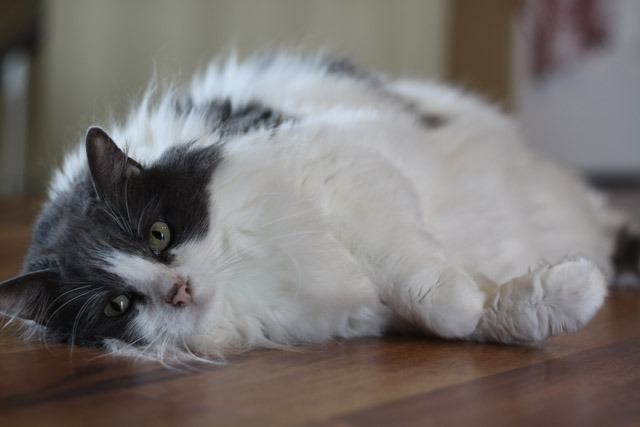 *Josh added a few shelves to the pantry, and I reorganized. I now want to organize everything and get started on Spring cleaning, partially because who knows what we'll find throughout the house… like these potatoes we forgot we had in the pantry. Left alone much longer they might have fulfilled their evil plans of taking over the world.