I think this is the first time I've actually felt like I'm glowing. Going to our ultrasound and discovering we're having a BOY was incredibly exciting. It's amazing being able to see so much on the ultrasounds, and I'm in awe of this tiny little person growing inside me. It's such a huge responsibility that we've been given, and it certainly changes your perspective on things.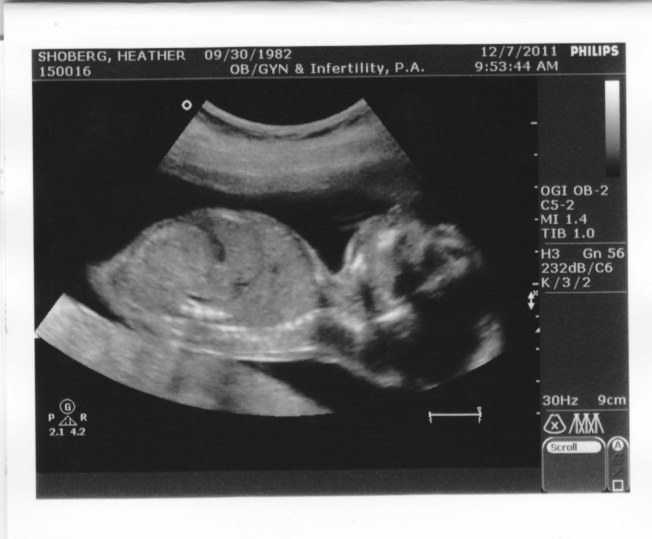 In other events, Josh and I got dressed up this weekend for my office's party. I was just happy to find a cute maternity dress for $50 that didn't have weird ruffles or gathered fabric in odd places.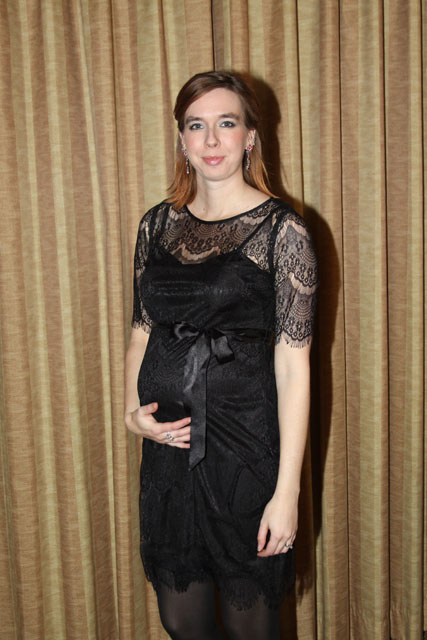 I am also officially done with this semester of school, and looking forward to taking the next semester off. Sure, it means I won't graduate as soon, but it's more important to me that I have plenty of time to focus on the baby and getting prepared as well having "me" time so I can become more physically and mentally ready without worrying about assignments and finals. I know having a baby is going to make it that much harder to finish school, but eventually I'll get there, even if I have to take a year off before heading back.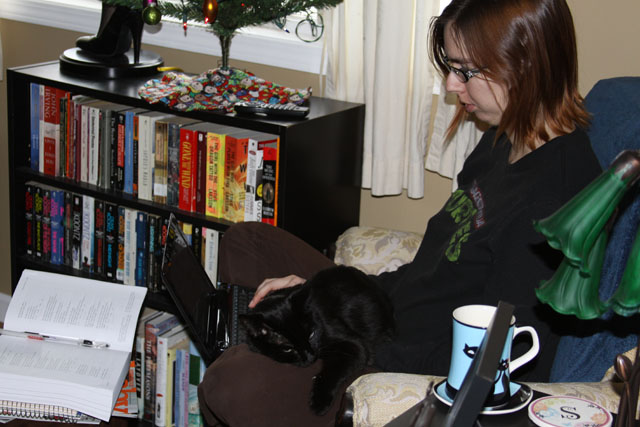 Plus, these guys have been very needy, and I know that adding a family member won't be easy on them, so I'm looking forward to having more time to snuggle up with the cats and a book these cold winter months ahead. While my mood is better, I know there's the possibility of a lot of ups and downs ahead, and what better remedy is there than the soothing sound of a purring cat? 🙂