More than halfway there and while the belly is definitely expanding (my belly button is now an outie), there isn't much to report in the way of baby news.  Aside from heartburn now and then things are good, and once the new year rolls in we should have much more time on our hands to ready the nursery and ourselves for baby.  I've been getting more movement, but Baby Boy seems to be fairly mellow like his dad, which might explain why I don't feel him too often yet.
It's been a busy week with lots of baking, and family and fun.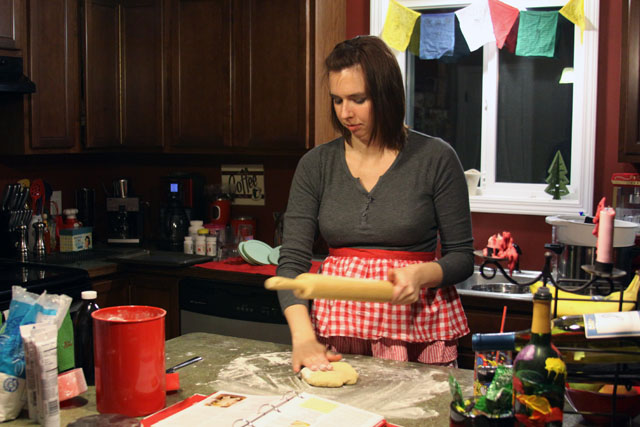 We also put together the Hogwarts Castle this weekend – yay Legos!
We also found the best toy for the cats…
Which succeeded in tuckering them out entirely for the rest of the day.
Uzi has however figured out the little red light comes from the machine, and now rather than chasing the shiny light on the floor, goes straight for the source.  Oh well, we tried. :p
And now I'm just sad that the weekend is winding down and it's back to work tomorrow.  Guess I shall go make the most of the rest of the evening in the meantime!