Happy Monday!
Linking up with Meghan from Clean Eats, Fast Feets for another Week in Review!
Okay, I'm certain I must have accomplished something last week, but so far the only pictures I can really find on my phone have mostly Bearded Dragon pictures.  So, a good portion of our week has revolved around our new little buddy.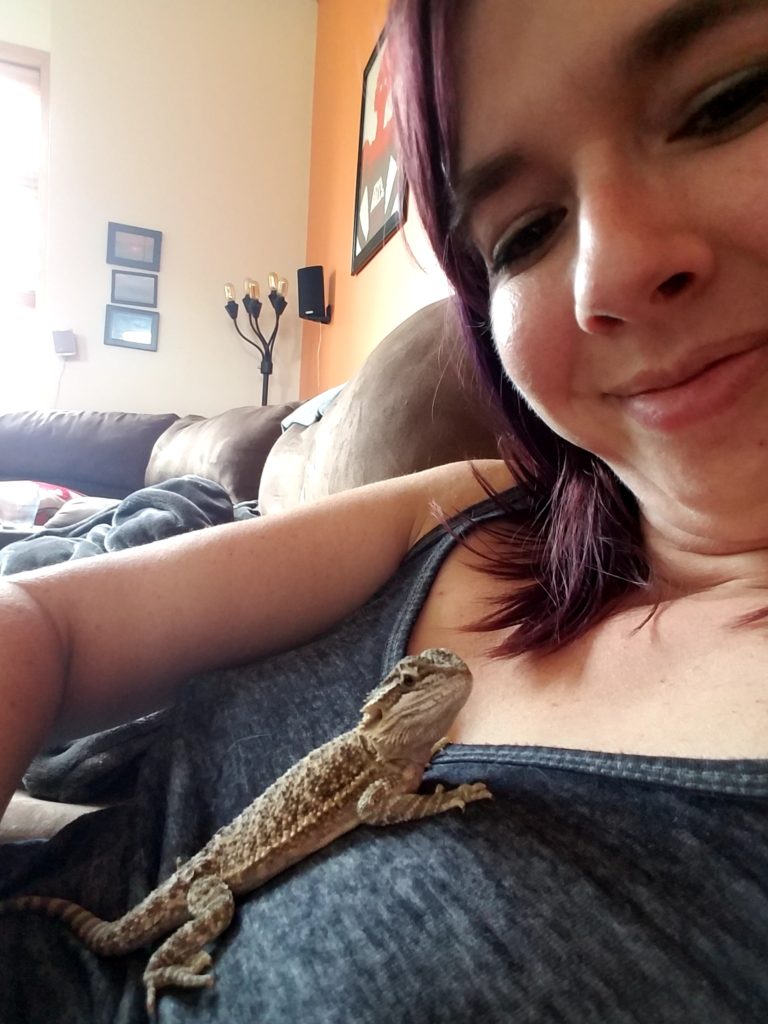 While we had a setup for him already, I did further research online (because that's what I do – research things obsessively) and discovered we really needed a better setup – lighting on the inside rather than on top of the screen and making sure our UVB light is strong enough and buying a unlighted heat lamp as the red ones can actually disturb their sleep.  Anyway, it's been fun and he's such a social little dude!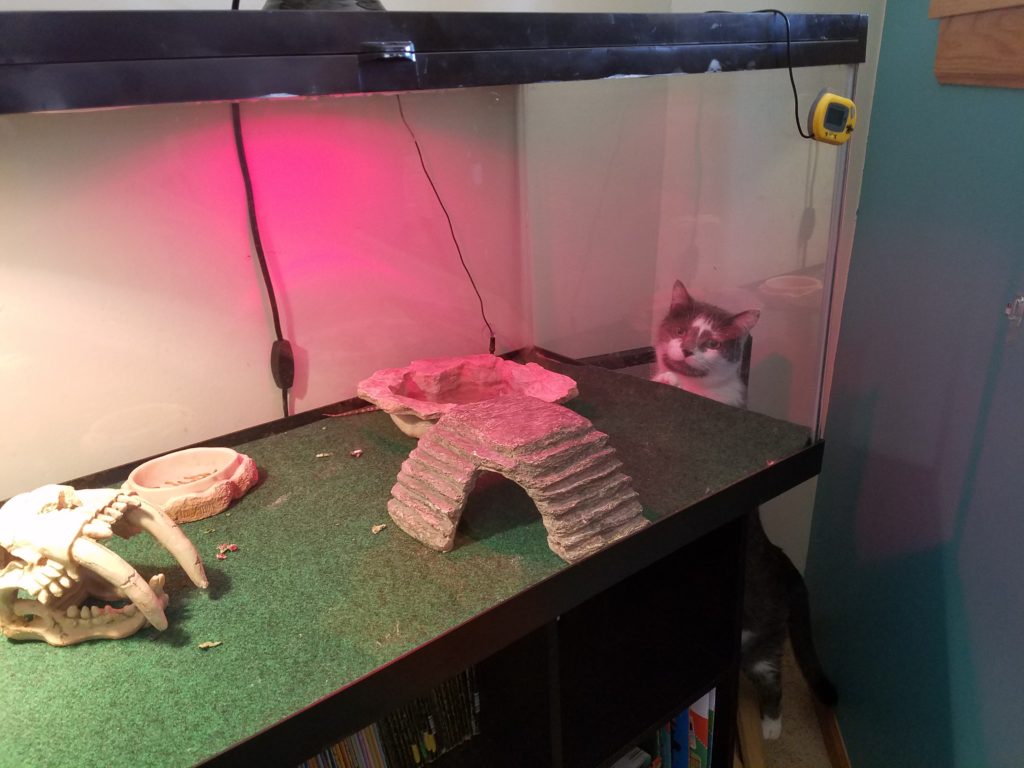 Vega, however, is a little obsessed and I need to find a better way to keep her off the top of his cage.  We moved it so he'd get more natural sunlight, but now she can hop up far too easily.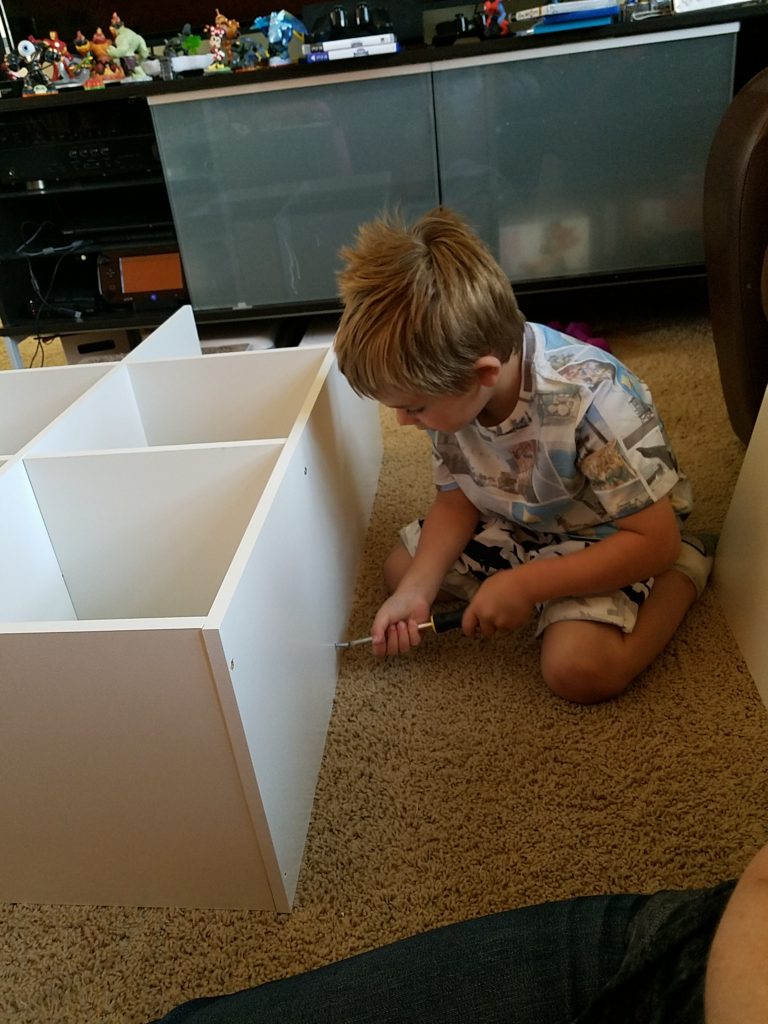 Enzo assisted me in putting together a new shelf that we needed after moving around some furniture. That kid is strong – I didn't even have to tighten the screws after him.  So, it was really more of his accomplishment than mine.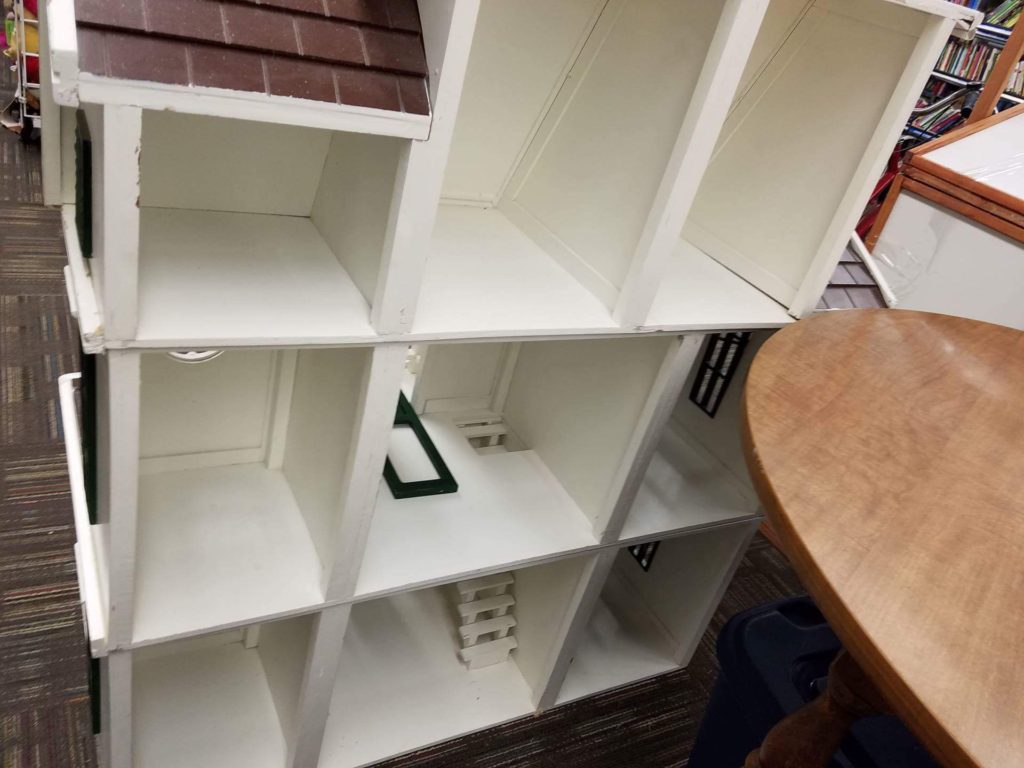 Josh also picked up a project for me.  Yep, looks like I'll be fixing up a dollhouse. it's a tad big, so I think we'll sell it when I'm done, or else sell the kids' other dollhouse if they end up liking this one better. Eventually I'd love to be a little grandma and do one of those fantastic smaller dollhouses.  This one is more for 12″ dolls.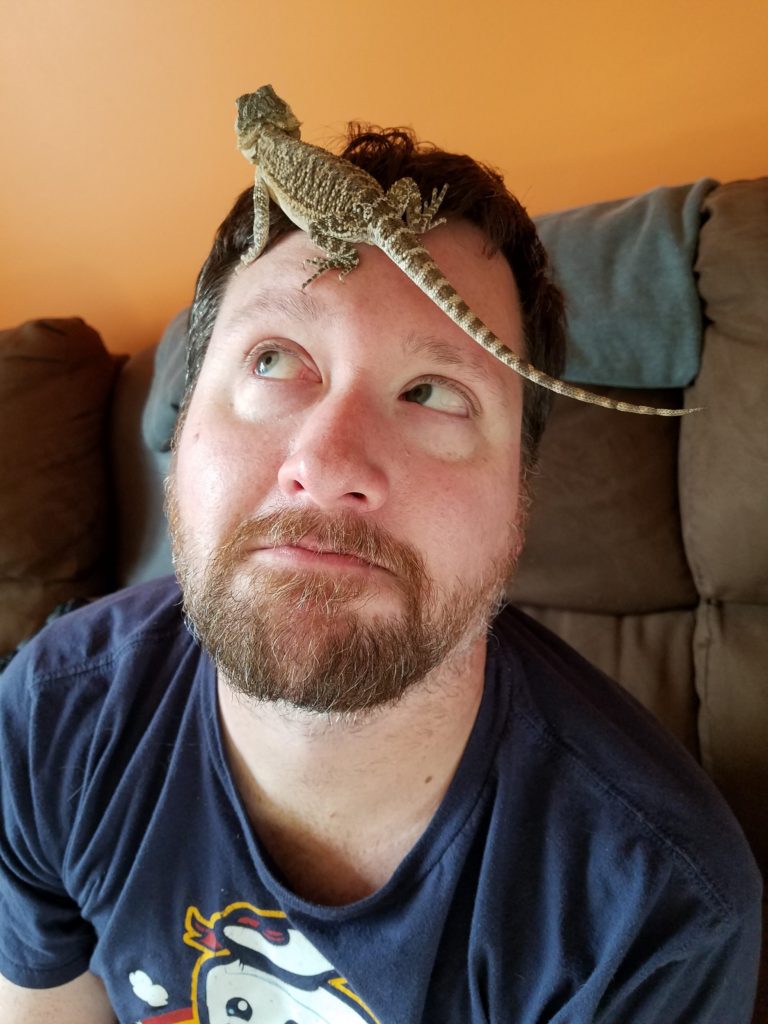 Seriously, who knew lizards could be this much fun?  I underestimated just how social they are and I officially fell in love when Bowser did a cat move and nuzzled his head under my shirt a bit and fell asleep. I kept him covered with a little towel to help him keep warm.  Haha. I can't help it… I'm an animal lover and we'll most likely end up with an entire menagerie one day.