Happy Monday!
Linking up with Meghan from Clean Eats, Fast Feets for another Week in Review!
The week was another interesting one, so prepare for utter randomness!  Monday started off fairly normal – the weather was nice and all seemed well until about dinner time when Phoebe randomly puked all over the kitchen floor.  It ended up not being an isolated event and happened 3 more times that night… which meant lots of sheet and pajama changes.  Poor lady.  I kept her home with me Tuesday morning and we watched movies while I worked.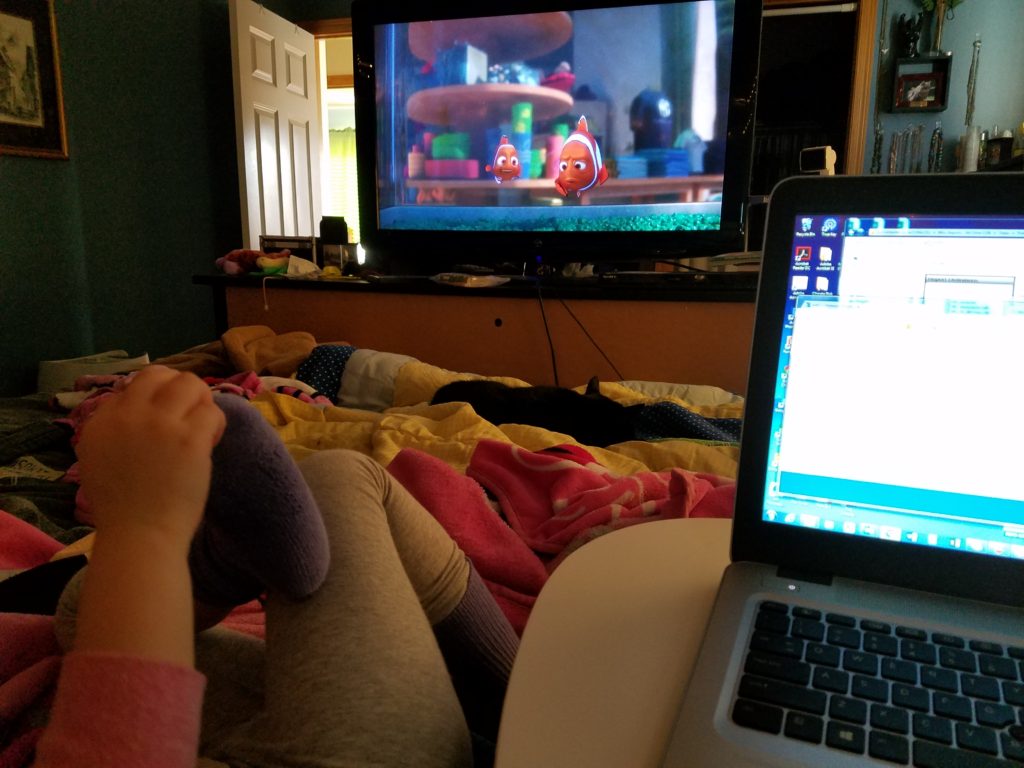 Thankfully it was a short lived bug, though, and I ended up taking a half day as she was feeling rather active by lunchtime and there was no way I was getting anymore work done. So we went for a walk!
It was chilly with the wind, but so nice to get outside and even nicer that Phoebe made it almost the entire walk without needing to be carried. I knew I was taking a risk not bringing a stroller just in case. Ha!
It was Tuesday night or Wednesday when Josh started to feel under the weather.
At that point I was just crossing my fingers that Enzo and myself would be spared, and thankfully we were.
In other events on Friday night, Phoebe had a sleepover in Enzo's room, which they were both very excited about and we had high hopes that it might help them both sleep better if they weren't alone.
Phoebe still woke up at around 9:00pm, but she laid back down in bed and didn't wander into our bedroom until 4am!  Success!  We've been keeping it up and Phoebe still wanders into our room, leaving Enzo to ask each morning where she went, but we talked to the kids and we're going to make the switch more permanent and turn Phoebe's room into a playroom.
With everyone's appetites being all over the place a lot of my dinners looked like this…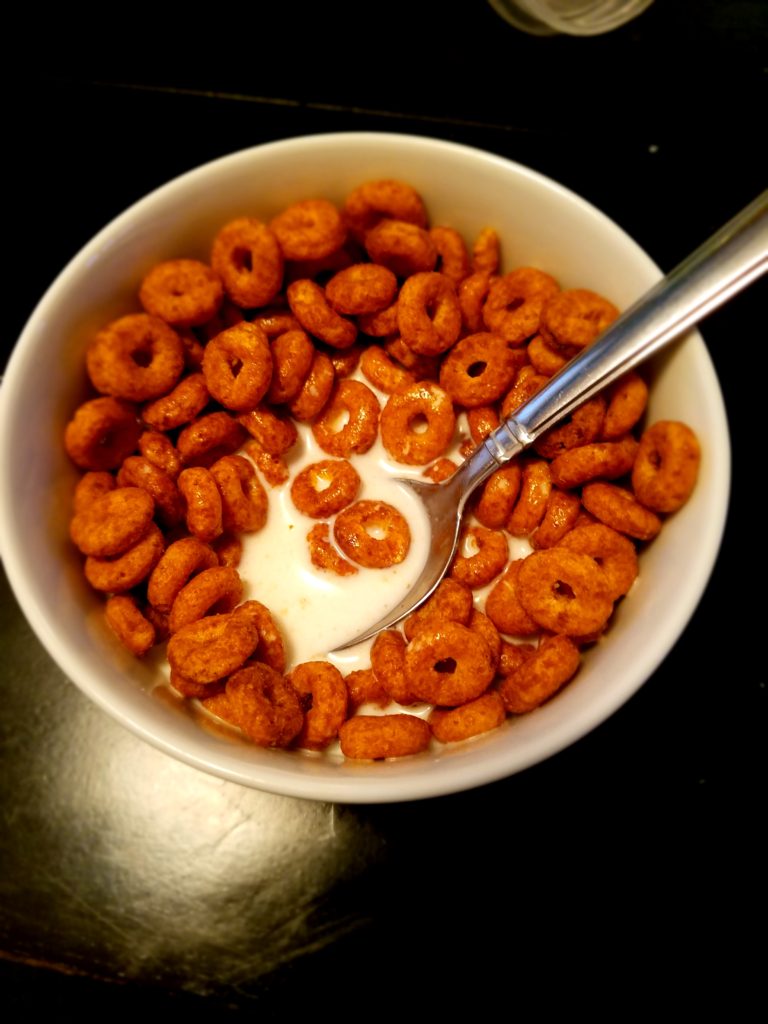 What's not to love about Girl Scout Cookie cereal?
Saturday I got the kids out of the house, and since it was still pretty cold out we went to an indoor play area where we hung out for a couple of hours and went and got ice cream as well.  It doesn't matter how cold it is outside, these kids will always ask for ice cream.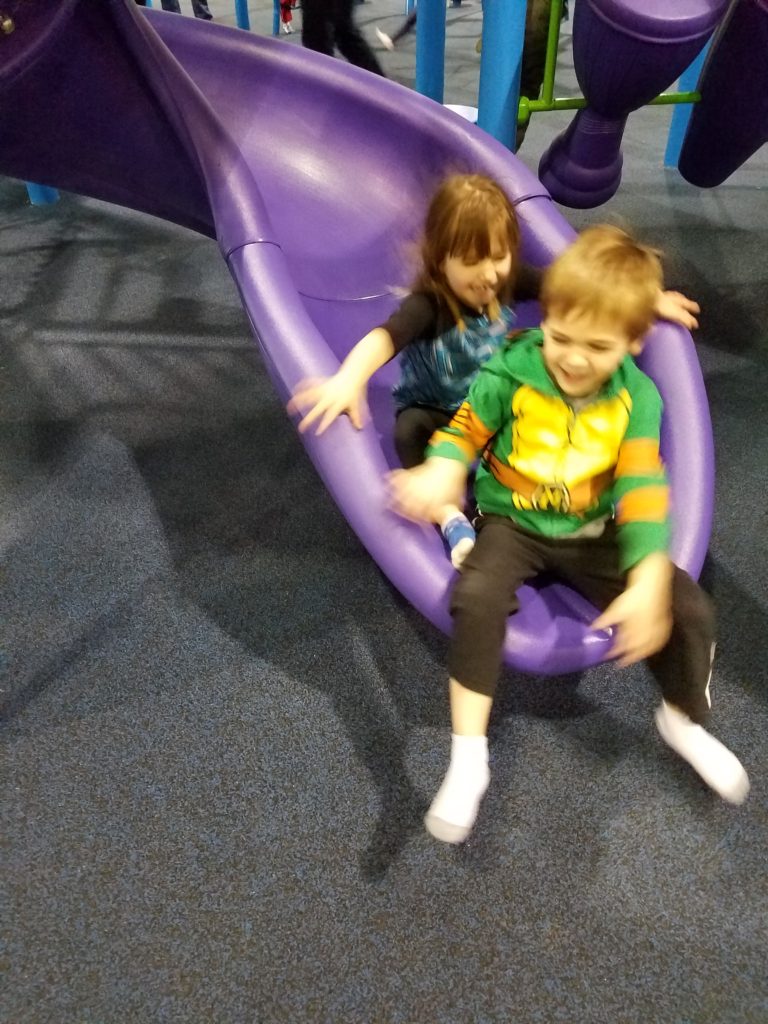 Sunday was a very lazy day, which I'm okay with and I played games with my mom, brother and sister-in-law via the computer.
That's a wrap!  How was your week?  Happy Monday!