Happy Monday!
Linking up with Meghan from Clean Eats, Fast Feets for another Week in Review!
This past week felt like a bit of a hectic one.  Probably  because we had quite a bit going on.
The kids had dentist appointments, which they are both great about. We started taking them around 18 months to get them used to it at an early age and now they both lie down without issue and do everything they're asked. Total pros.
We also picked up our first meat package from TC Farms this week!  Really excited about joining our first CSA and I'll post more about it later.
On Wednesday I made a pie for my sister-in-law who had an unfortunate run-in with a piano and lost her fingertip, so I decorated her pie appropriately.  She's a trooper for sure, and has handled the whole thing really well.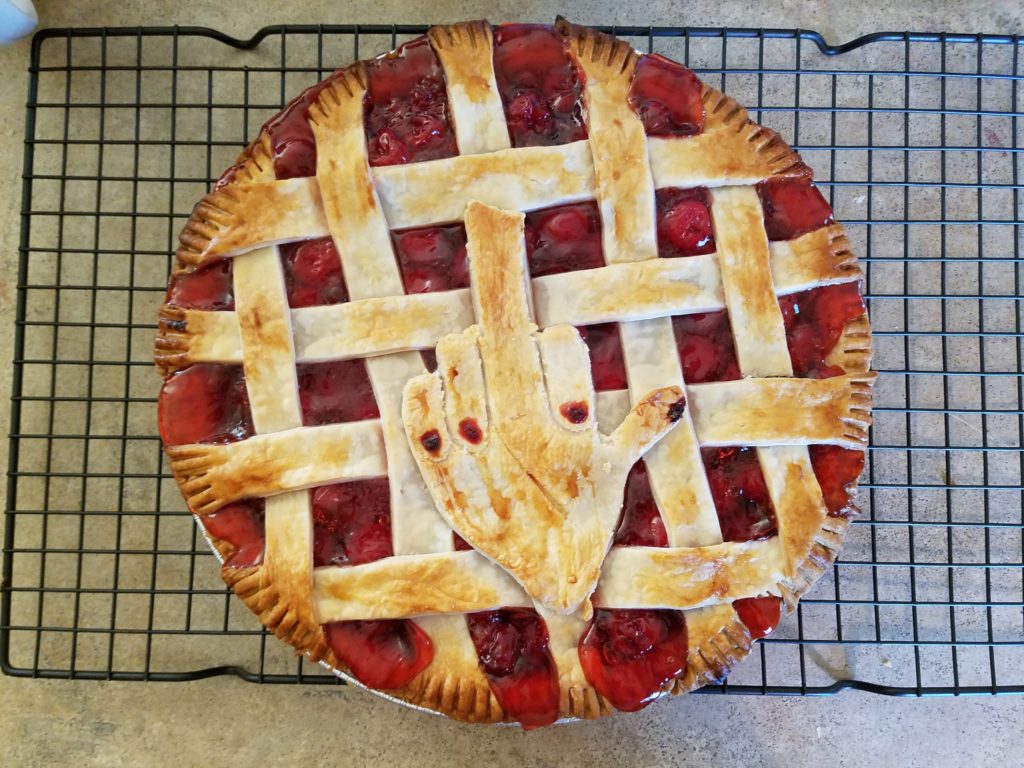 Phoebe hasn't been the greatest sleeper this week, and honestly they have both been a tad cranky. I'm not sure what all is up. She and I ended up watching a re-run of The Great British Bake Off when she couldn't get comfortable or sleep one night.
On Friday night Enzo had a birthday party to attend, so I went with him to that while Josh had a daddy-daughter date with Phoebe.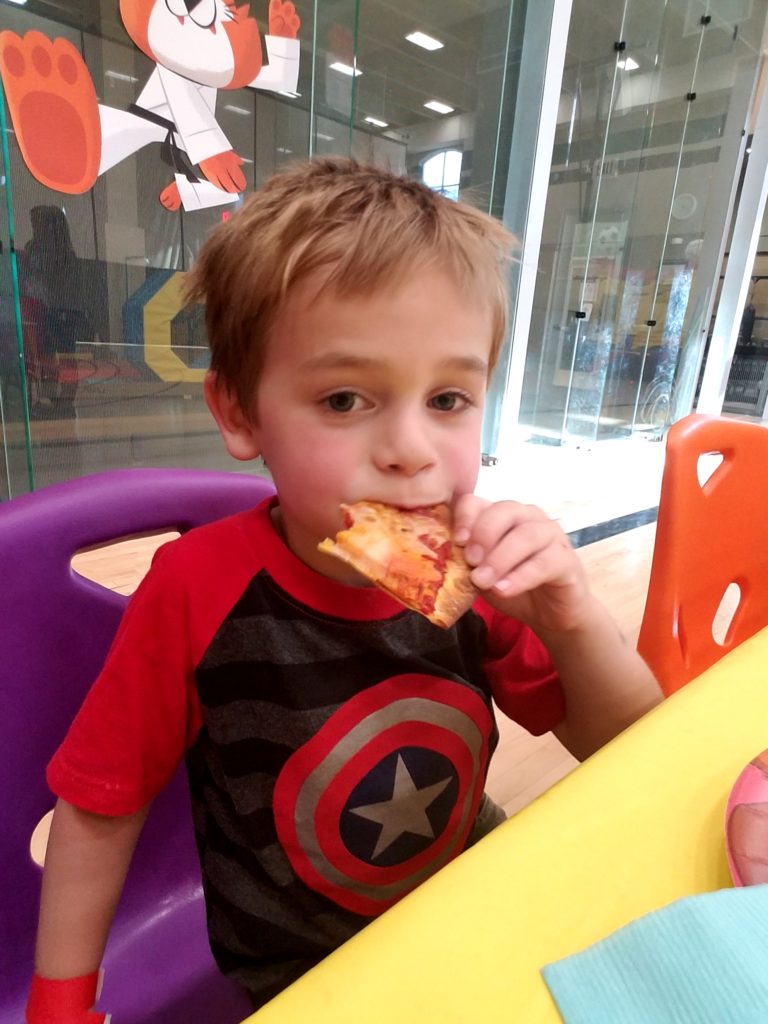 Then on Saturday we went flower shopping!  The weather was perfect for it and we got some lovely assistance at The Mustard Seed!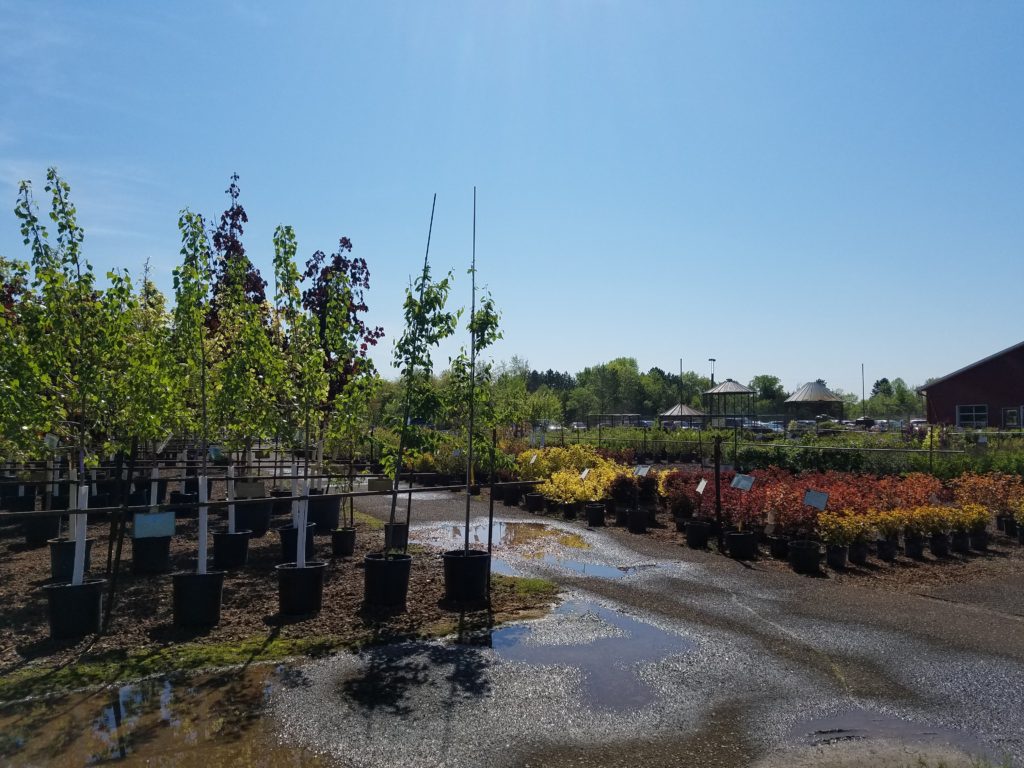 We had lunch and then headed back home to get everything planted.  The kids wanted to help a lot and I set them to work filling pots and teaching them to carefully plant our purchases.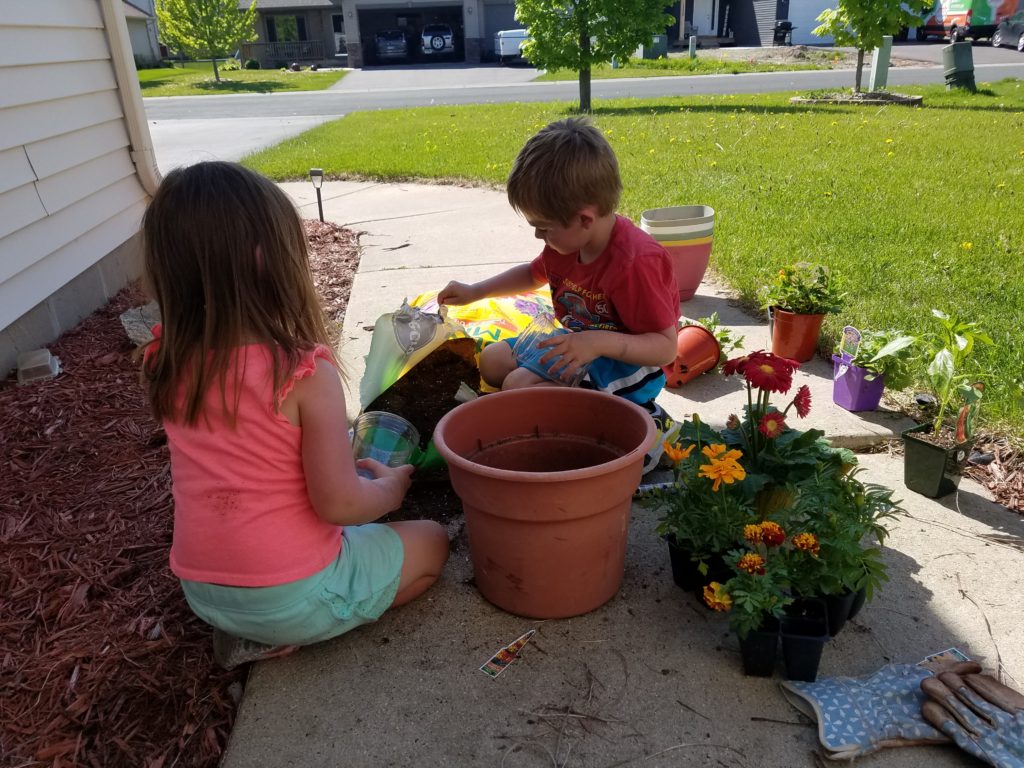 We then made Uzi's day and pulled the leash out for him.  One day I hope to have a bigger yard and not be so close to a main road so he can more safely wander.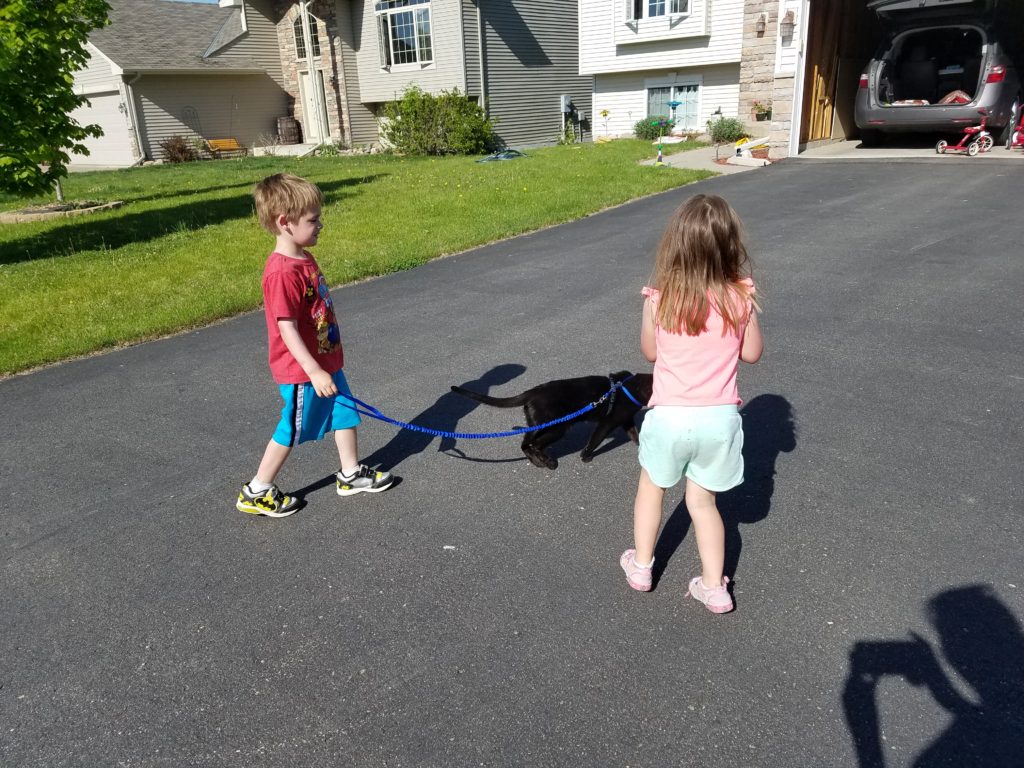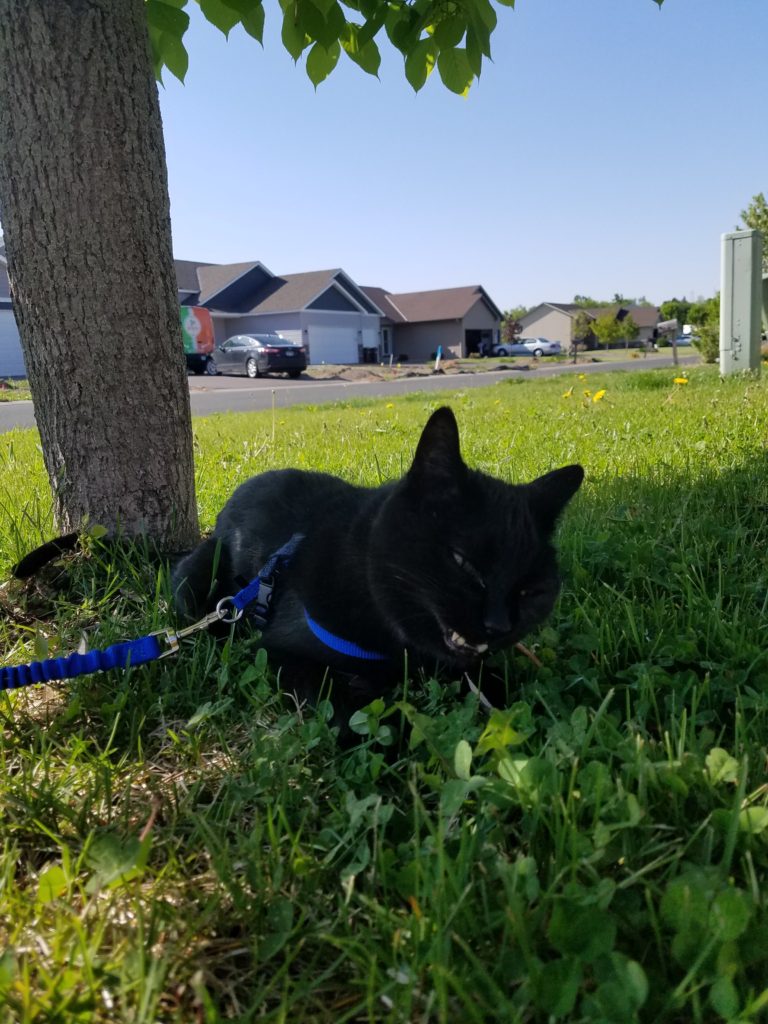 Then it was Sunday and after some cleaning and refereeing the children, made the yummiest strawberry rhubarb pie and pretty much called it a day.
I hope everyone had a wonderful weekend!