Not surprisingly, one thing we were all looking forward to on our trip was Disneyland. It's the happiest place on earth, right?  It's been years since I've been there, Josh had never been and we figured both kids were old enough to enjoy it, so the 4 of us and my mom headed off to Disneyland bright and early on a Thursday morning.  One thing we knew we wanted to do was spend a full day there, but we didn't necessarily want to drive back to my mom's the same day, so we got a room at a hotel a couple blocks away.  Best idea ever. We were even able to check in that morning, drop our stuff off and walk over to Disneyland.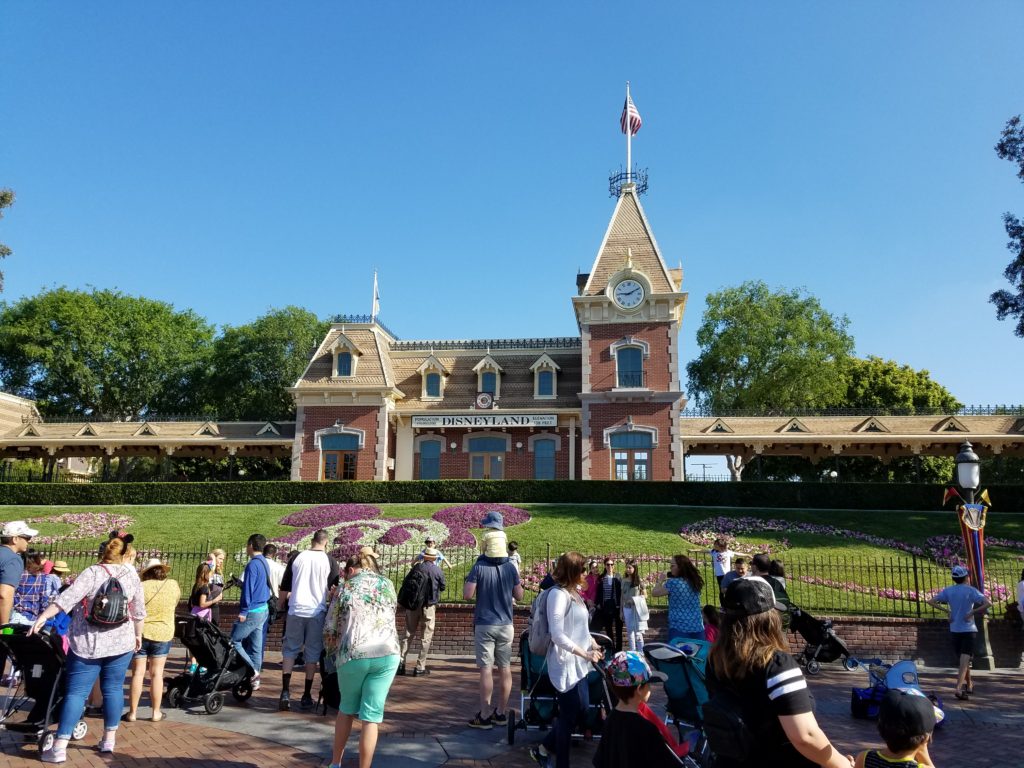 Enzo wasn't keen on getting his photo taken so early in the morning, but I can't really blame him. Even during an on "off-season" day there were still lots of people and lots of things to see. We kind of just picked a direction and went for it.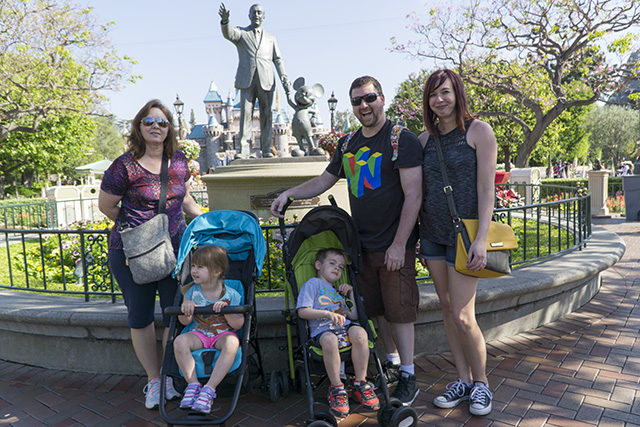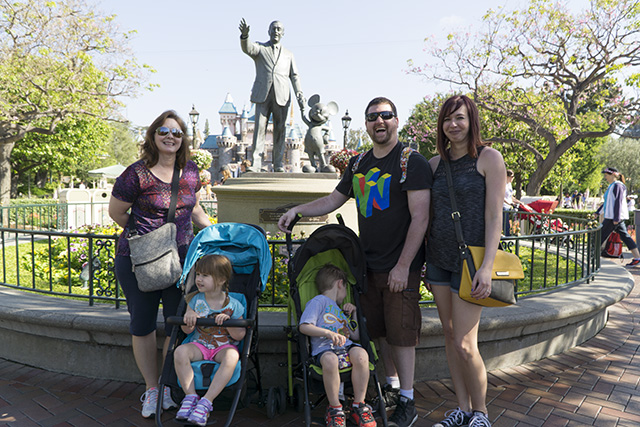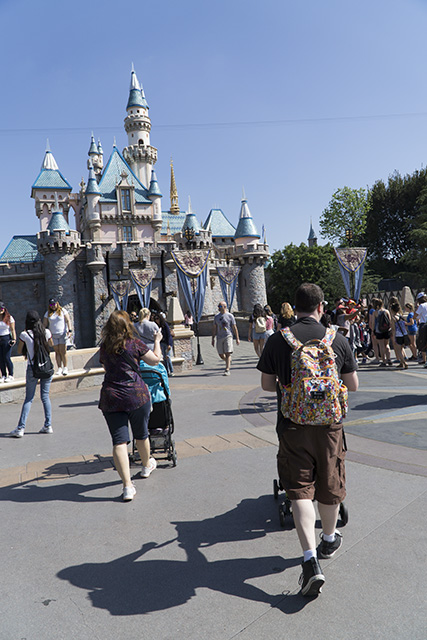 Josh and I started the day off going on Big Thunder Mountain. Phoebe was too short and Enzo decided it was too scary, so my Mom stood by with them while we got one ride out of our system and then focused on a little sight-seeing and heading toward Toon Town.
We were briefly distracted by the short line to Small World, so we figured it would be a really nice and easy first ride for the kiddos.  So… Phoebe loved it.  It wasn't too fast and she loved looking at everything.  Enzo thought it was boring.  The rest of us feel like we lost 5 years of our lives in the ride that never freaking ends.  Just when you think you can't take it anymore and are willing to throw yourself from the boat… it keeps going.  My only consolation is that it made Phoebe very happy.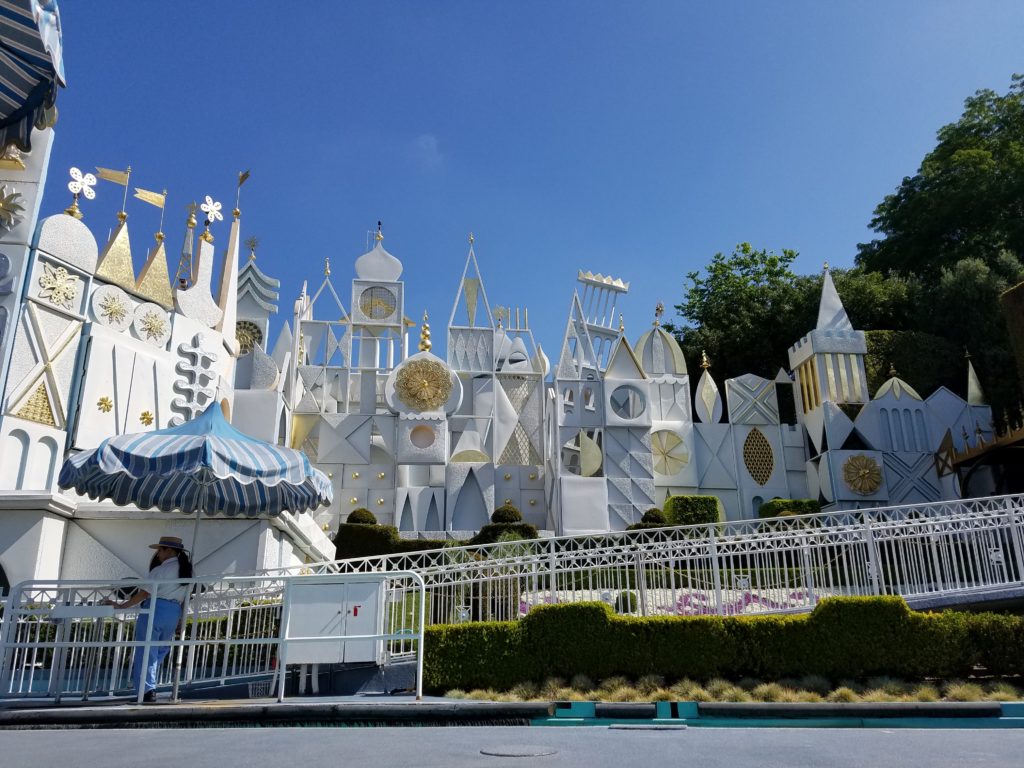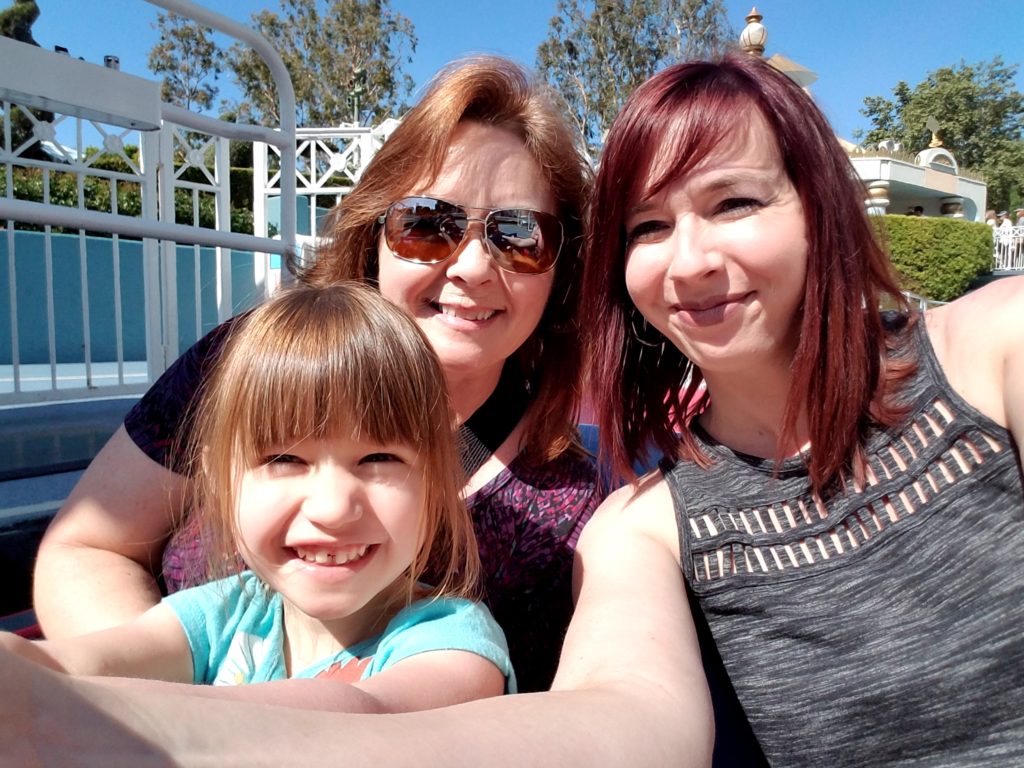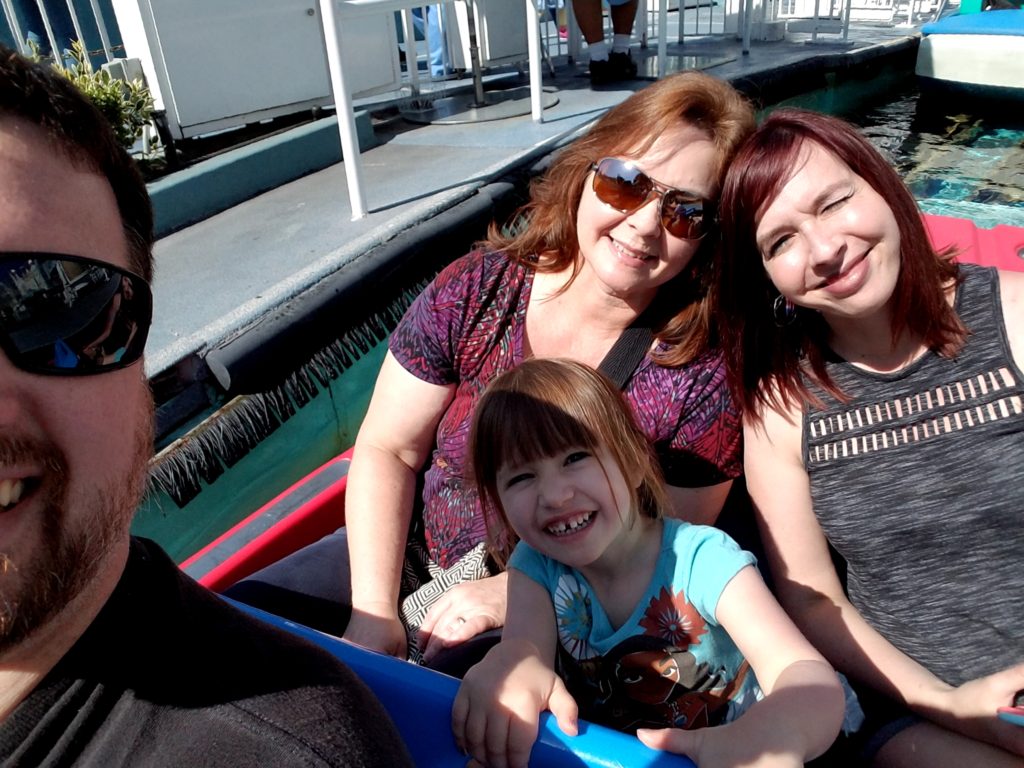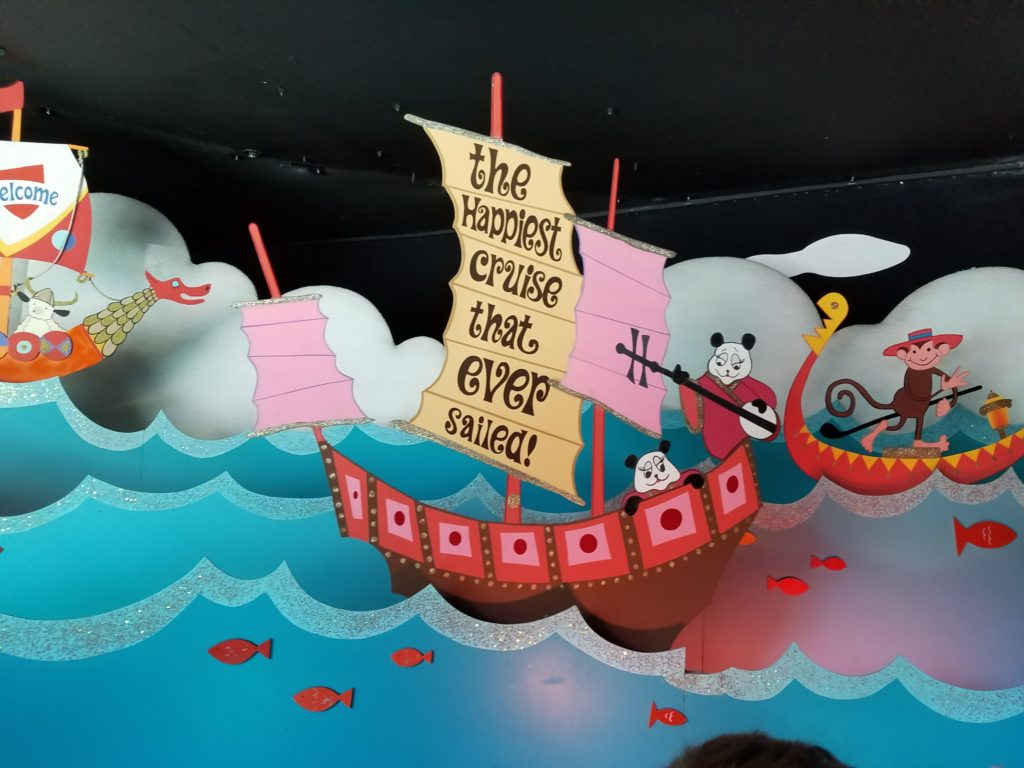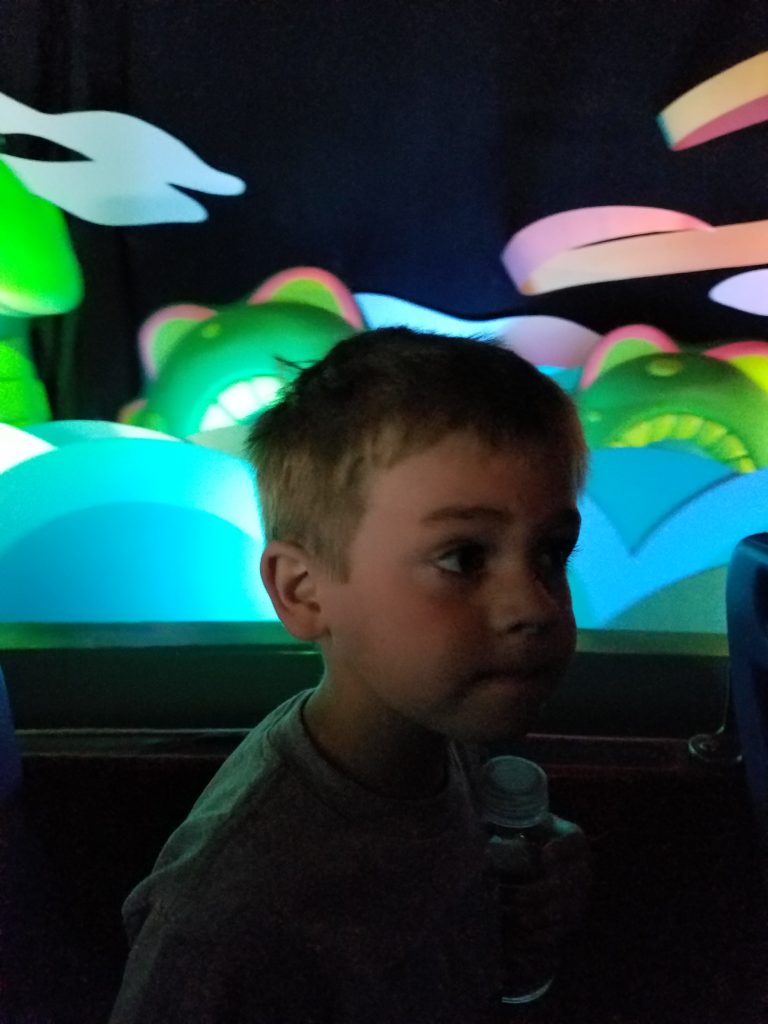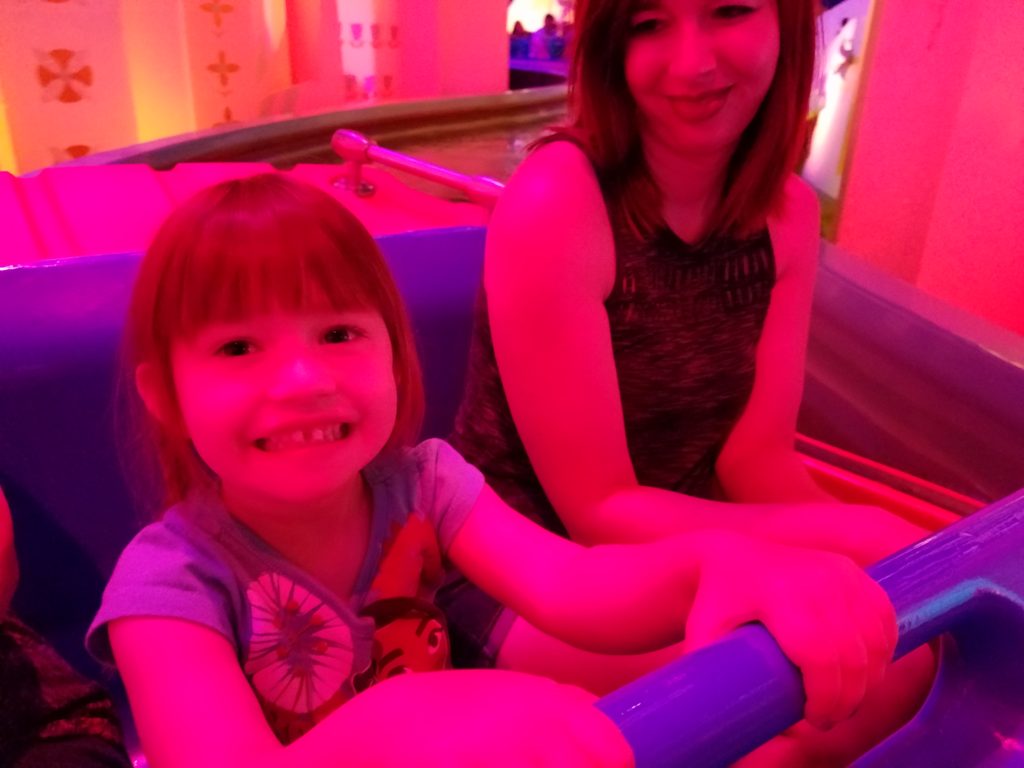 So, back to Toon Town!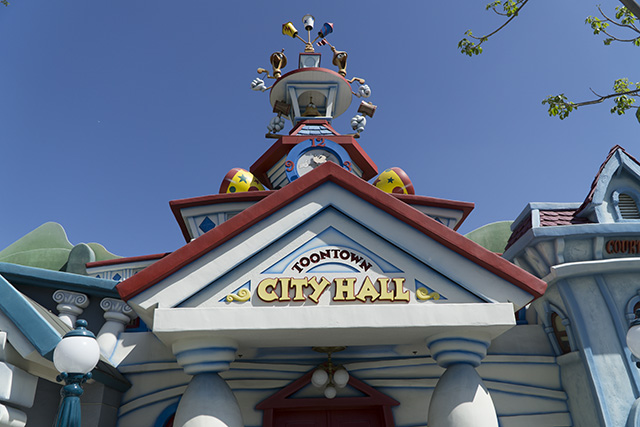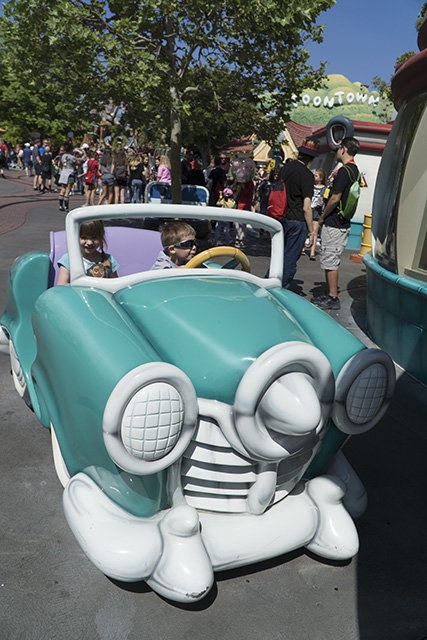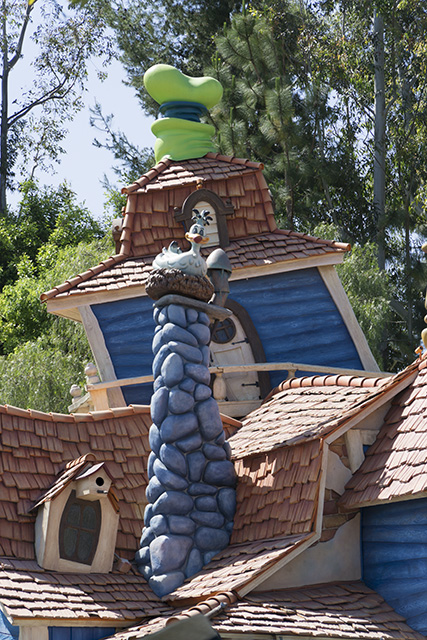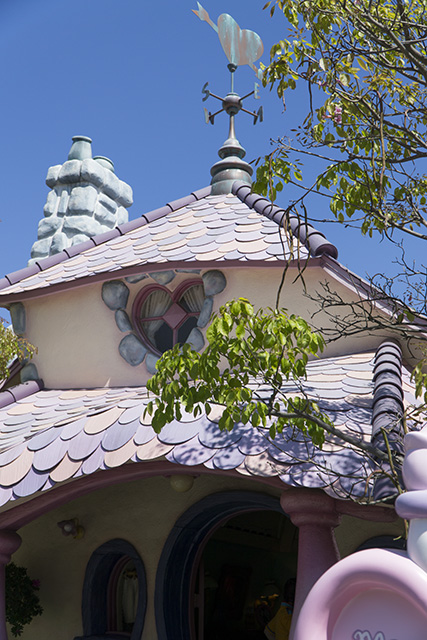 Phoebe was especially excited to see Minnie and Mickey Mouse and we knew for sure they were there so we parked ourselves in the line for Minnie and we waited, and waited.  There was good people watching but it was already getting hot and time passes by quickly while at Disney.  Finally the moment arrived and Phoebe ran into the room and gave Minnie a big hug!  She was so excited.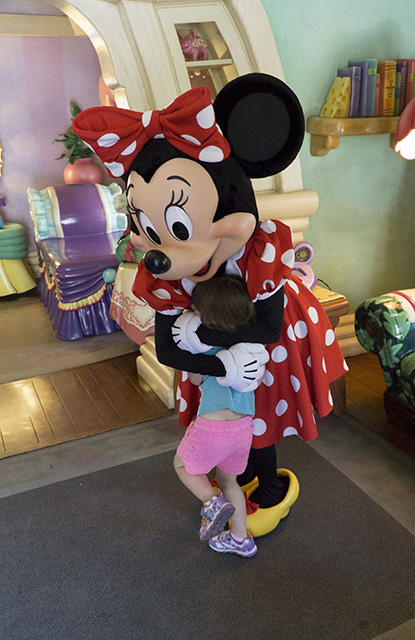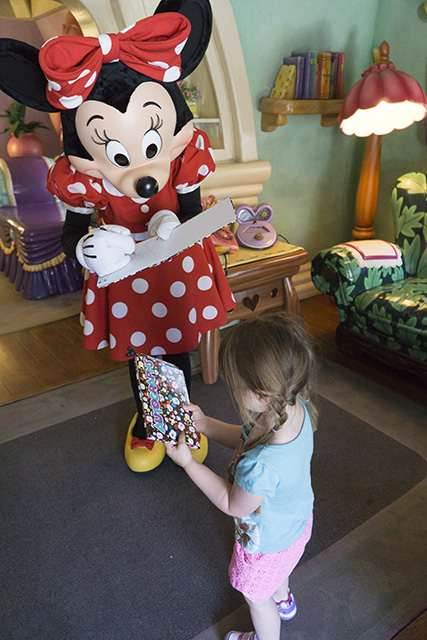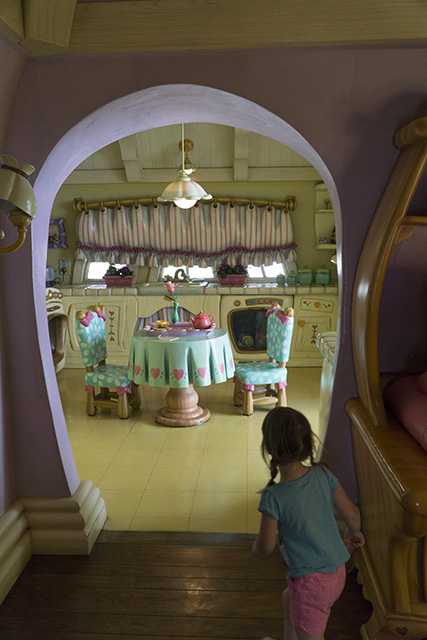 Enzo wasn't thrilled, and had zero desire to meet Minnie. We headed over to Mickey's house where he showed a little interest, but the line ended up being even longer and Enzo was over it.  Phoebe and I waited it out, though, and were quickly ushered through various rooms and lines which made her a little nervous, I think.  By the time it was our turn she just wanted me to hold her because of the setup.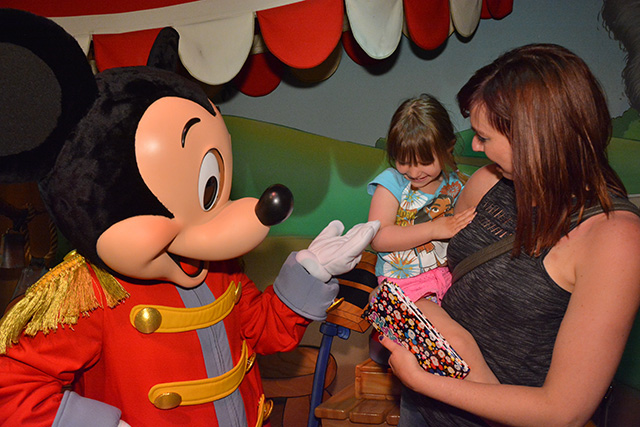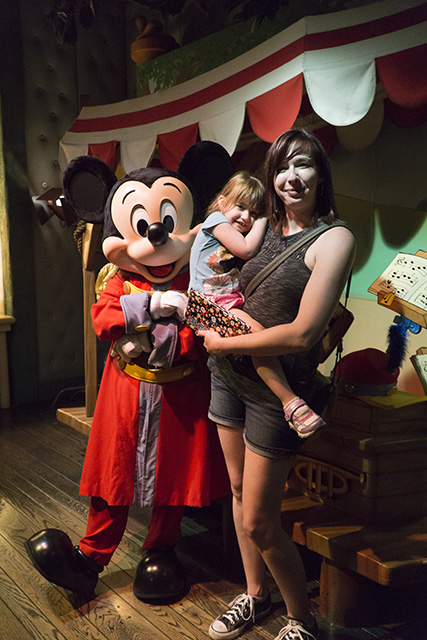 Everyone really needed to recharge with food after spending probably over an hour just standing in lines.
I forgot just how much time is spent waiting.  Thankfully there are a lot of things to look at and walk around in Toon Town – especially for little kids.  Enzo and Phoebe enjoyed exploring the different character's houses and were always on the lookout for other characters.  We saw Pluto from a distance, but alas he was in between photo ops.  The same thing happened with multiple others as well.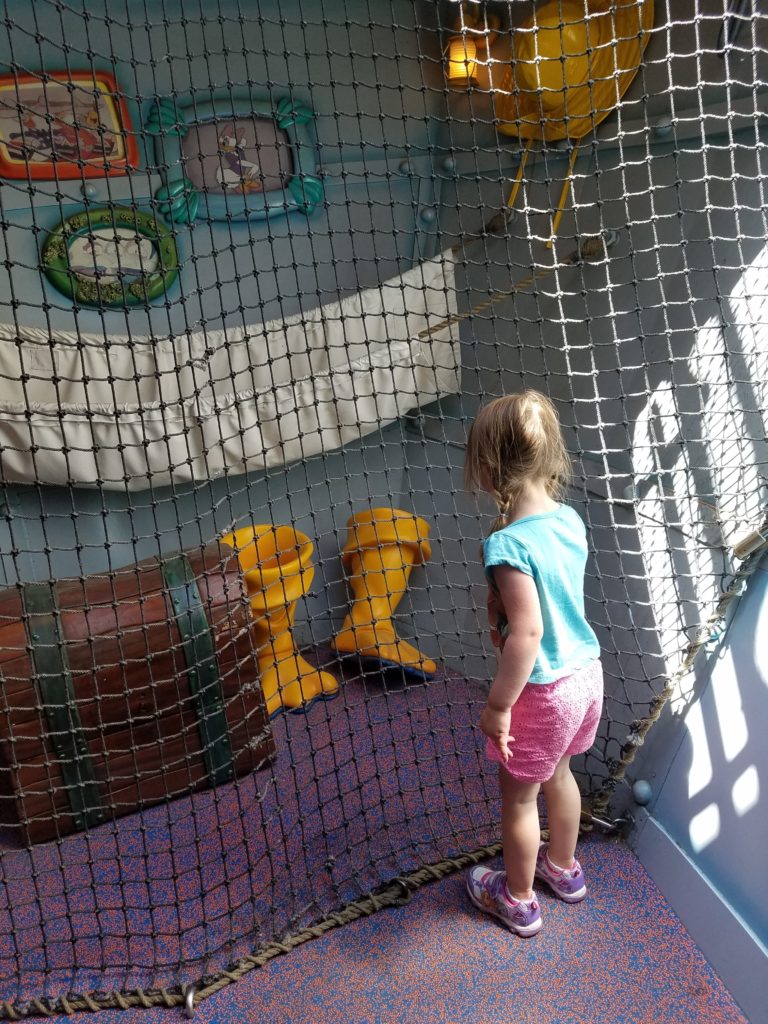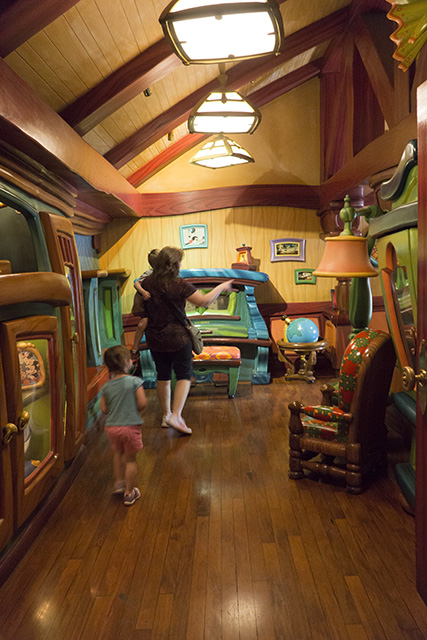 With food in our bellies it was time to get the kids on some actual rides.  They were nervous, so we sought out the rides that we figured would be gentle to start out with like the Casey Jones circus train.  Thankfully there was a Churro vendor right outside of it so we were able to snack while we waited.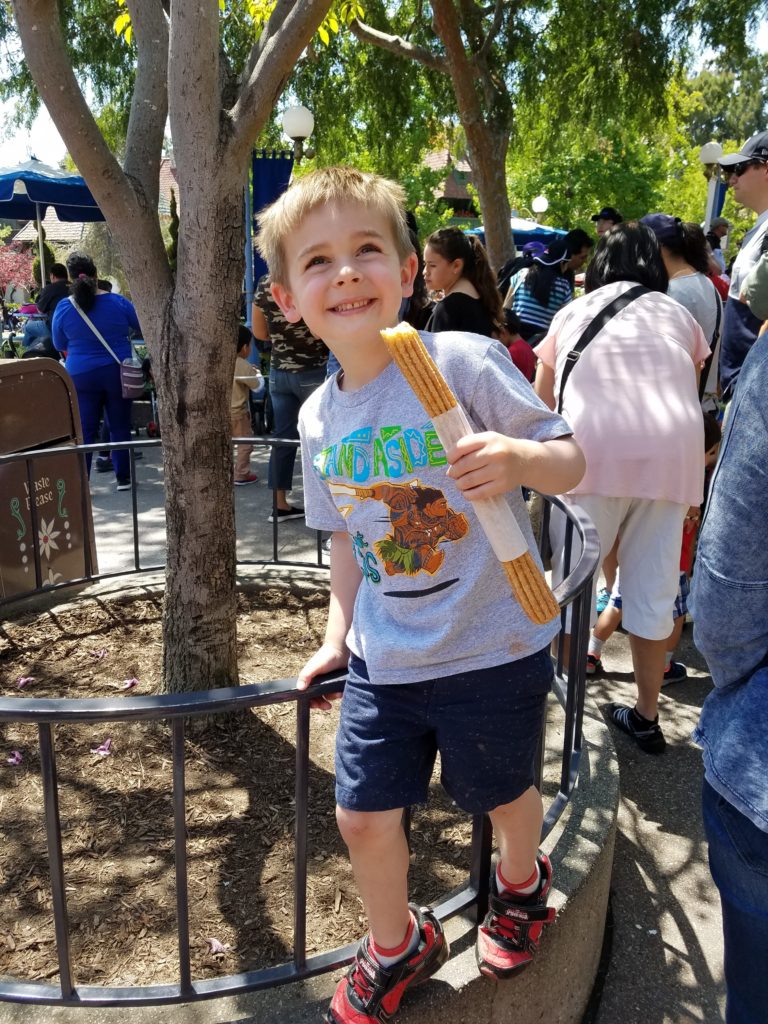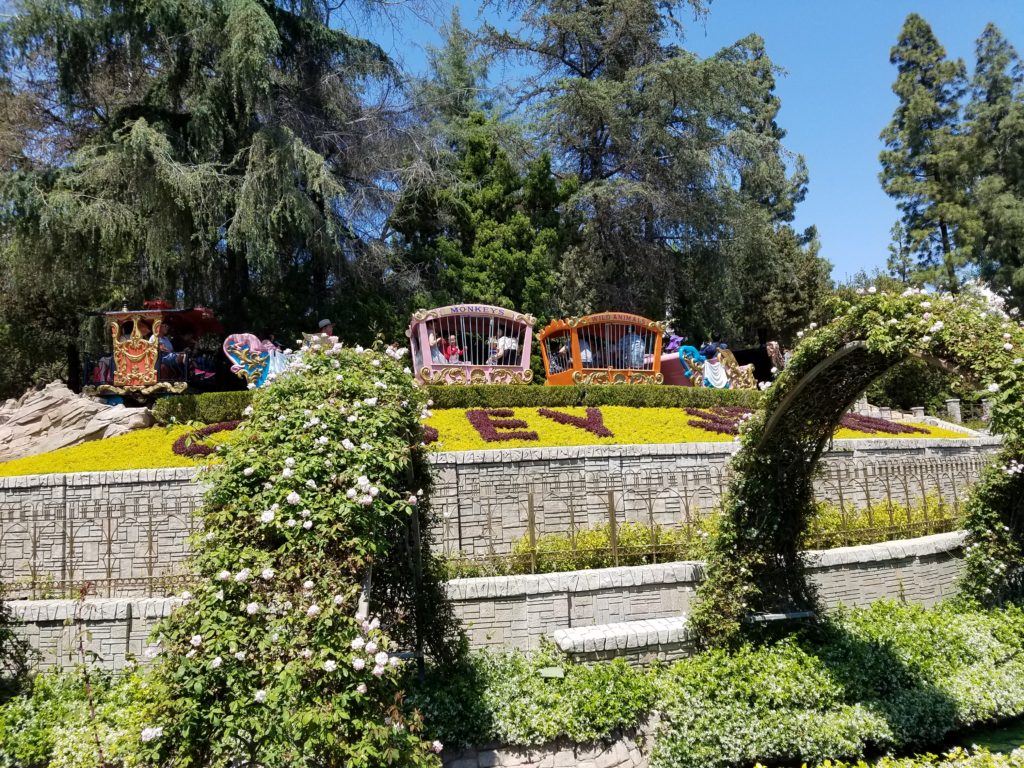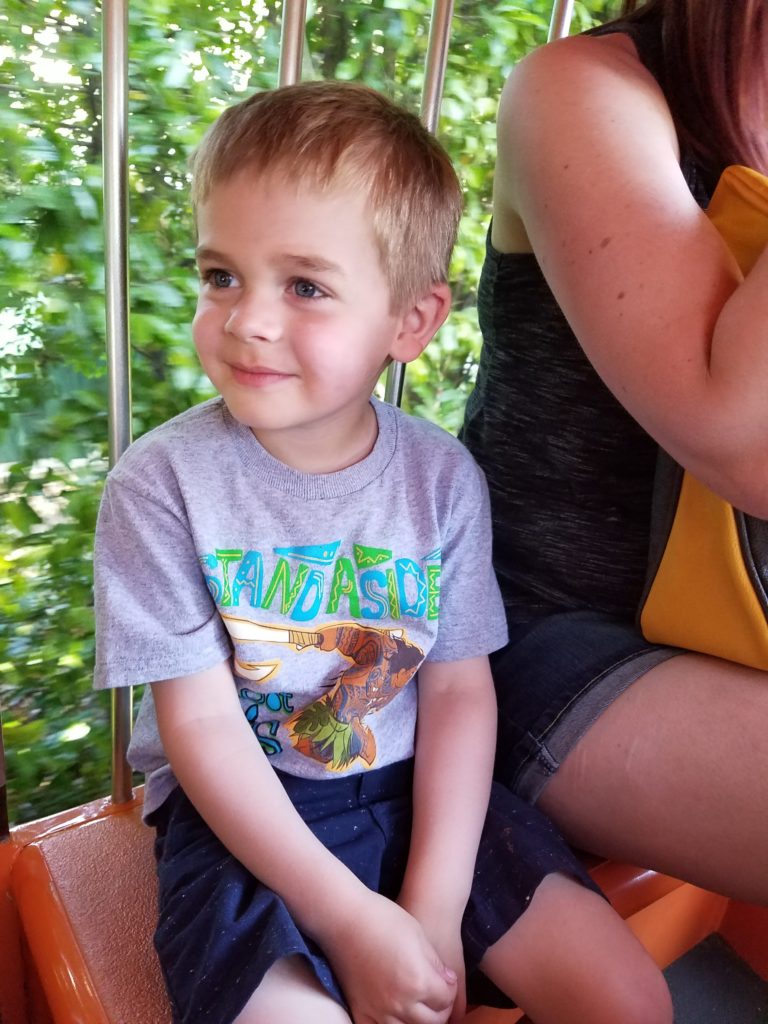 More walking and eventually the Jungle Cruise!  We got there at just the right time and didn't have to wait too long. The kids were even more excited about it than I thought they would be. You could see there were times where they questioned whether some of what they were experiencing as real or not, and it was fun to watch them.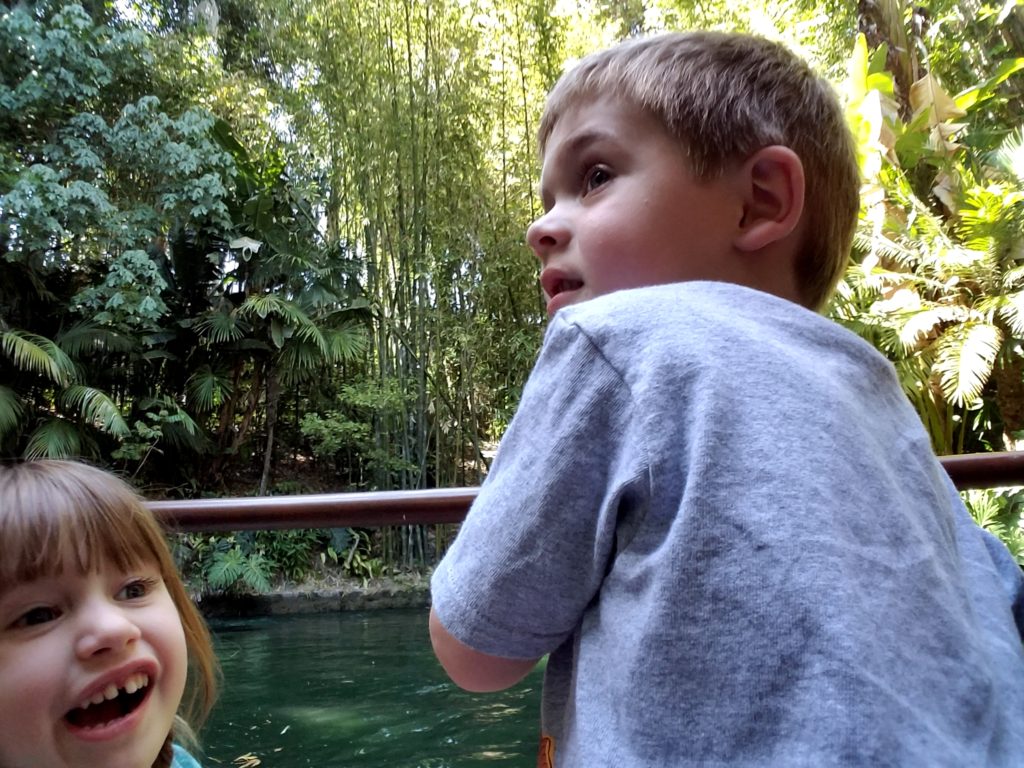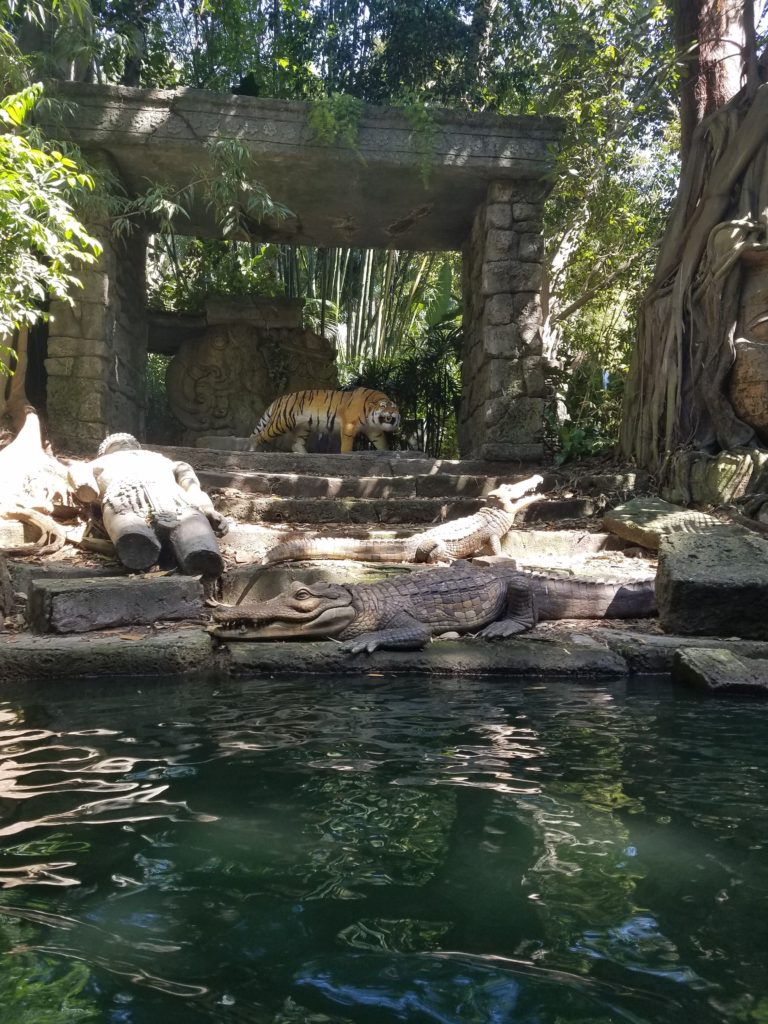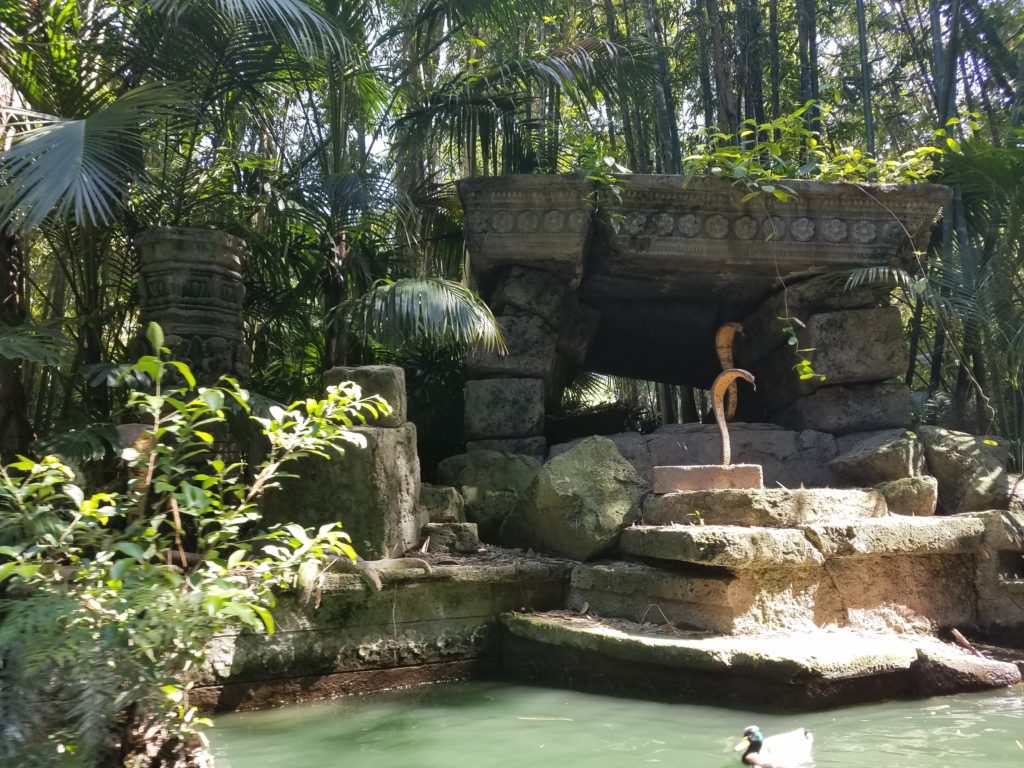 I can't remember every moment of the day, but we wanted to make sure the kids rode the Pirates of the Caribbean.  The poor kids were doing so well with lines and waiting and crowds in general.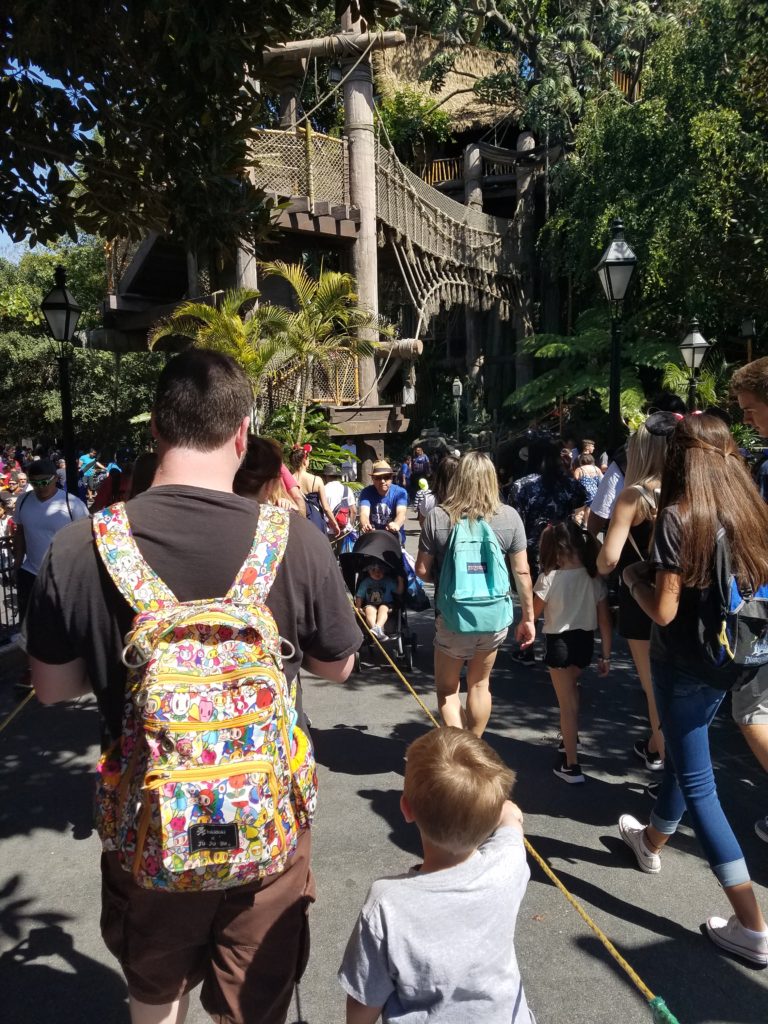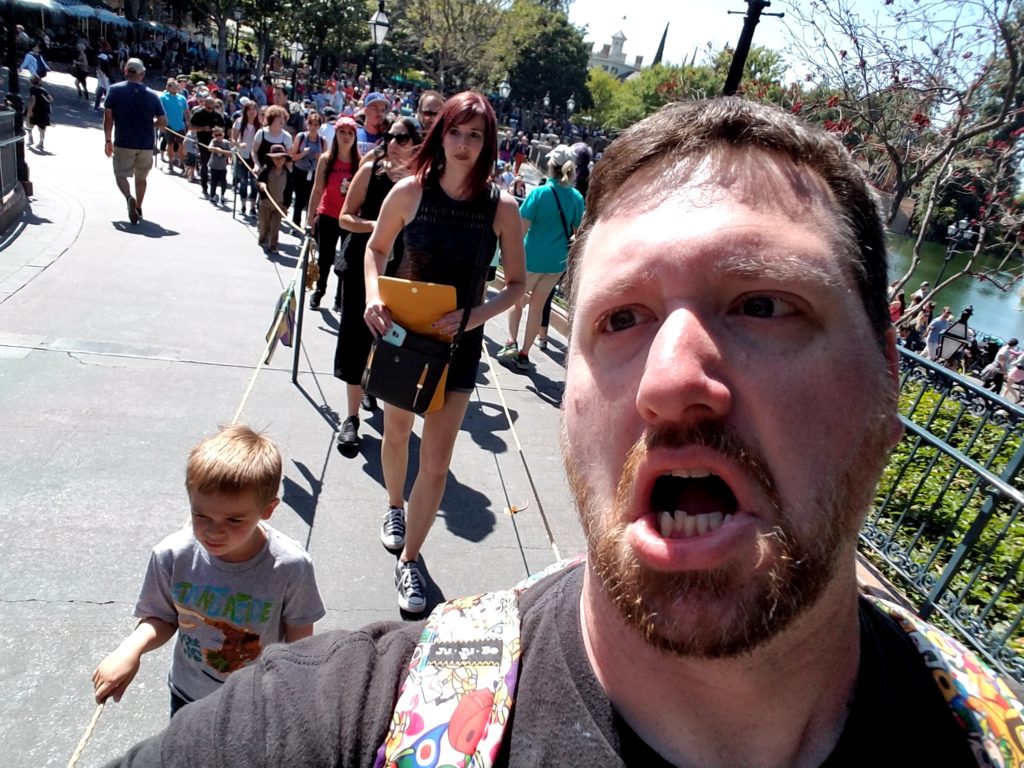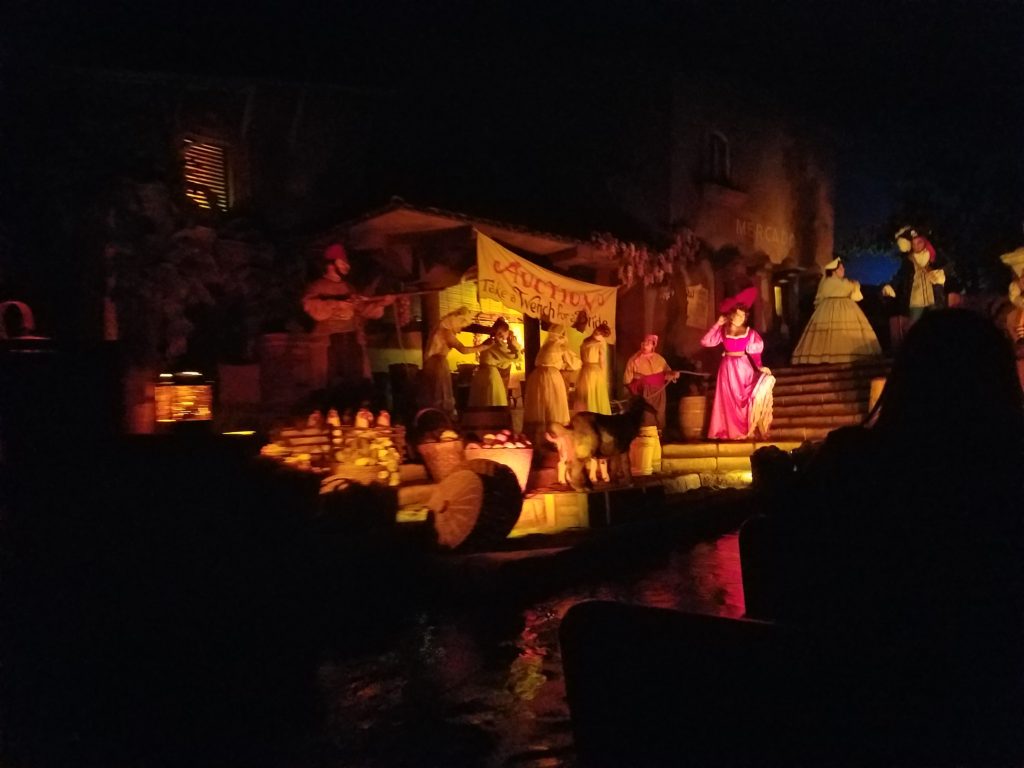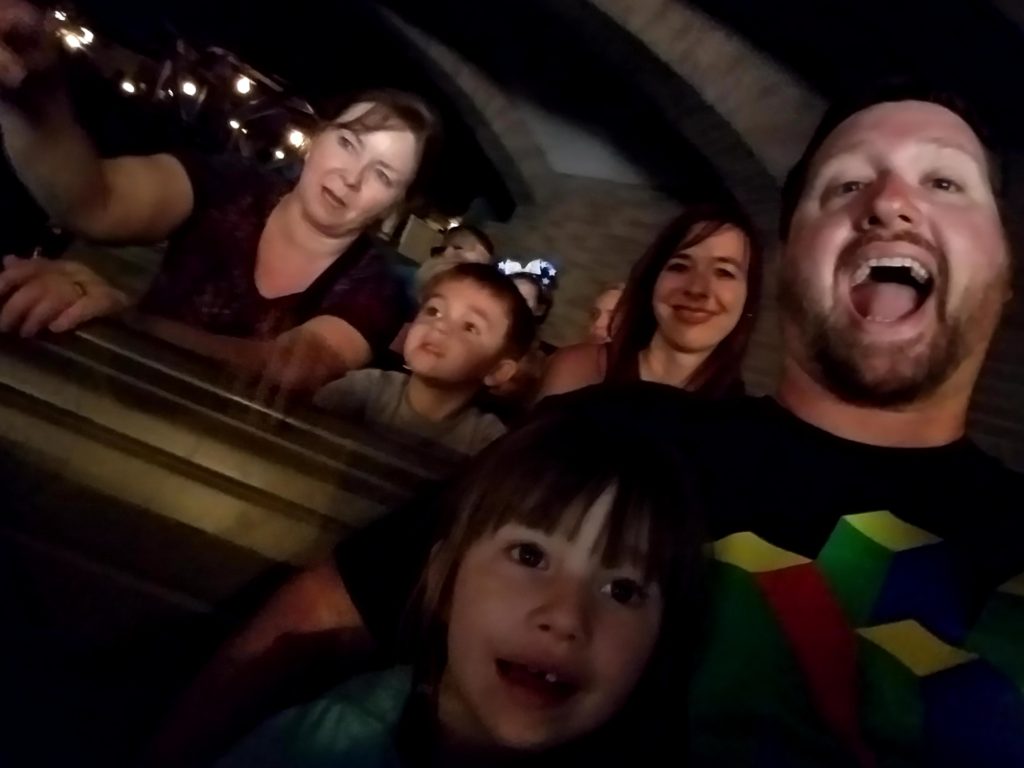 After that it was lots of random walking and snack finding and my mom and Phoebe went on a rocket ride while Josh and Enzo… were somewhere. Where were they?  Haha!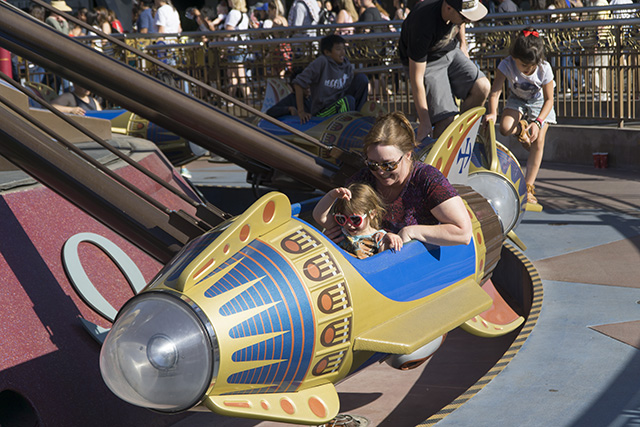 Oh yes, Phoebe got in a little nap while we waited to go on the Winnie the Pooh ride.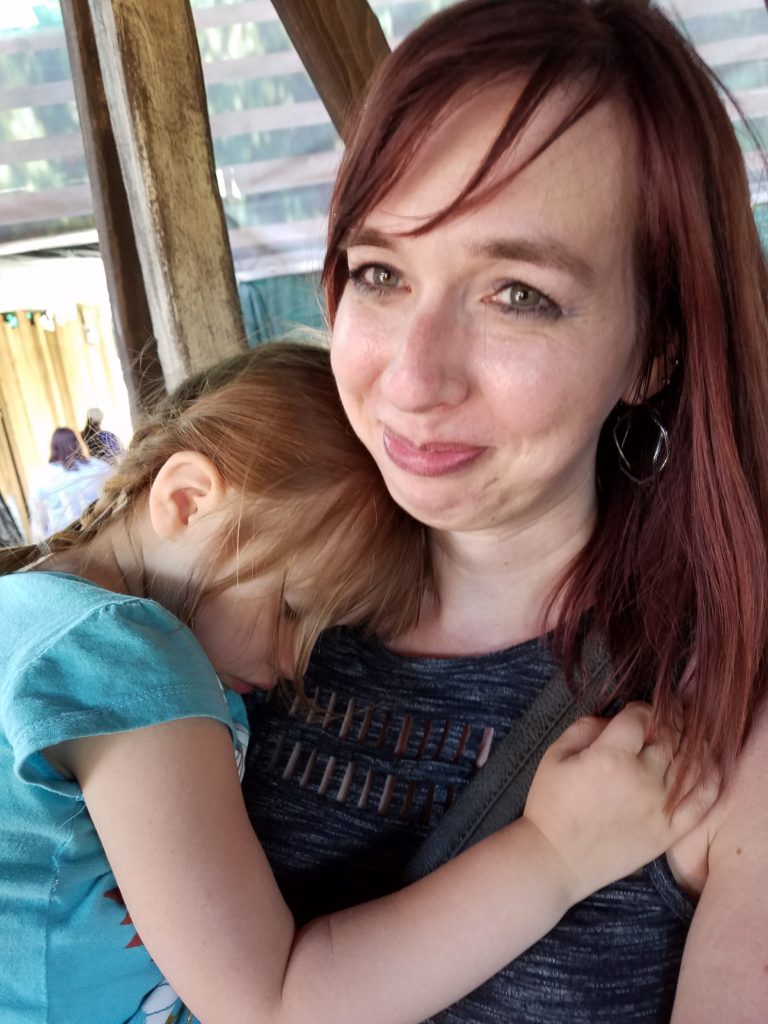 There was lots of dancing in the street and count on Enzo to find cheesy popcorn wherever he goes.  As well as ice cream!  We had to have ice cream!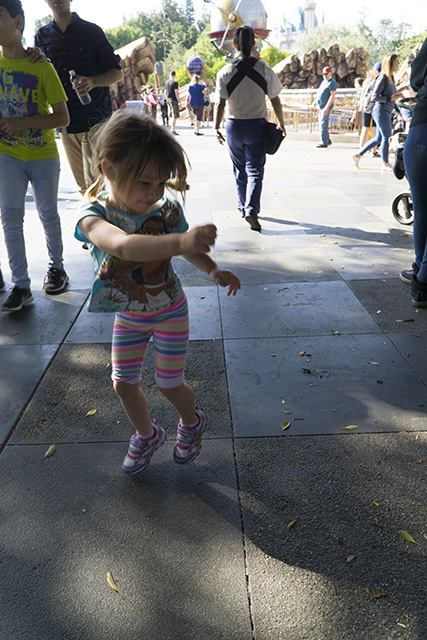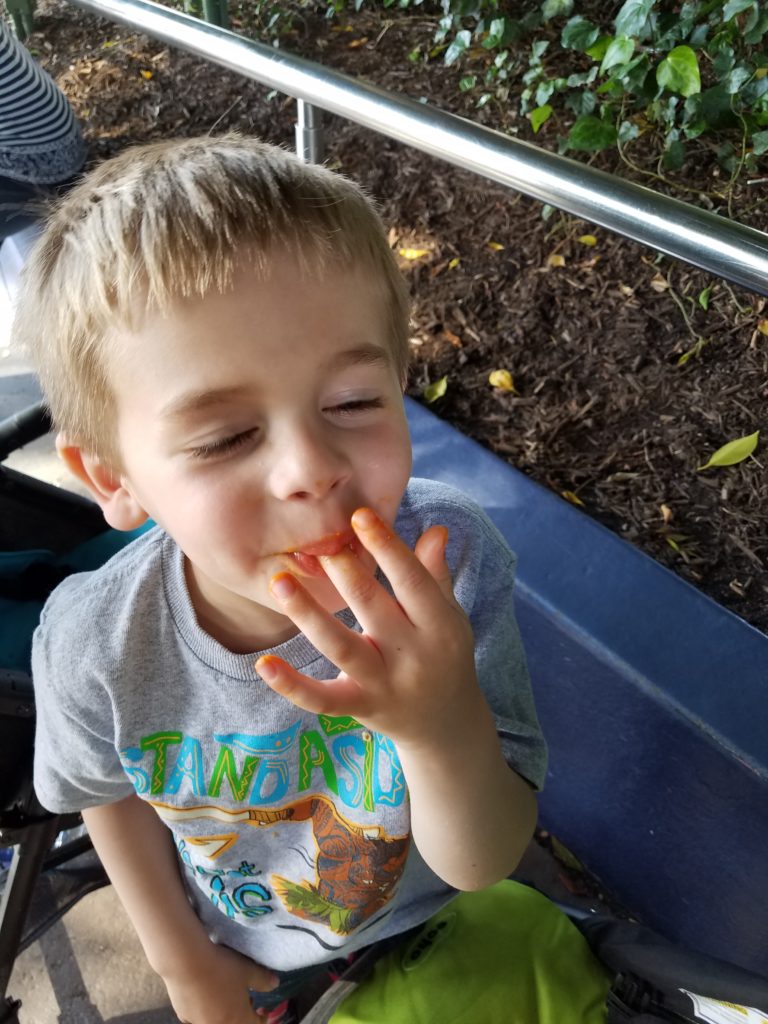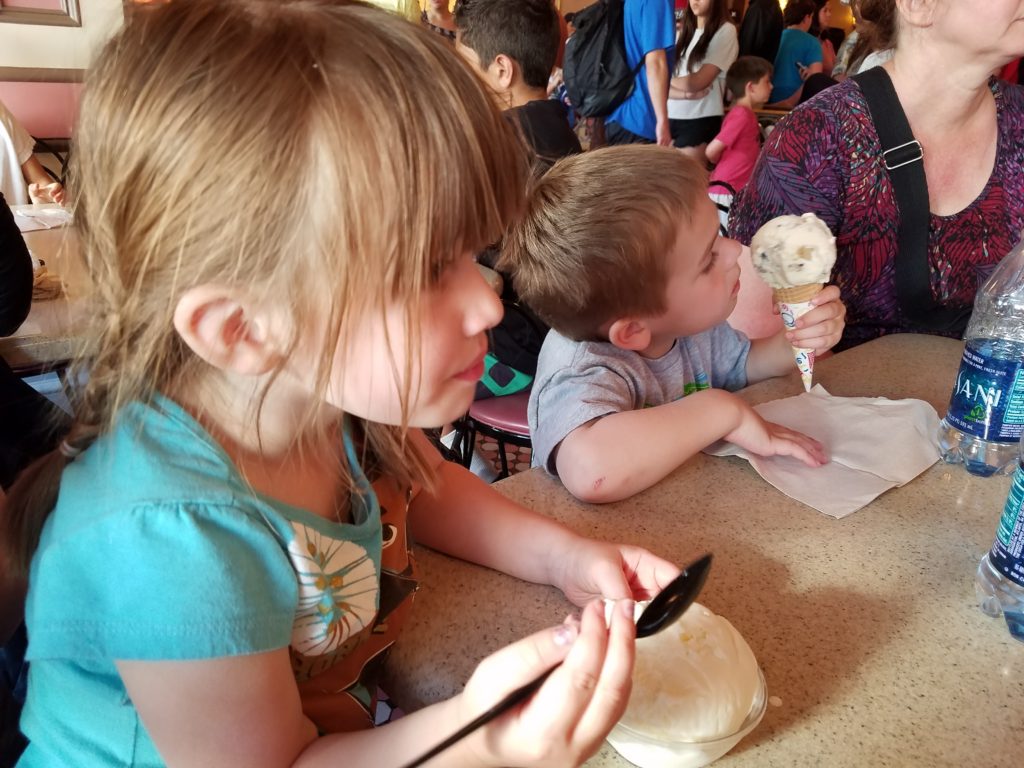 What ended up being the highlight of the day, though, was when the kids spotted Goofy as we were heading out to go back to the hotel.  Even Enzo was excited to meet good ole Goofy, so we got in line and the kids just got more and more excited. I think the fact that he was outside made a huge difference.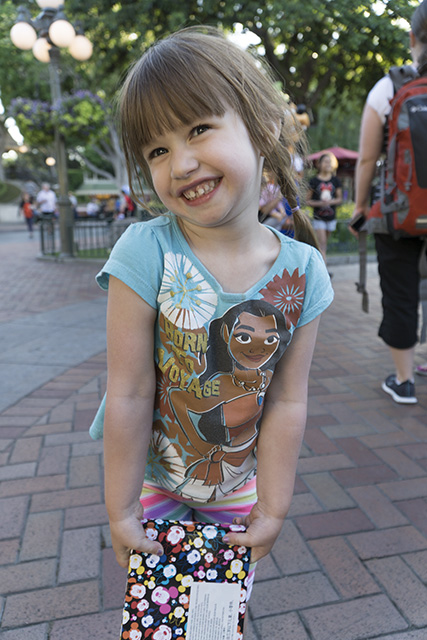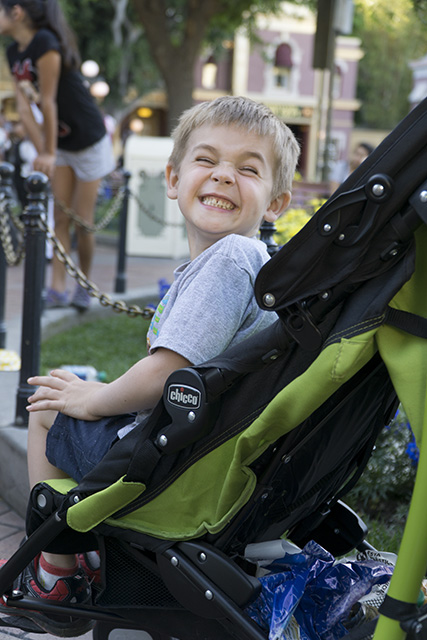 Phoebe in her excitement bumped heads with Goofy when she ran up to give him a hug and Enzo was a little more suave, but just as eager for a hug.  His one complaint?  Why didn't Goofy say anything? Oh boy… I love this age because the magic hasn't died yet, but they are on the cusp of realizing that the magic isn't what they think it is. I didn't want to ruin the moment by telling him it was just a person dressed up as Goofy…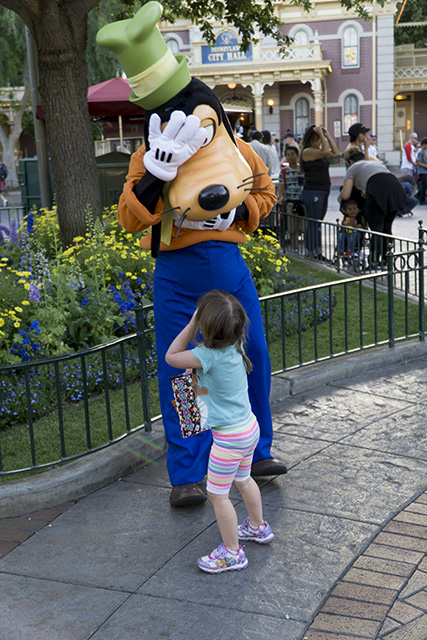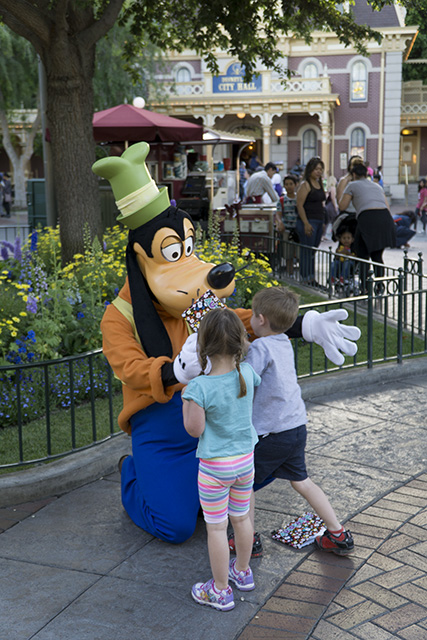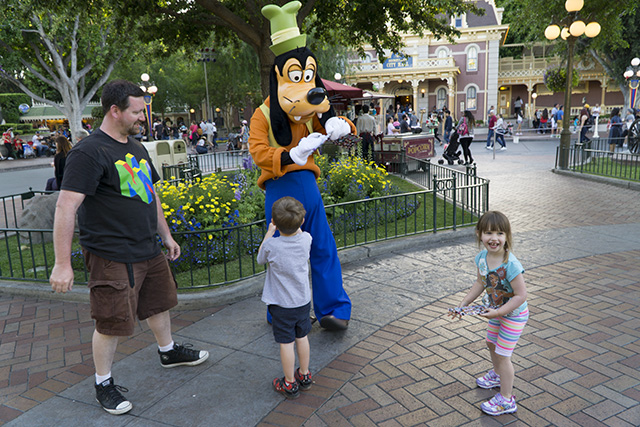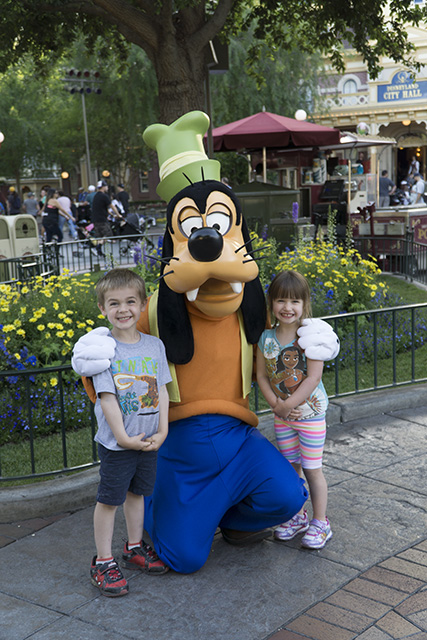 So, we avoided that conversation and headed back to the hotel. My mom was nice enough to watch the kids for us so Josh and I could head back to the park and hit up a few rides that were too much for the kids.  We made it back just in time to use our Fast Pass for the Indiana Jones ride… only to have the ride break down and we ended up waiting in line for probably a good 45 minutes or so.  Haha, go figure!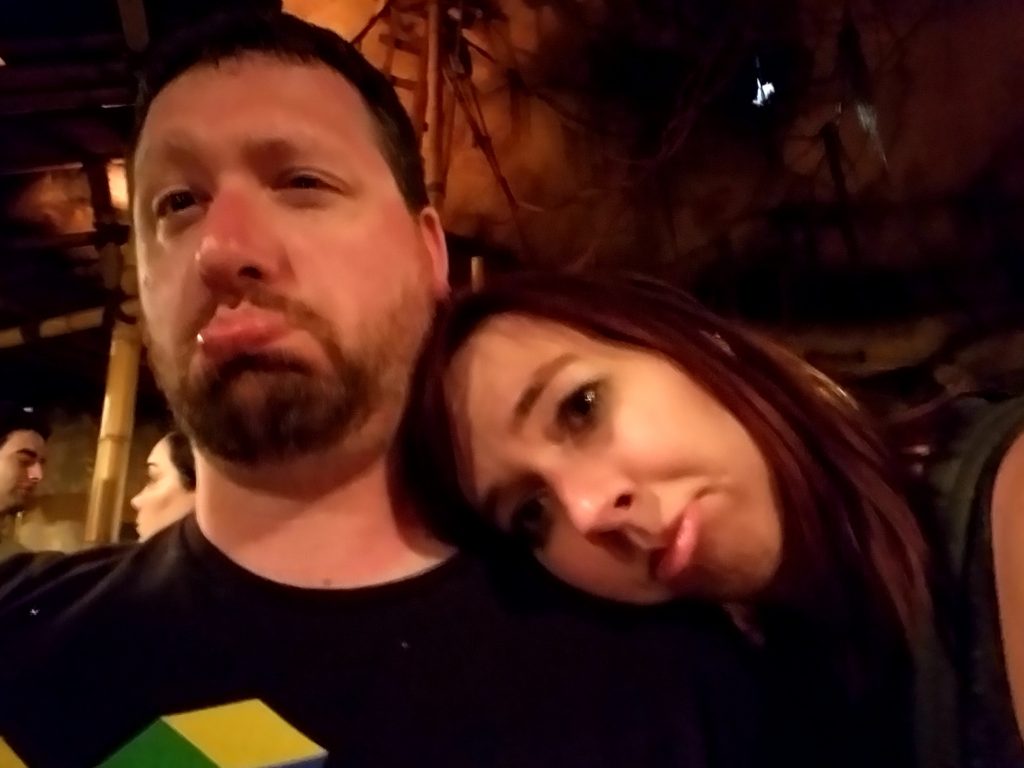 We walked around trying to find a place to eat dinner only to realize that at 8:00 or so most of the restaurants were not seating people anymore. Boo! So we went on the Haunted Mansion.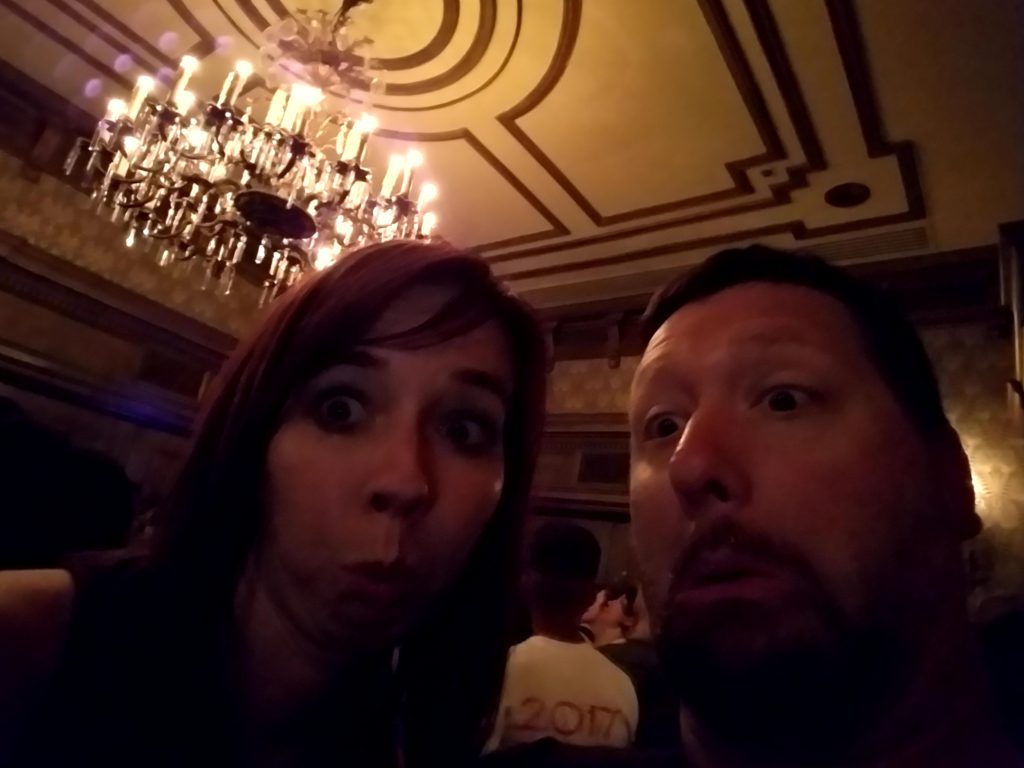 We did find a place to eat eventually, which was good because we were starving and our feet were killing us.  So much walking in one day.  We also needed water stat because we hadn't been good about drinking enough during the day and were feeling a bit dehydrated.
We talked it over and decided to just go stand in line at Space Mountain and make it our last ride of the day.  We were exhausted and we had a Fast Pass, but it wasn't for a while.  So, we braced ourselves for the 60+ minute wait.  On the plus side… fireworks!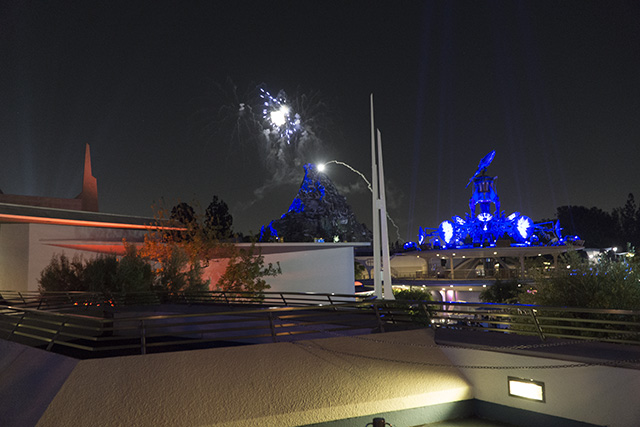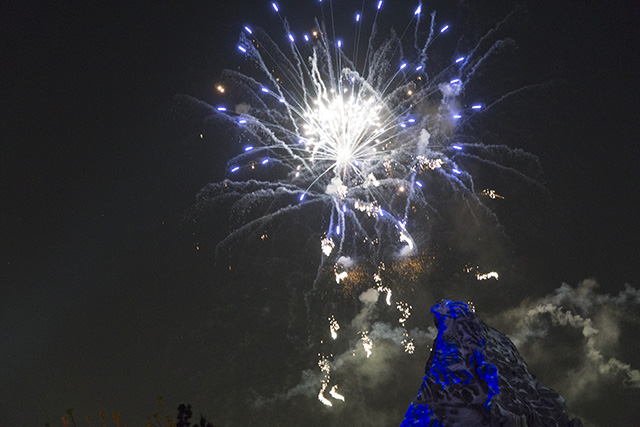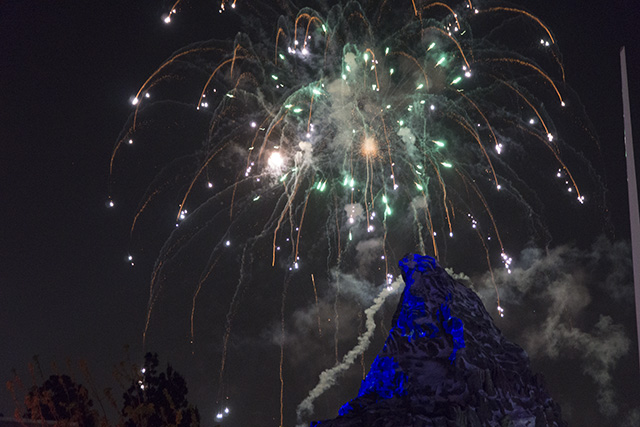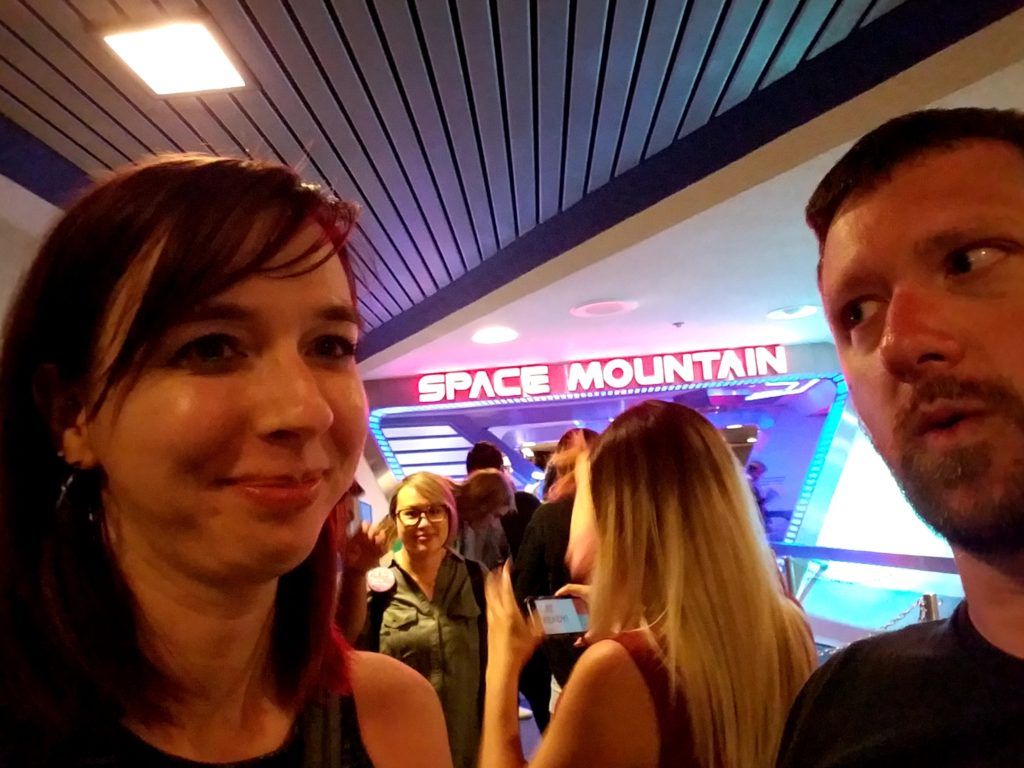 Soooo close!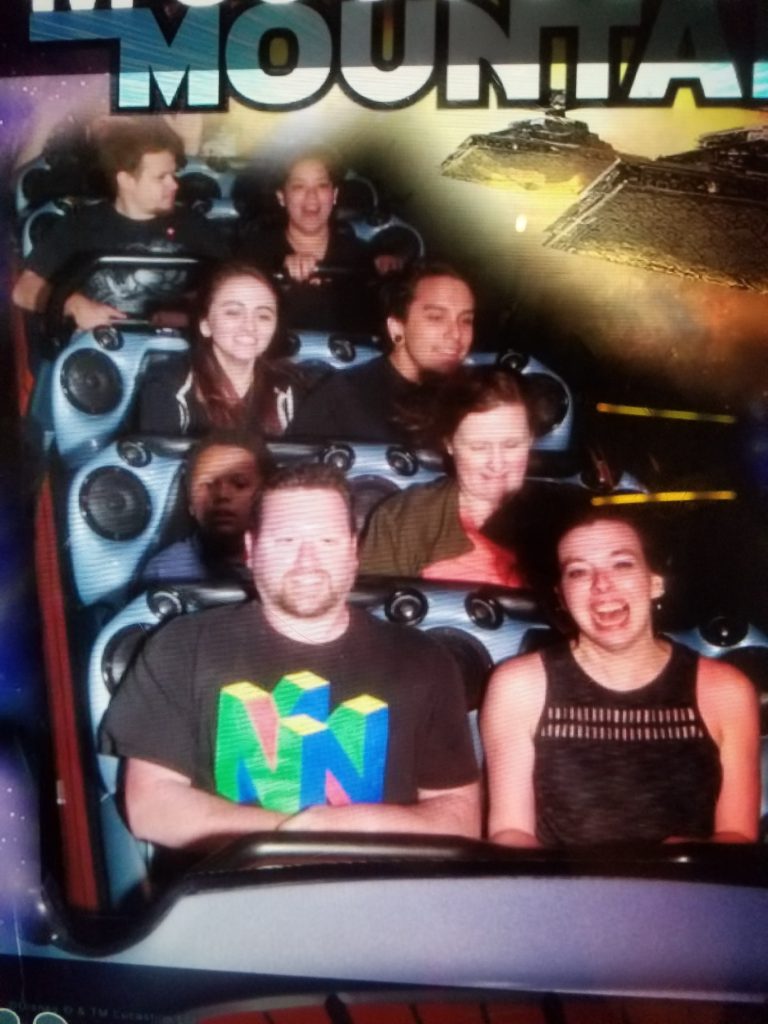 We dragged ourselves back to the hotel and promptly fell asleep.  So tired.
So… what I'm sure you're all waiting for.  Did Disneyland live up to my childhood dreams?  In some ways.  I love the magic of Disneyland for sure, but I also feel like in some ways I've outgrown it.  I feel so old for saying this but did the rides really need to be so loud? The music and sound effects were so loud and some of those rides made me feel like I was on an acid trip and couldn't get off. I loved Big Thunder Mountain simply for the lack of extra stuff.  Give me a good ole roller coaster sans themes.  Don't go there for thrills… I'd say maybe California Adventure is better for that? I definitely want to check that out next time.  Do go if you want to see the characters and have young kids who love the Disney universe, though.  It was so fun introducing our kids to Disneyland, but I can't imagine going during the busy months. This highly sensitive introvert wouldn't make it out alive. Ha!