Not surprisingly, one thing we were all looking forward to on our trip was Disneyland. It's the happiest place on earth, right?  It's been years since I've been there, Josh had never been and we figured both kids were old enough to enjoy it, so the 4 of us and my mom headed off to Disneyland bright and early on a Thursday morning.  One thing we knew we wanted to do was spend a full day there, but we didn't necessarily want to drive back to my mom's the same day, so we got a room at a hotel a couple blocks away.  Best idea ever. We were even able to check in that morning, drop our stuff off and walk over to Disneyland.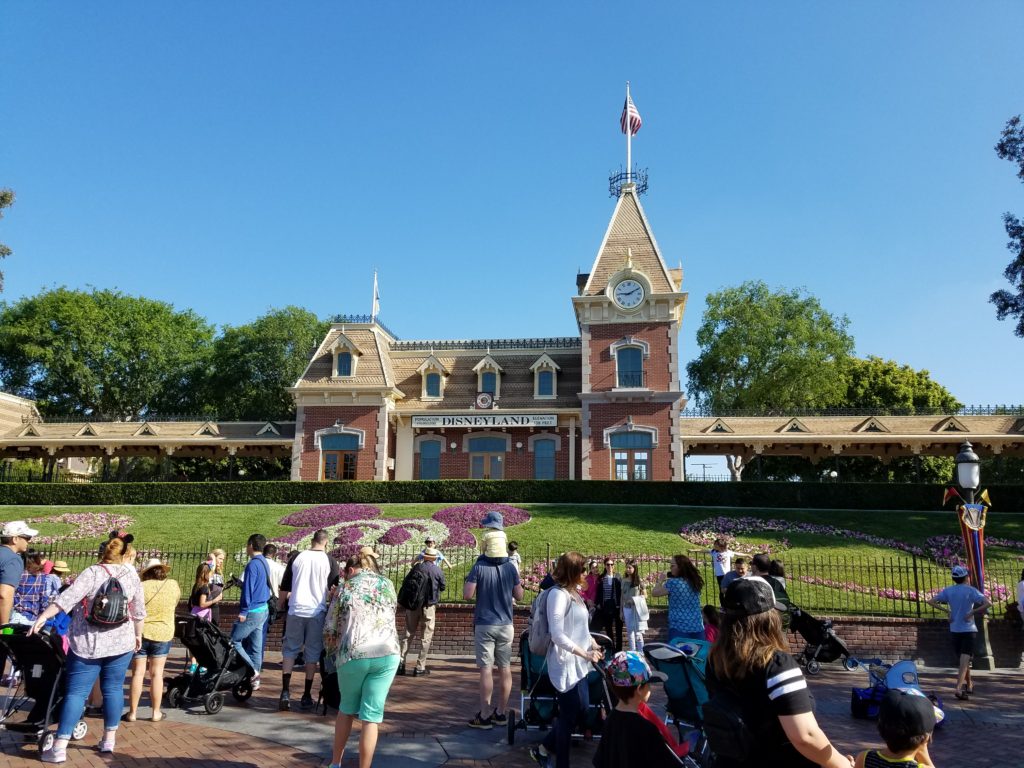 Enzo wasn't keen on getting his photo taken so early in the morning, but I can't really blame him. Even during an on "off-season" day there were still lots of people and lots of things to see. We kind of just picked a direction and went for it.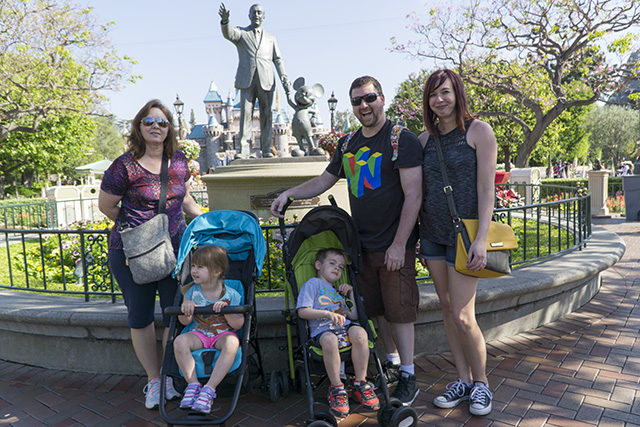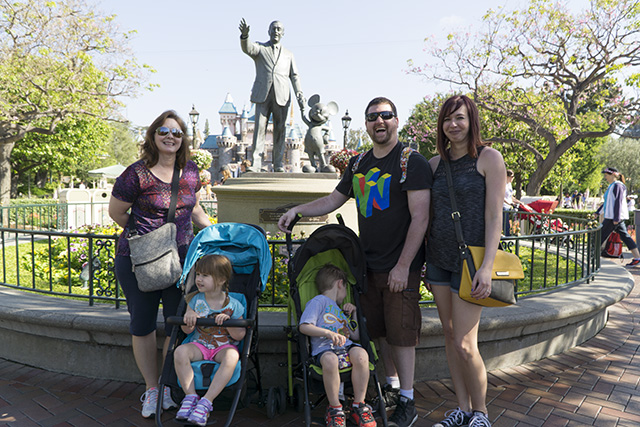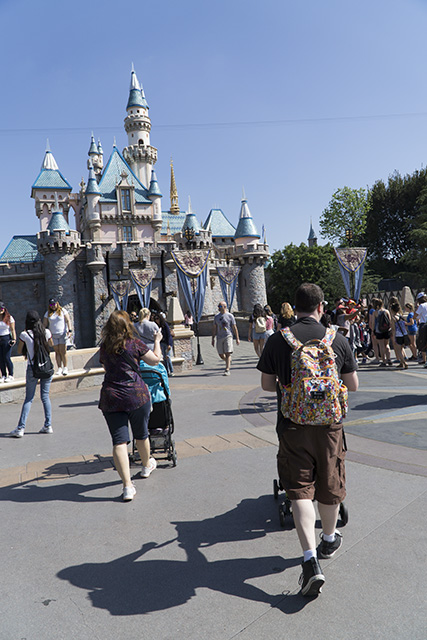 Josh and I started the day off going on Big Thunder Mountain. Phoebe was too short and Enzo decided it was too scary, so my Mom stood by with them while we got one ride out of our system and then focused on a little sight-seeing and heading toward Toon Town.
We were briefly distracted by the short line to Small World, so we figured it would be a really nice and easy first ride for the kiddos.  So… Phoebe loved it.  It wasn't too fast and she loved looking at everything.  Enzo thought it was boring.  The rest of us feel like we lost 5 years of our lives in the ride that never freaking ends.  Just when you think you can't take it anymore and are willing to throw yourself from the boat… it keeps going.  My only consolation is that it made Phoebe very happy.