Happy Monday!
Linking up with Meghan from Clean Eats, Fast Feets for another Week in Review!
It was a fairly rainy and grey week and I never feel like I accomplish as much when the weather is that way. I did get my bangs trimmed, though.
All of the butterflies emerged this weekend and despite Uzi knocking their home off of Enzo's bookshelf, they all managed to survive and were released.
I got a surprise call from day care Friday morning letting me know that Enzo had pink eye and that I would need to come get him.  Thankfully drops have gotten easier, but he still insists that both Josh and I administer them.
In between working from home and caring for him on Friday we made several "meals" with these fun Melissa and Doug stickers.
I finally hung up my signed Secret of Nimh poster.
It warmed up on Sunday a bit, so we headed outside and Josh mowed the lawn.  I wish it hadn't been so windy and chilly, though, we're a bit behind on yard work.  Granted, we had frost advisories, so it's probably good we hadn't planted anything yet.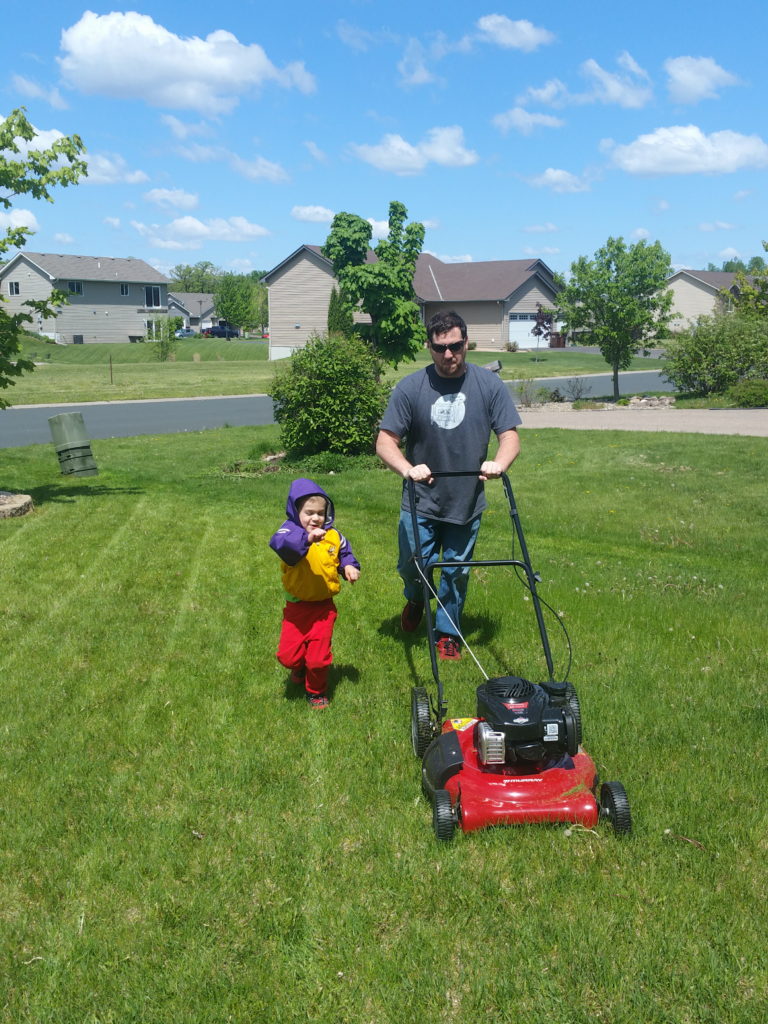 I enjoyed another nice Sunday afternoon nap with Phoebe. I'm really, really going to miss when these end.  Last night she also asked me to lay down with her and "Snuggle me" and it really doesn't get much better than that.  Well, gee, if I have to, Kid.
Happy Monday!