Currently, the fast and quick version!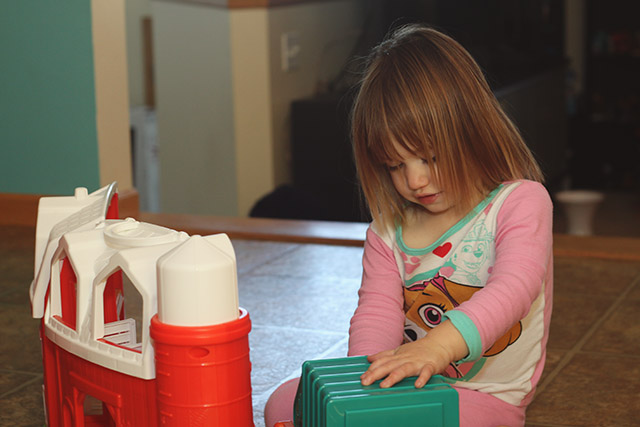 Currently :
Reading… Truthwitch and The Winter People
Watching… Grey's Anatomy, Supernatural, Superstore, Jessica Jones
Listening to… Various Pandora stations.
Drinking… Wine, Fancy sodas, Kombucha(!)
Eating… Girl Scout Cookies. I don't think we bought any last year, so I had to make up for it this year.
Organizing… All of the closets in the house.
Purging… Toys, books, and clothes the kids have outgrown.
Relaxing… Whenever I can!
Training… Vega to not attack feet at night so that children don't wake up crying.
Adjusting… To constant chin breakouts from Vega because she insists on licking my chin in the middle of the night and my skin doesn't like it.
Attempting… To get back into some nightly routines – I have an aromatherapy certification to complete most importantly.
Procrastinating… All of the things (exercising, cleaning, doing our taxes, you name it).
Looking forward to… The same thing as always – warmer weather, but I'm also hoping we can go on vacation take a little vacation this year.
Happy Friday!  We're looking forward to getting out of the house this weekend!