We decided to let the kids have their first taste of soda this weekend when we cracked open a couple of bottles from the Blue Sun Soda Shop.  We don't really drink soda very often anymore (at least I don't), but every so often it's a fun sweet treat. We also figured it wouldn't be the end of the world if we allowed the kids a couple sips of caffeine-free soda for the first time.
We started off with this amazingly yummy caramel cream root beer. So smooth and tasty. Enzo was a fan, but Phoebe was on the fence.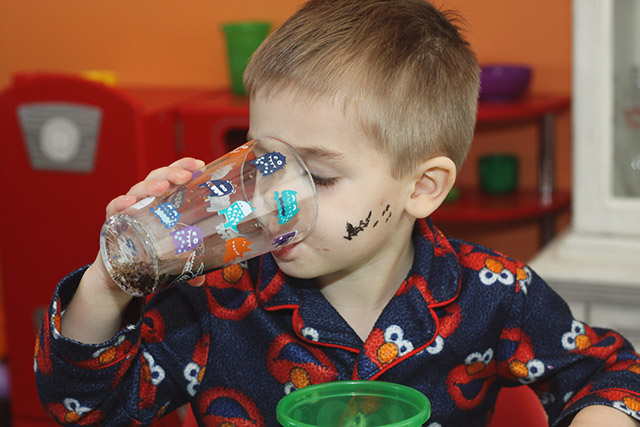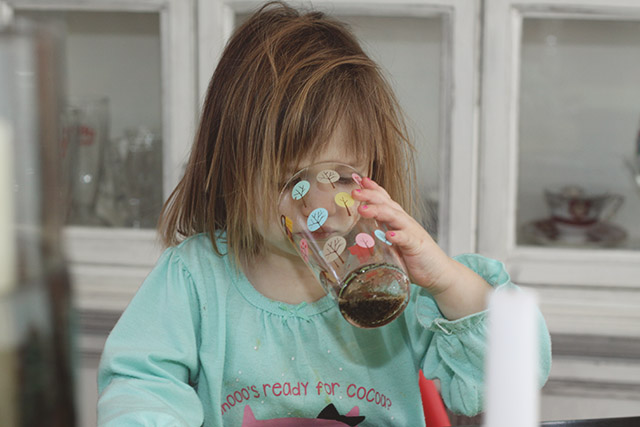 The next up was this orange soda that Josh picked out. Not surprisingly, he chose the Gamer soda, but we both found it kind of ironic that the Gamer soda was non-caffeinated.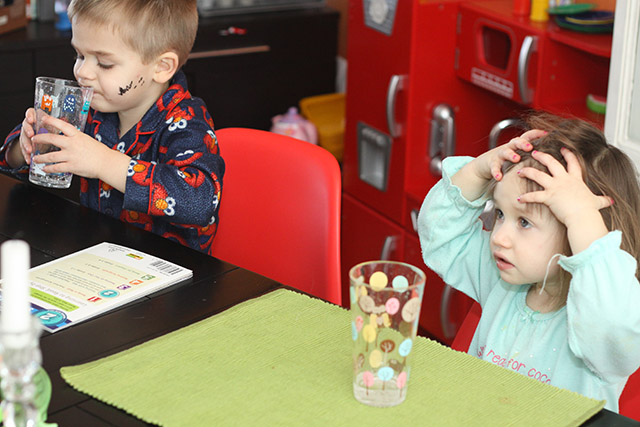 Josh and I thought it was okay. The orange flavor was really light and it was very fizzy.  We're pretty sure that's why the kids gave it a thumbs down.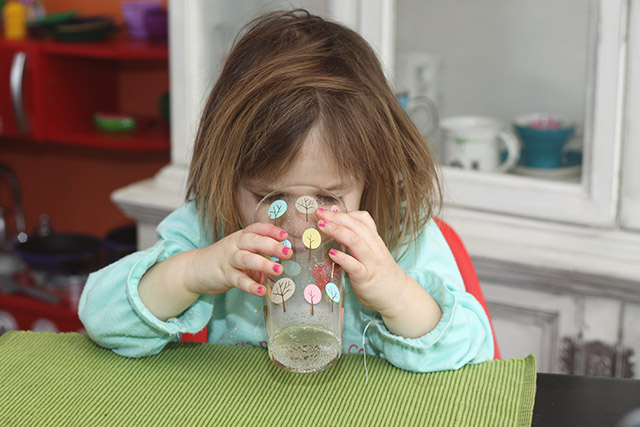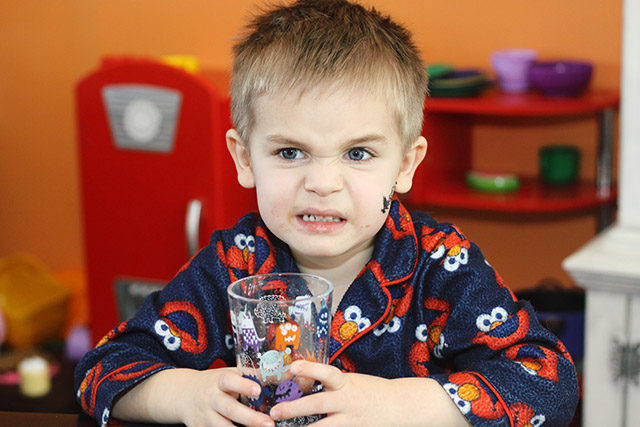 Granted, it didn't stop Enzo from giving it a second chance.  He determined it was still yucky, though. Both kids were done with soda after our little taste test and had zero desire to try anymore the next day. I seem to have forgotten the photos of those, however, and therefore can't even remember which one I chose.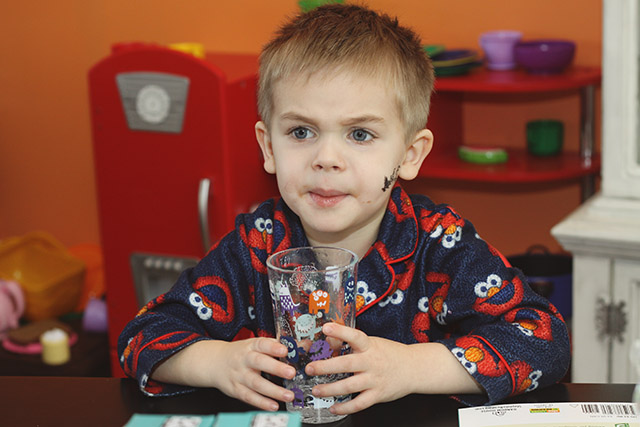 I have a feeling the kids won't be asking for soda anytime soon, which isn't necessarily a bad thing. Ha ha.
Oh!  Just remembered – the next day I tried a Key Lime Pie soda and Josh had a bubble gum flavored one. I'm going to try and post photos and keep track of all the flavors we try.