Considering we just went camping not that long ago, I was thinking about past camping trips and came across pictures from when I went to Moab with my dad and brother, which might have been the last time we were all camping together… back in 2006.  Yikes.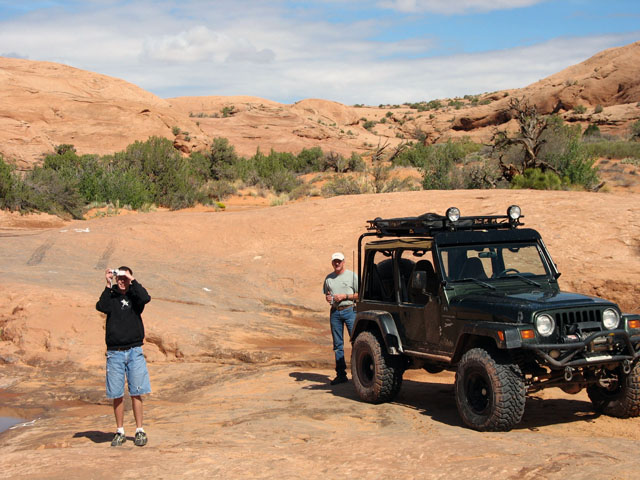 We did a lot of driving around, and I think it was my first time really exploring any part of Utah from what I recall.  It was beautiful and I'm hoping one day to take Josh and the kiddos there for some exploring/camping as well.  While I don't remember much from the trip, I do remember how nice it was to be with my dad and brother, maybe knowing there wouldn't be too many more of those trips ahead… I suppose that happens when you get older and get married and have kids.
It was a fun trip overall with great weather, until one of the nights when there was a pretty big thunderstorm.  I remember we drove around in it a bit – we had nothing else to do, and then the next day we did some more driving around and hit a soft soft…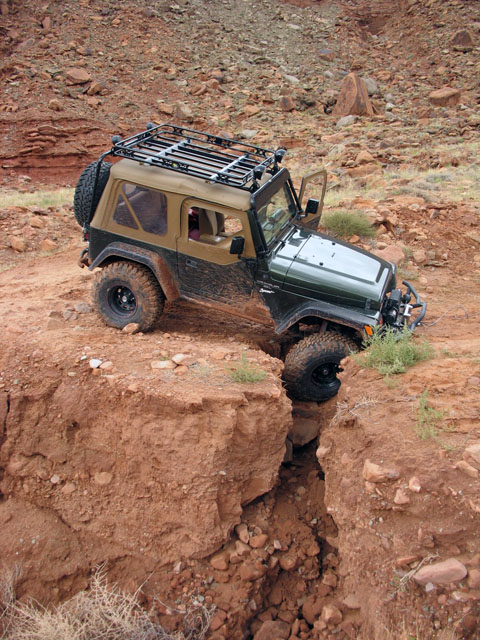 Yeah, that was probably the low point of the trip, but thankfully the Jeep was still drive-able once someone came along and helped tow it out. My dad's Jeep has been through a lot over the years… boys and their toys.
And for posterity – me circa 2006.