Well, every weekend has been a long weekend for me lately, but this weekend even Josh got an extra day, which was very nice. On Saturday we had a few friends and family over and had some barbecue and got to show off Mr. Enzo some more.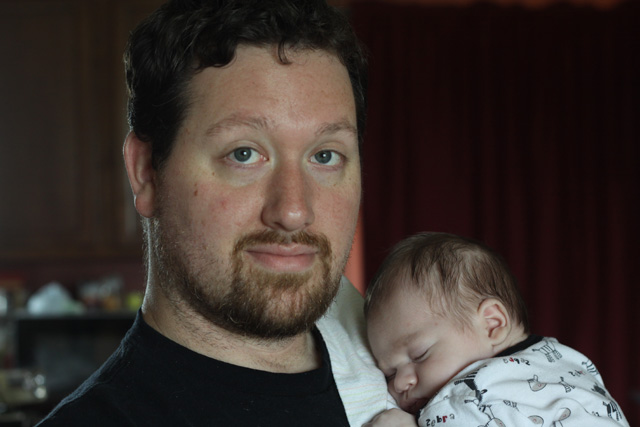 We were also able to do some lounging, which we all enjoyed and needed as Enzo has been going through a fussy phase.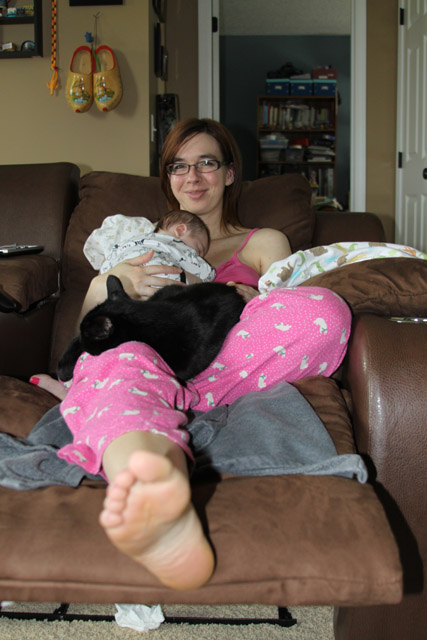 We also celebrated Josh's birthday this weekend, and Enzo was kind enough to doze off long enough for us to eat cake and for his papa to open up a present or two.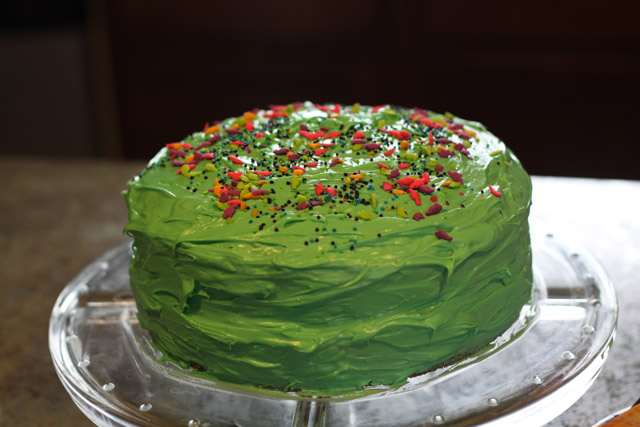 I decided to get Josh the Annihilator… not only a useful tool in case we have a lot of work to do on our next house, but it's also a badass way to kill zombies should we run into any.
I was also able to start some gardening, which I've been waiting for, but alas – once again I didn't buy enough potting soil, so I'll have to get more this week so I can finish things up.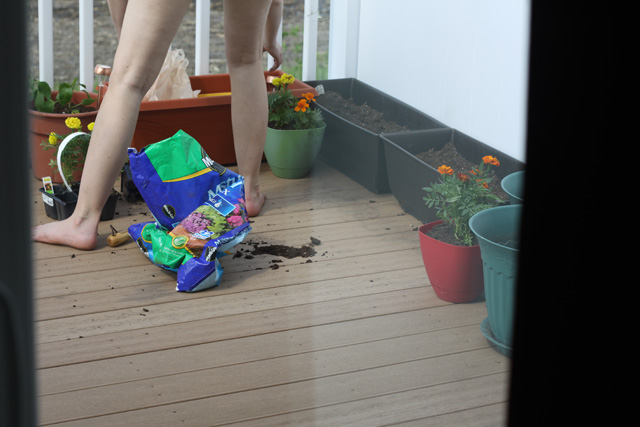 And now time to cut this short as Enzo is a bit fussy and because really… not much is new.  Thanks to my in-laws offering to babysit this week, we will be going to see 'The Avengers' finally on Thursday and are looking forward to it. It'll be our first time away from baby together, and I guess I should get used to that as he unfortunately will be starting daycare on the 7th.  I'm not going to think about that just yet, though.