It's been a few weeks now, but we recently went to the Minnesota Landscape Arboretum… for the first time since we moved to Minnesota.  I don't know why we waited so long to go, but there you have it.  I finally decided to take advantage of a Groupon so we could visit them while they have their butterfly exhibit happening because I figured Enzo would enjoy that.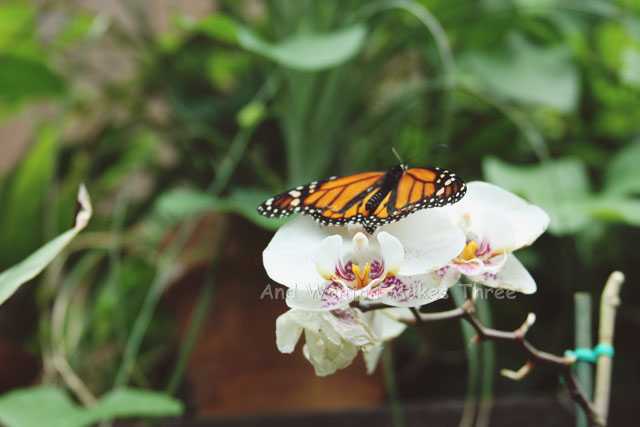 He enjoyed it, but not necessarily the butterflies. He wasn't a big fan of them flying all around him and they made him a tad jumpy and skittish.  So, we spent a little bit of time trying to get him to warm up to them, and allowing Phoebe to watch them while in the carrier on my back before heading outside.
We also made sure to grab a few packets of milkweed seeds to plant next year to hopefully attract some monarch butterflies to our yard.  I tried to plant some flowers this year to attract butterflies and bees, but for some reason my gardening skills this year were not up to par.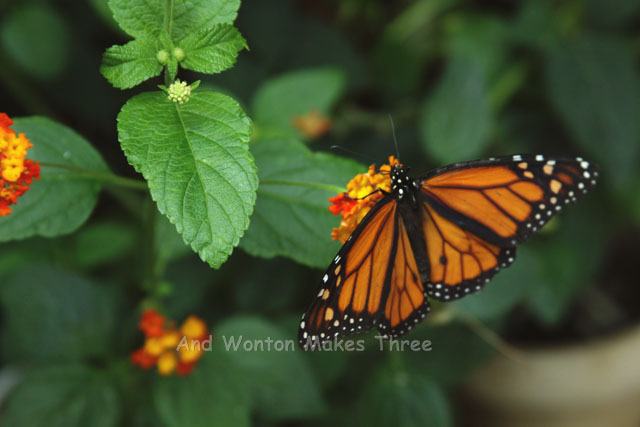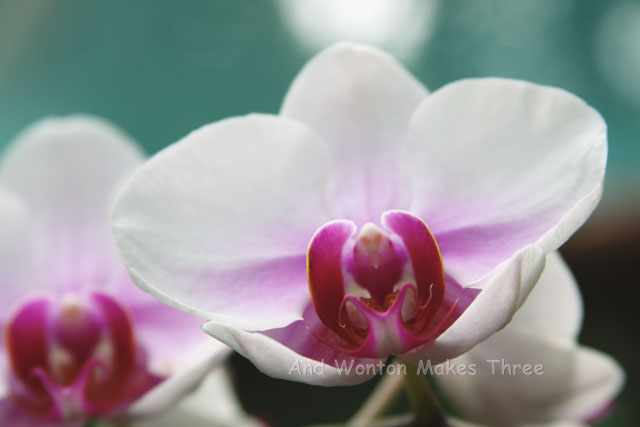 We thankfully went to the arboretum on what turned out to be a fantastic day.  It was a little cool when we first arrived, but then warmed up to the perfect temperature for walking around.  There were also a bunch of really pretty glass sculptures everywhere, so part of our goal for walking around was to see them all.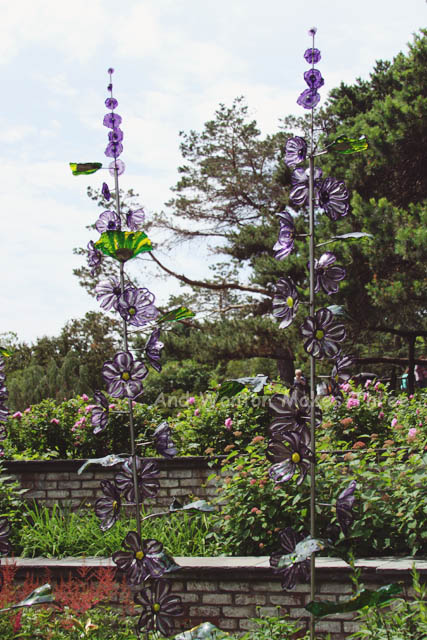 At first I was worried that with so many people it might get crowded, but there was actually plenty of room (even with the stroller) and Enzo was able to easily walk on his own without us worrying about him running into people or vice versa.
Despite there not being much in the way for kids, Enzo didn't seem to get bored at all.  He really liked looking at the different flowers and loved all the different walking paths that took you by ponds and little waterfalls and through shady trees.
I really enjoyed the walking aspect as well, and getting to look the different plants and flowers.  I wish I was a better gardener and could more easily create an amazing garden, especially seeing so many pretty plant varieties.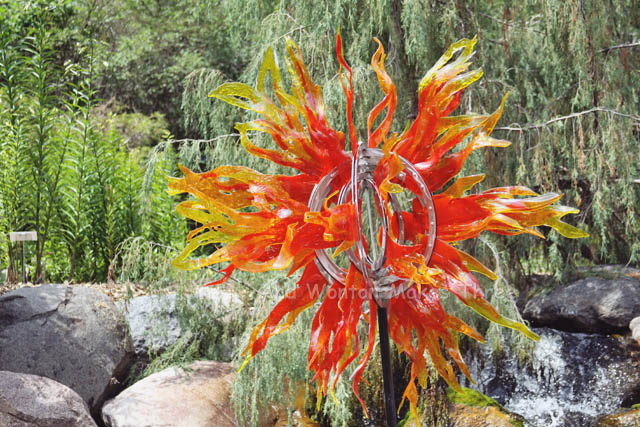 I still can't believe it took us so long to go to the arboretum. I think we thought it might be boring, and never realized just what a pleasant place it is to go to, to simply walk around.  We also brought a picnic lunch with us, which made it much easier with the kids.  There were plenty of areas to spread out a blanket (as well as picnic tables), so we ended up eating first before we did any exploring.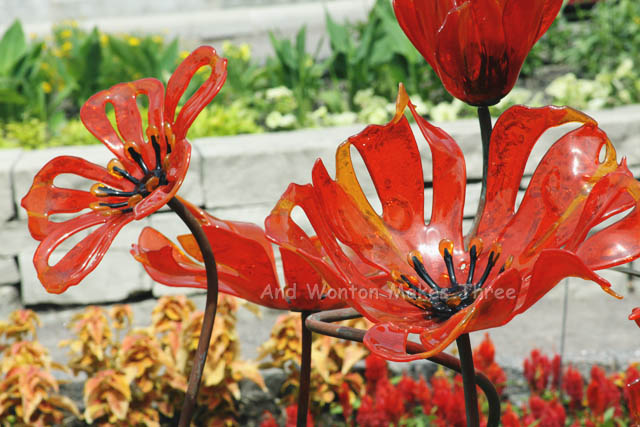 I even purchased more Groupon tickets for us to use before the summer is over, or the early part of Fall.  I'm a big fan of getting the kids outside and there really isn't a prettier place in the area to do so.  Might as well go at least one more time this year, right?  If anything, it's a nice change from some of our other destinations, and while it's a tad spendy to go there on a regular basis, it's nice for now and then.