I'm usually better about updating things, but I admit things have been a little stressful around here what with the housing situation. It seems that we will indeed be moving, though, next month.  I don't think I'll really breathe a sigh of relief until closing is done, which against all odds will be happening on the same day we close on our place.  We thought for sure we'd have to find a rental, which was proving to be stressful as more and more places had no availabilities or wouldn't accept a short-term lease.  So, it's kind of amazing that it's all coming together.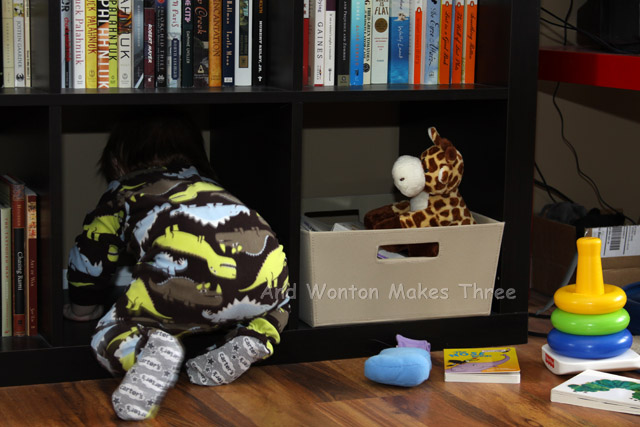 As far as other things go, our little boy turned 1 this weekend, which I think deserves its own post. He's doing well and taking more and more steps each day, which also led to an incident at day care in which he lost his balance and hit his lip on a bookshelf.  The poor guy cut his lip open and it was nice and purple this morning.  I can't believe how big he's getting… time passes so much more quickly now than it used to.  I remember before having him when there would be times where I couldn't decide what I wanted to do with all my time, and now I don't seem to have enough of it. I have a stack of things "To Do" and a list of unfinished projects.  Soon… this change in the weather has given me more motivation and I'm feeling excited about things again.
In fact, we're going to be taking Enzo on his first camping trip soon!  I picked up a massive family tent at Costco a week or so ago during one of our last really big snow storms, and I'm ready! I think everyone thought I was completely nuts walking around with this huge tent while there was snow and slush on the ground. We've decided to just do an overnight trip to see how Enzo does and then we'll plan a longer trip for the 4th of July weekend most likely.  The tent we got is huge, though, and not only will it fit his pack n' play, but it has a screened in porch area where he can play if it's too buggy out or if we need him in a safe location while we cook.  So excited!!!