Children are always watching and listening, which can be both good and bad. Definitely bad if by chance you happen to whack your head really hard and accidentally let slip something you don't want them to repeat and they, of course, repeat it.  Granted, they have pretty selective hearing, but I digress.  There are days when they surprise me by just how much they really pay attention to what's around them and see things rather than just looking.  Some days it's a very good reminder to myself to slow down and SEE because there's a difference.  Unfortunately I haven't been very good about it lately, either.  Perhaps our upcoming trip will be a good opportunity to change that.  I've also been having fun trying to help the kids learn how to use a camera.  Their hands are so little they sometimes have a hard time, though.  Haha!  Time for more practice!  In the meantime, I haven't done a post with pictures by Enzo, though I do have a lot more to scan.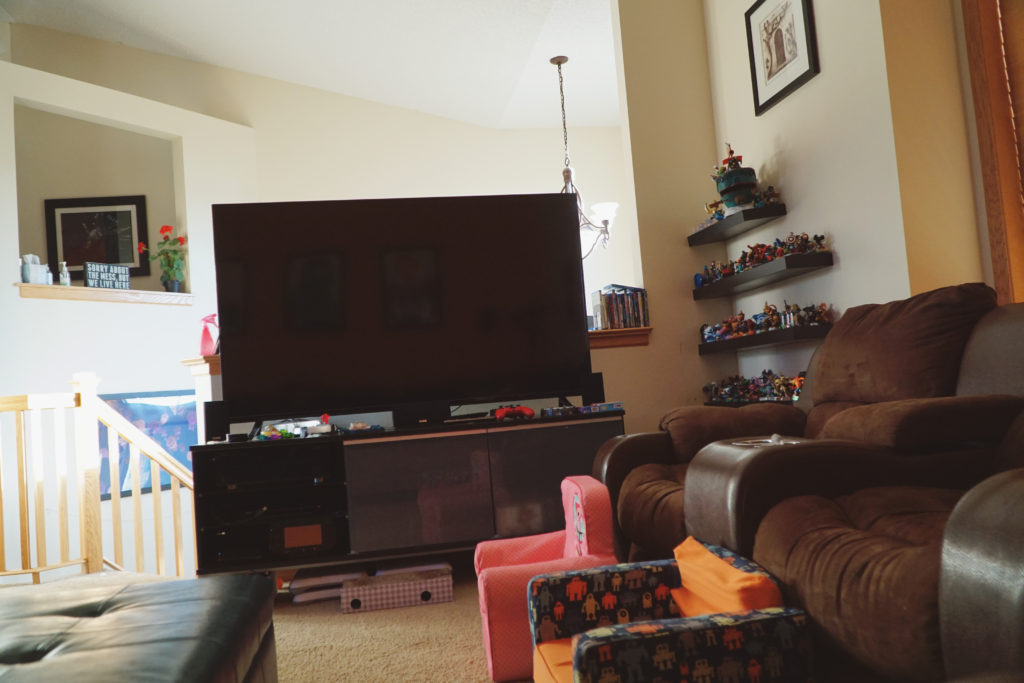 We all have our favorite seats on the couch.  This is the view from his.
Hey Dad (and messy kitchen/dinning area).  I kind of wish that wall was an actual wall rather than a banister so you don't have to view the backside of everything and cords and whatnot.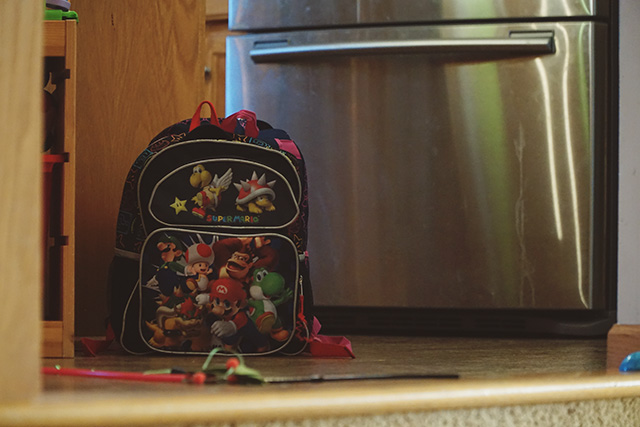 Some day all too soon this bag is going to be filled with actual schoolwork rather than just fun little projects from preschool.  I admit that sometimes I worry about him going to Kindergarten this fall…. will it be too soon?  Is he ready?  Do all parents stress this much over these kinds of things or do I just have extreme anxiety when it comes to this sort of thing?  All the more reason to spend more time teaching myself to breath and let the worry go.  I've been too "busy" or too "tired" or too "insert excuse here" lately, and self care isn't something you should put off or ignore.